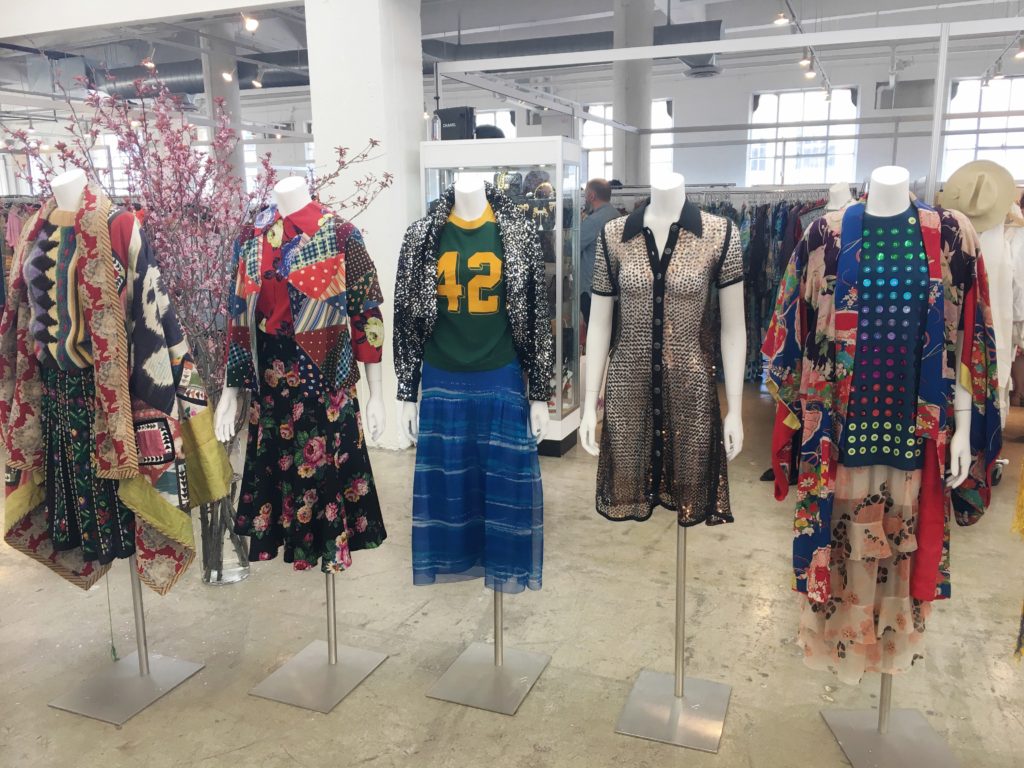 Remember when your mom tried to convince you the style she wore growing up would come full circle? And remember when you laughed, rolled your eyes, and/or say yeah right? Guess what…you owe her an apology. Sorry mom!
Not all things vintage may have made it back around, but there are definitely styles that are making their comeback! Vintage tees (Coca Cola, rock bands, etc), plaid skirts, sheer blouses, bold stripes, mules, oversized shoulders, the list goes on. The key to wearing them without looking like you're dressed for a costume party, is by utilizing one vintage garment or accessory with your modern day attire. One of my favorite bloggers, Danielle of WeWoreWhat,  has been rocking a mule for some time now and looks like such a boss every single time!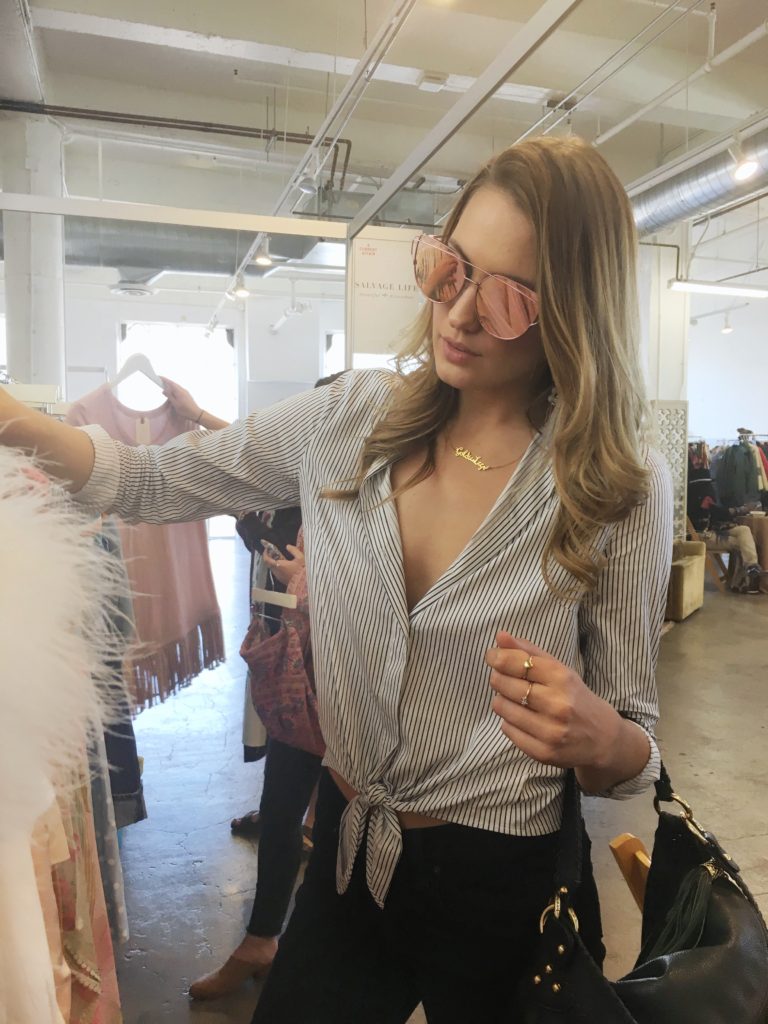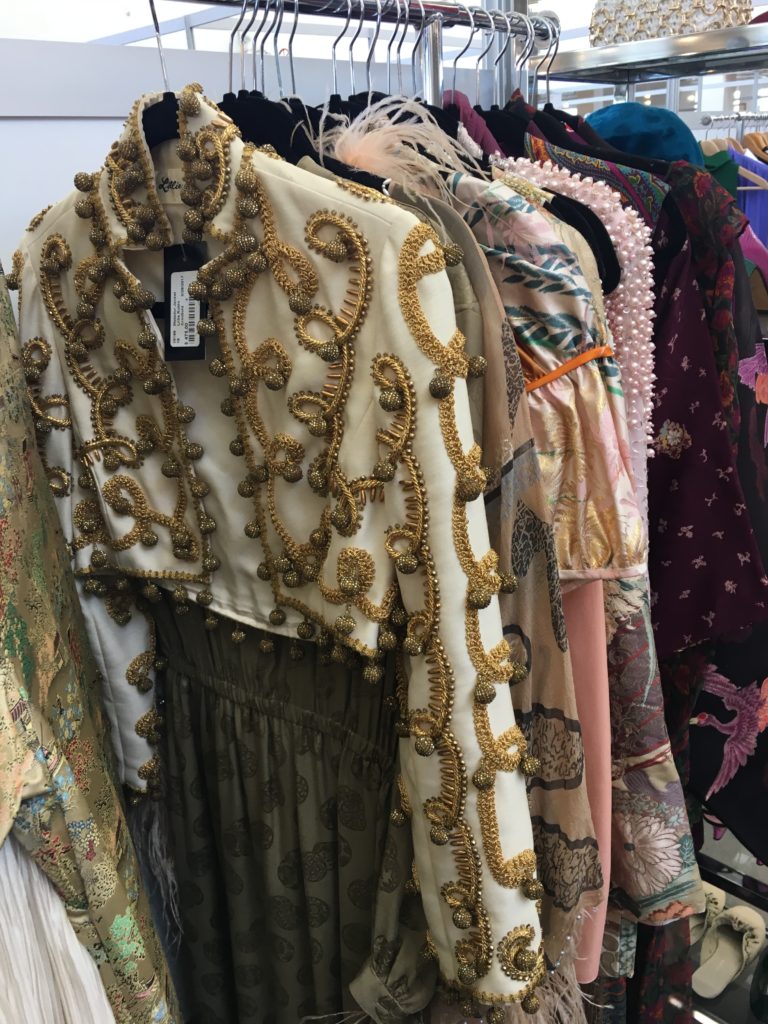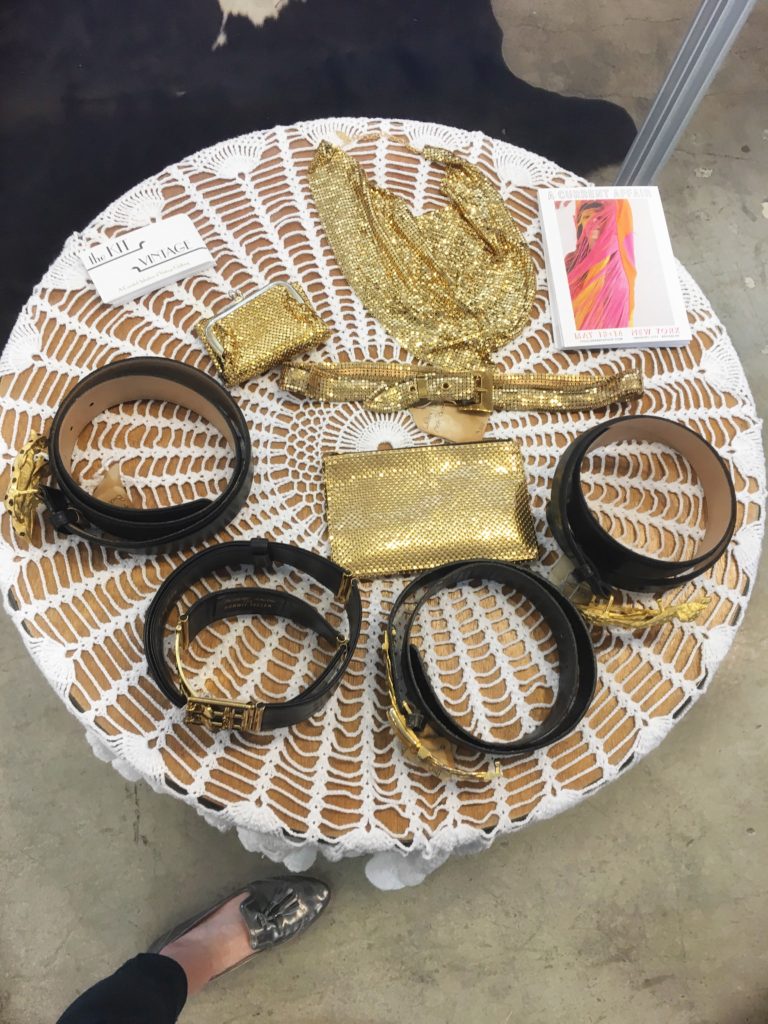 So when I heard A Current Affair was having their sample sale at the Cooper Design Space in Downtown LA last weekend, I knew I had to go even if just to get some inspiration. Several great boutiques came out and set up mini showrooms, each with at least one incredible piece I wanted to take home! Some of my favorite items were this statement Versace blazer and an AMAZING black suede Gucci skirt with a chain belt…seriously, I almost fell over from trying to get to these pieces. Alas, after trying them on, it wasn't meant to be due to sizing. I can't even begin to tell you how bummed out I was! Guess I'll just have to keep looking…or go raid mom's closet!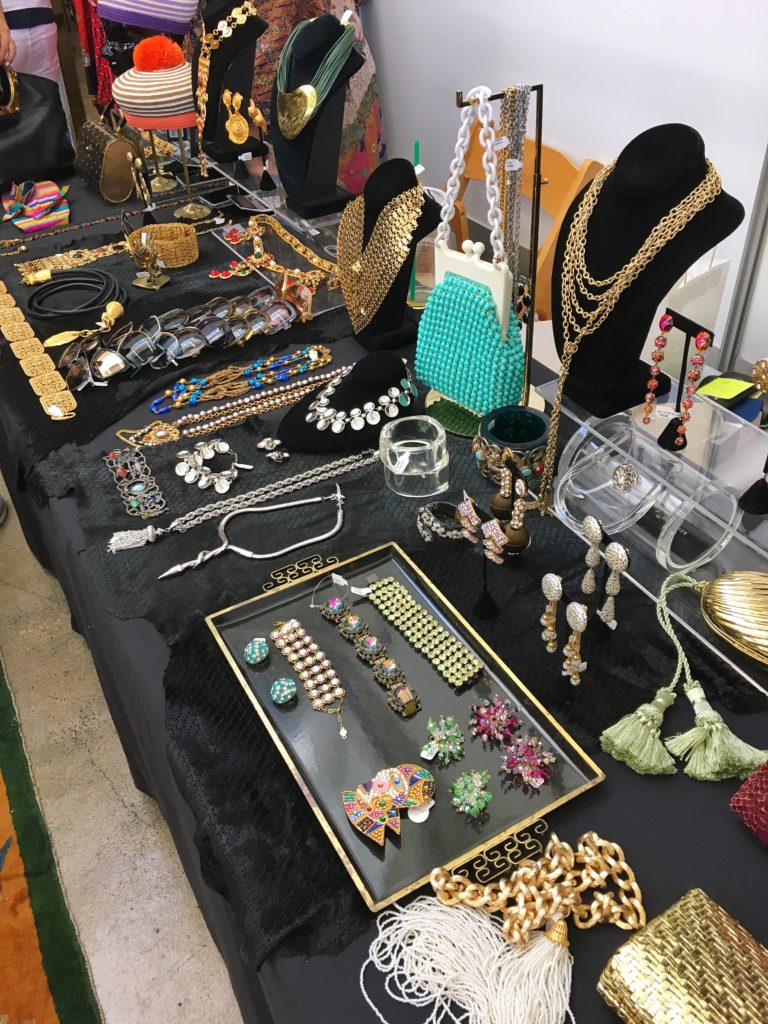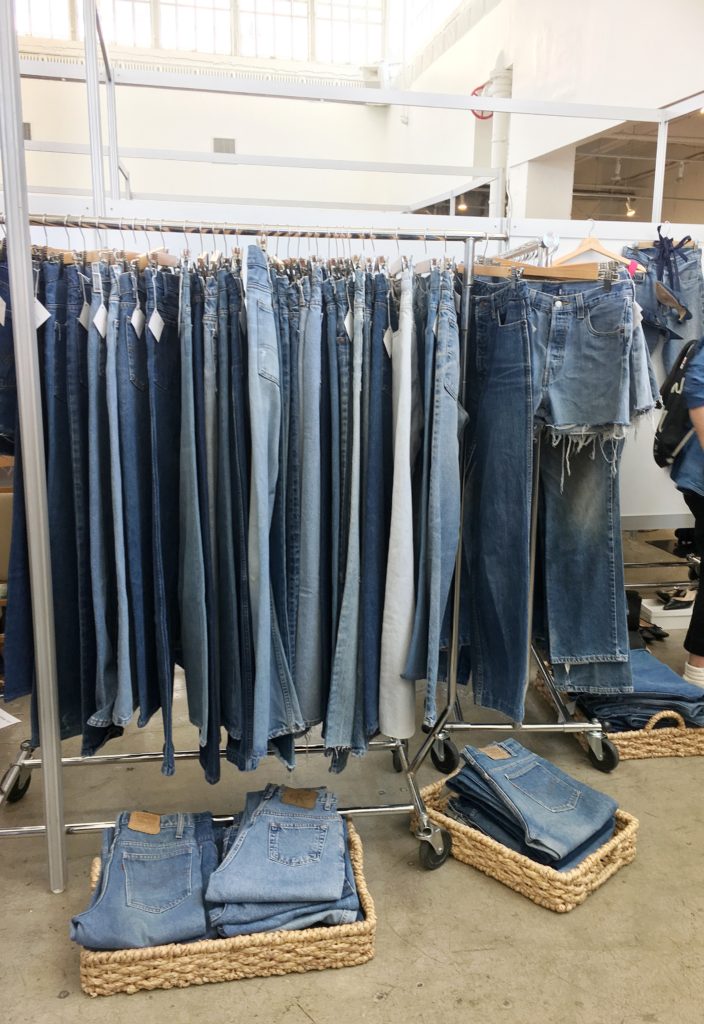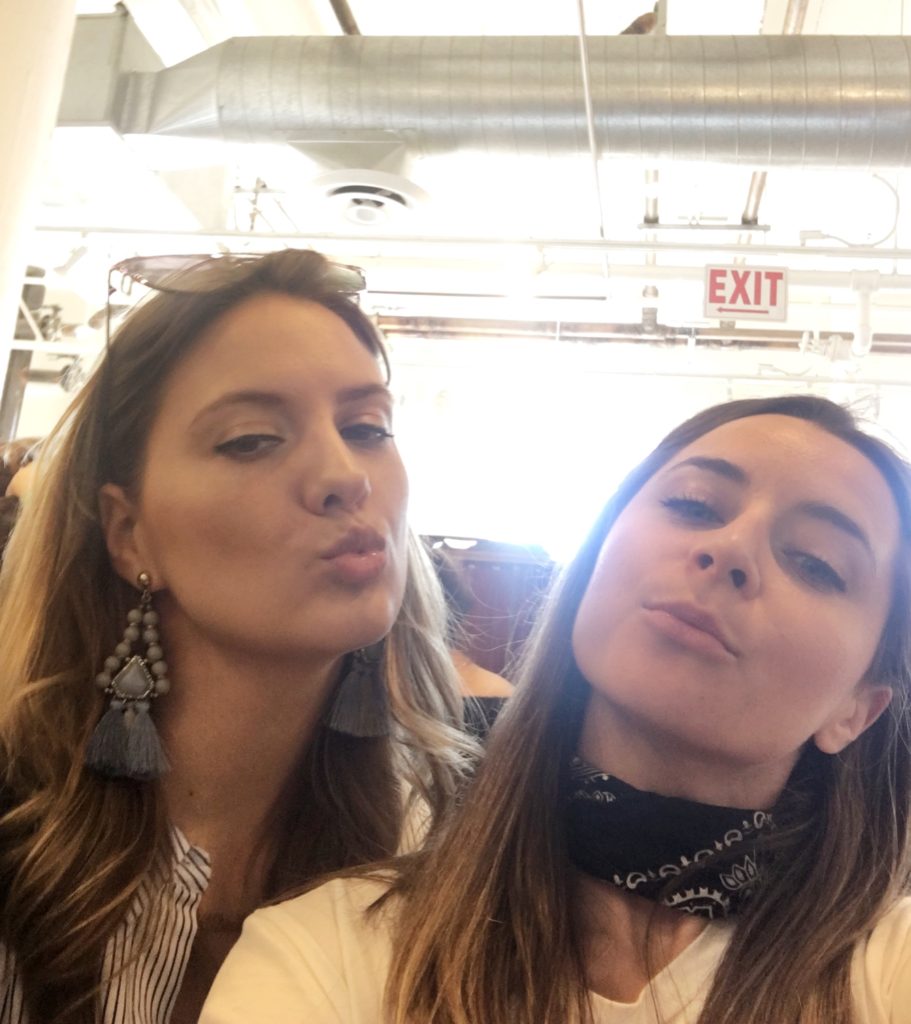 Overall, the event was wonderful! Tickets were cheap, shopping was plentiful, and everyone's style was on point and inspiring! If you ever get the chance to attend, I highly recommend it!
Until next time…stay golden!
xo, Goldielegs
P.S. It was no coincidence that in nearly every booth, there were a pair of stretchy gold pants 🙂