Everyone loves a good cinnamon roll, am I right? The answer is yes! However, when your body rejects virtually anything that doesn't break down easily (for example, gluten), you can't just go pick up a piece of heaven from Cinnabon. After making this recipe though, I don't even care anymore! These gluten free and dairy free cinnamon rolls are beyond amazing!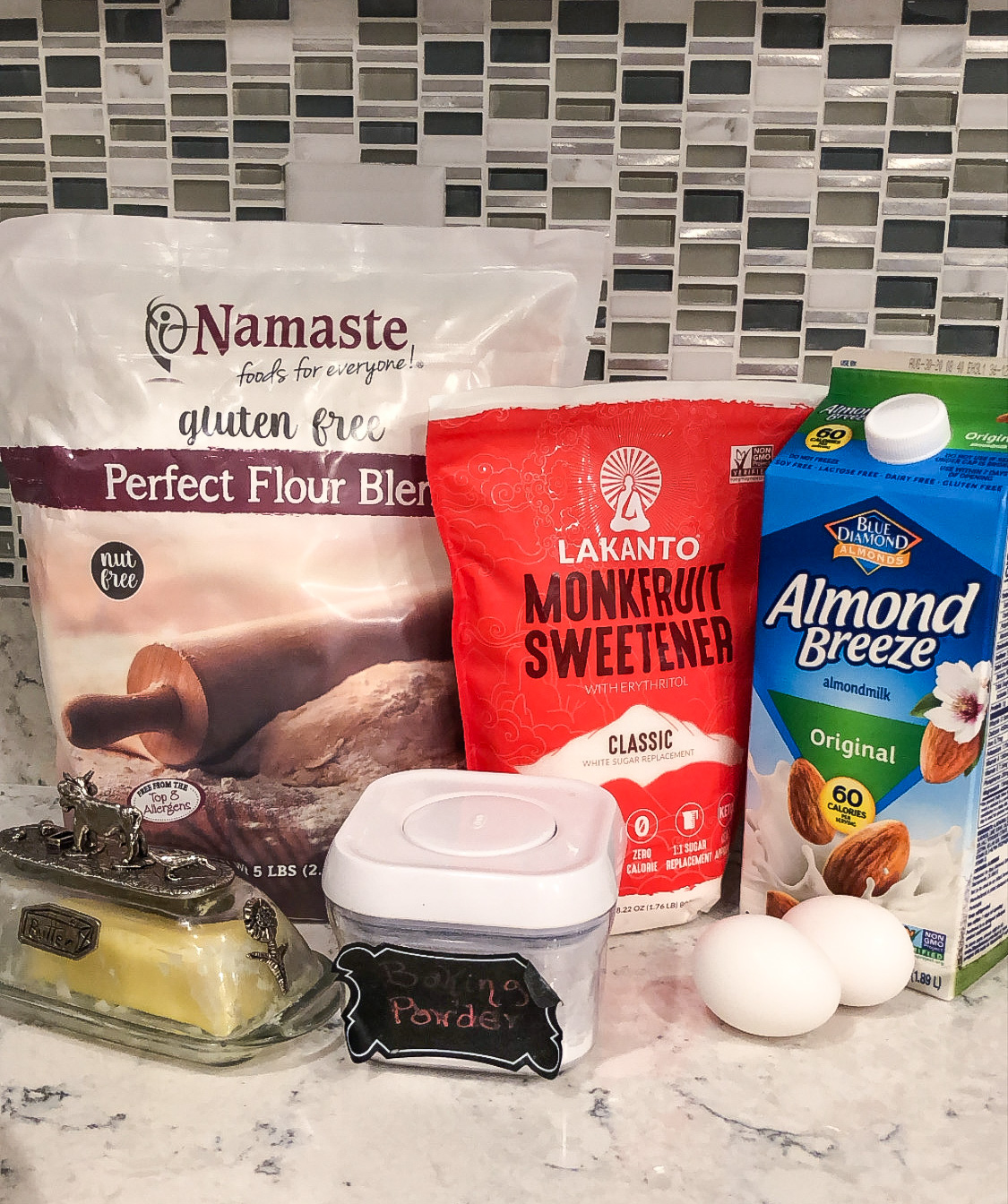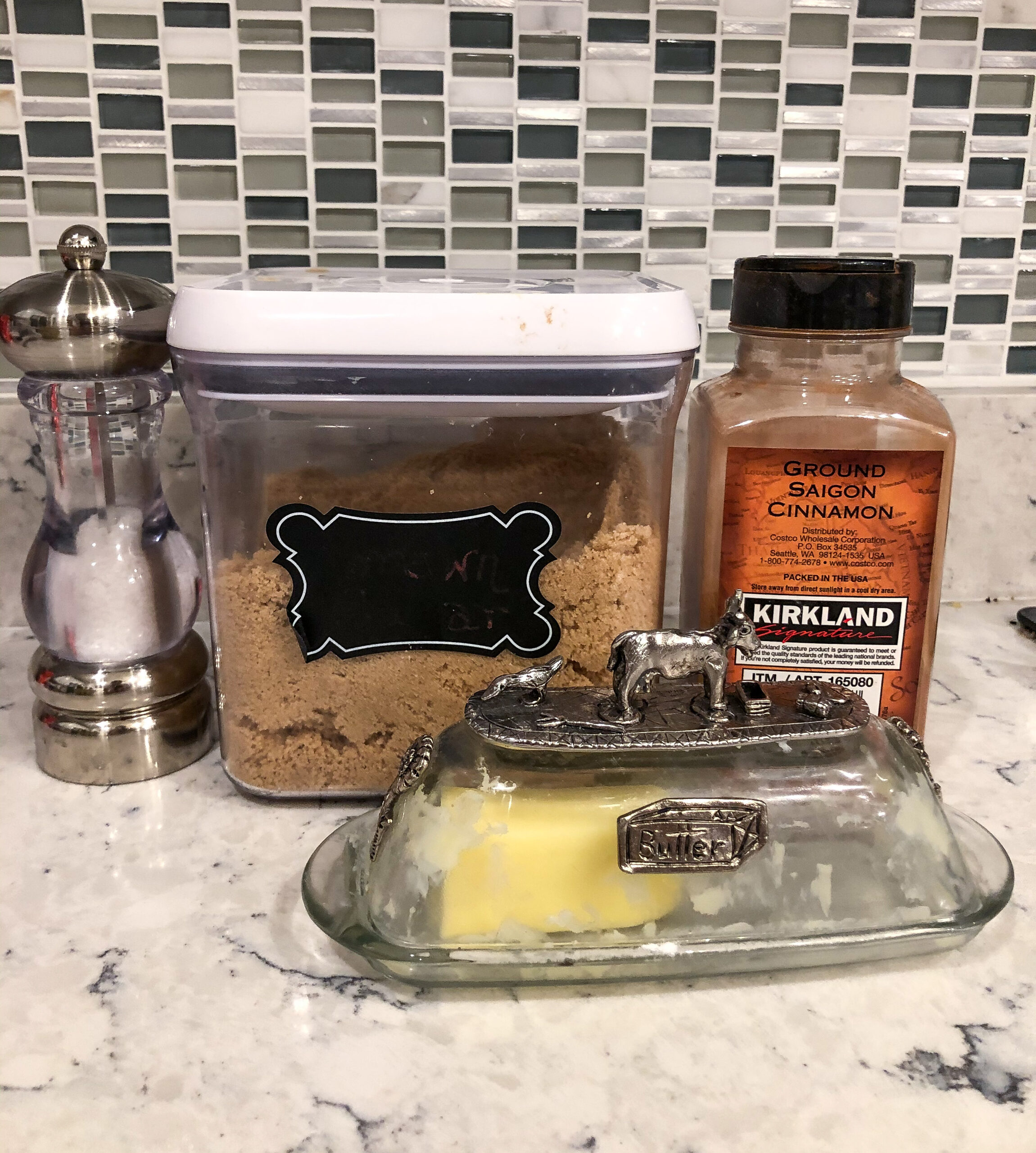 INGREDIENTS
For the dough
3 1/2 to 4 cups all purpose gluten free flour (I used Perfect Flour Blend by Namaste Foods)

2 teaspoons xanthan gum (disregard if flour contains it)

2 1/2 teaspoons baking powder

1/4 teaspoon salt

1/2 cup sugar

6 tablespoons unsalted butter (room temperature)

2 eggs lightly beaten

1 cup almond milk
For the filling
1 cup light brown sugar

2 tablespoons ground cinnamon

1/8 teaspoon salt

4 tablespoons unsalted butter (melted and cooled)
For the glaze
1 cup confectioners' sugar

1 tablespoon almond milk (add more by the 1/4 teaspoonful if needed)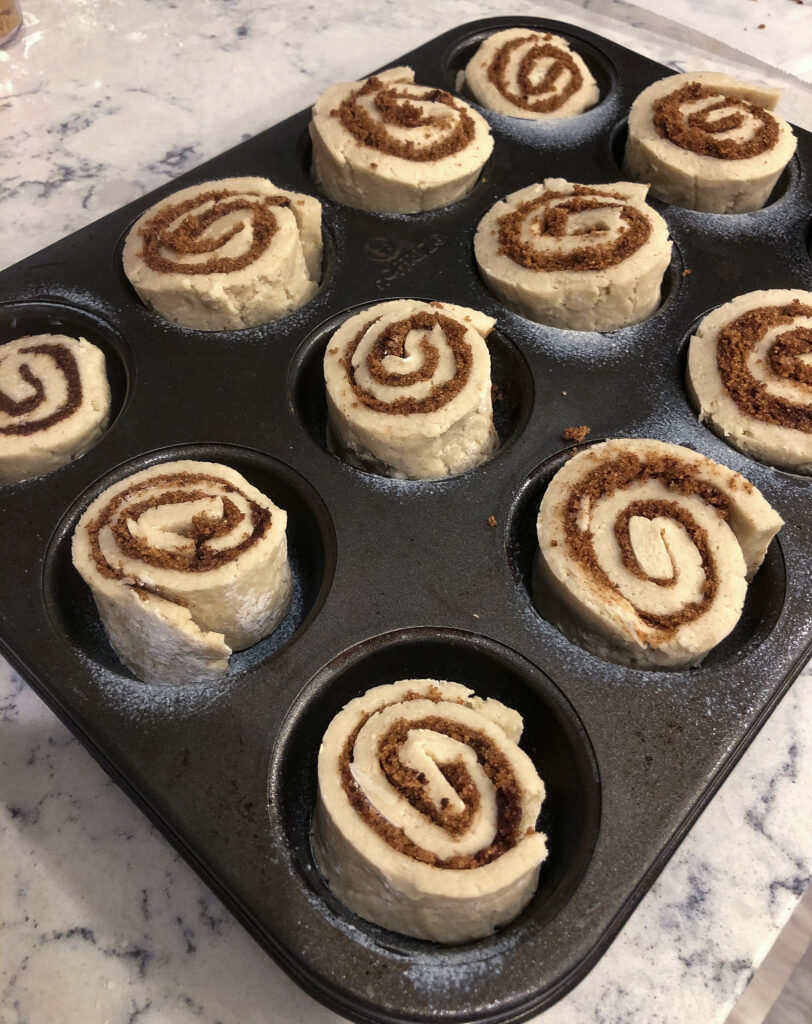 DIRECTIONS
Preheat your oven to 350°F. Grease twelve-cup muffin tin and set it aside

In a large bowl, place the flour, xanthan gum, baking powder, salt, and sugar, and whisk

Add the butter, eggs, and milk, and mix until the dough forms (if dough is sticky, add more flour and knead it with floured hands until it becomes smooth)

Place dough onto a piece of lightly floured unbleached parchment paper (sprinkle lightly with extra flour and roll into a 12×15 inch rectangle, and about 1/4 inch thick. Trim edges and set aside

In a medium-sized bowl, place filling ingredients (brown sugar, cinnamon, salt, and butter) and mix. Spread filling with a spatula or large spoon in an even layer on the dough, leaving about 1/4 inch around

Cut 1 inch strips and then starting at one of the short sides, roll the dough away from you into a tightly formed roll. Place each roll in the prepared muffin tin

Place the tin in the preheated oven and bake for about 25 minutes, or until the rolls begin to turn golden brown and the filling starts to bubble

Remove from the oven and allow rolls to cool (make sure they are firm enough to handle), then transfer to a wire rack to finish cooling. Be sure to remove rolls before they are completely cool or they will stick to the tin

While rolls are cooling, in a small bowl, place confectioners' sugar and milk and mix well until a thick paste forms. Add more milk by 1/4 teaspoon, mixing to combine well, until the glaze falls off the spoon slowly

Drizzle the icing on the cooled rolls before serving

Time to eat!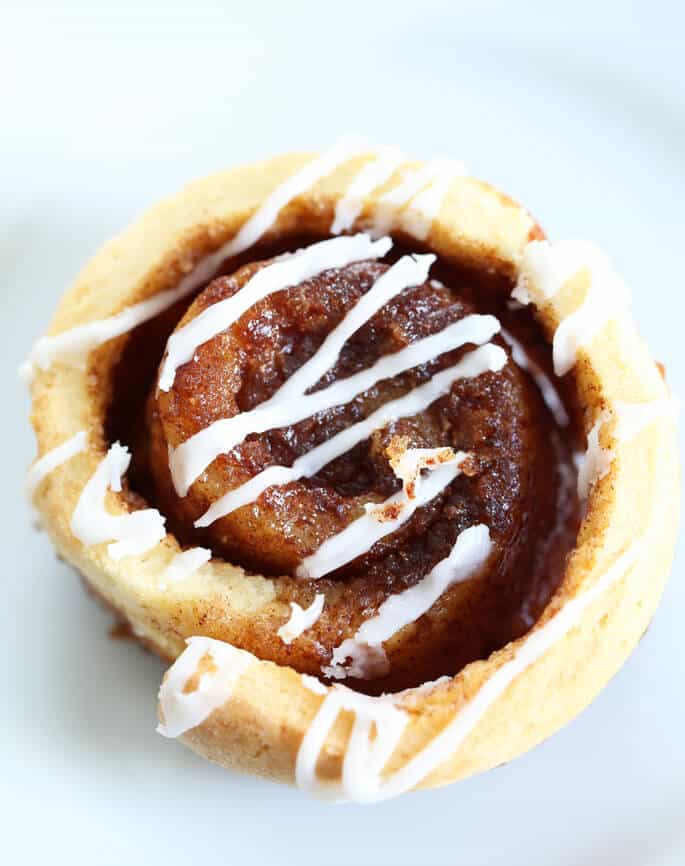 One note I have is to eat these immediately. Without preservatives, they will inevitably harden a bit, which is unfortunate. They're still delicious though! And one easy way to soften it back up again is to place a little butter on top in the center and nuke it in the microwave.
That's all for today! Get backing and enjoy your own sweet, soft, and oozing cinnamon sugar goodness! Until next time…stay golden!
xo, Goldielegs