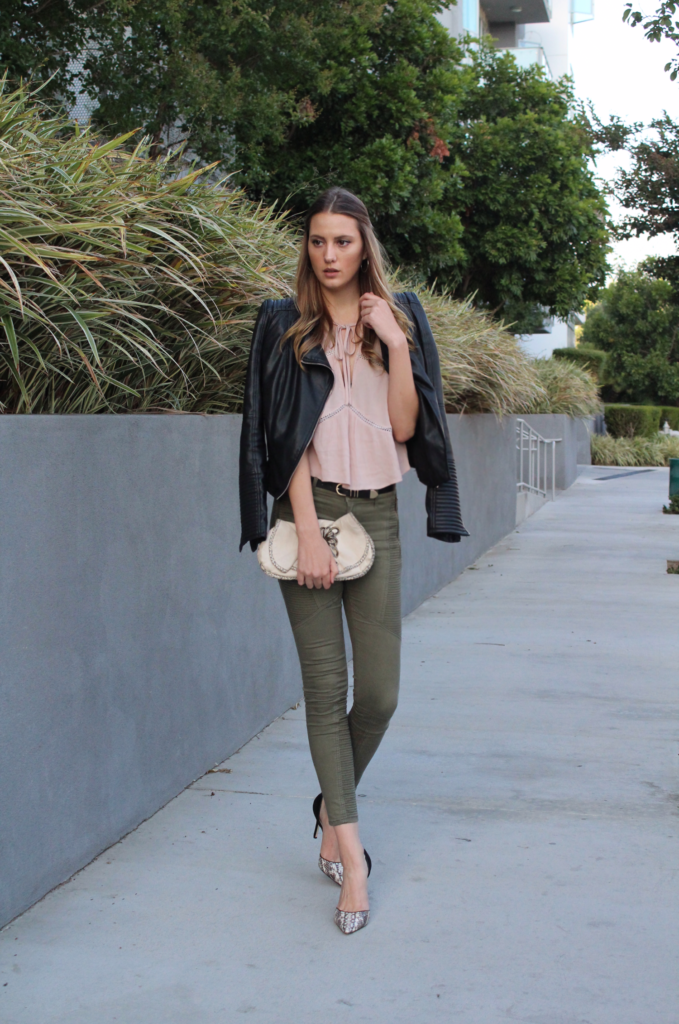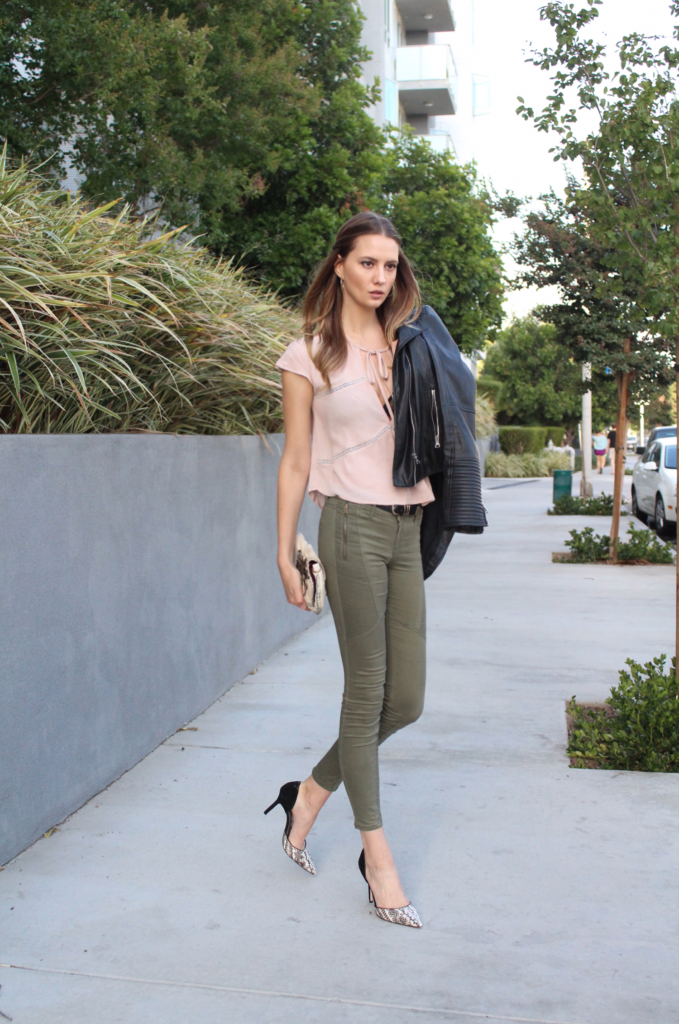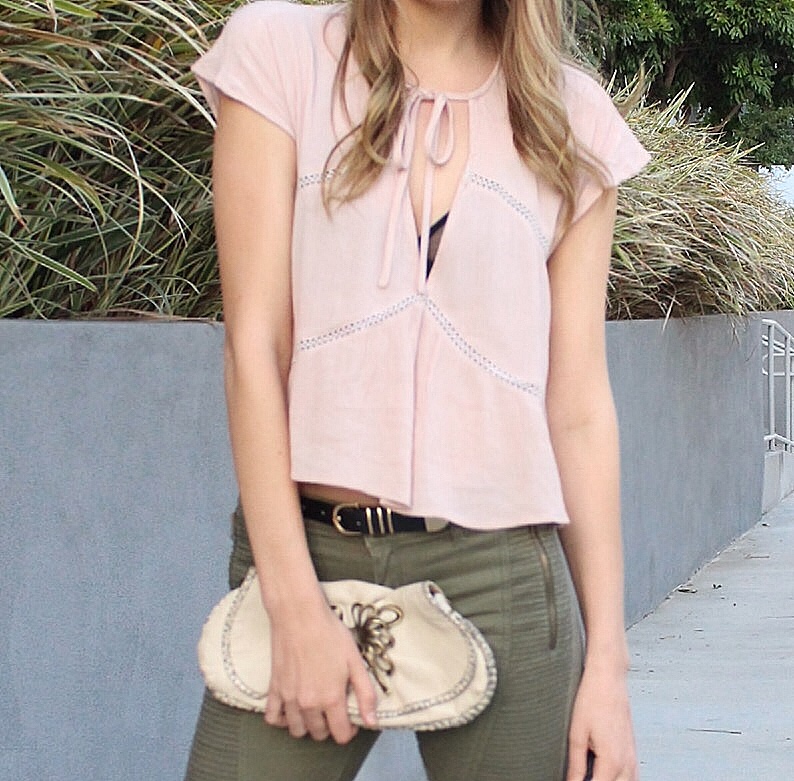 Can you tell how obsessed I am still with all these versions of dusty rose? No? Well, I've got another piece for you!
This Rosy Plunging Top from TOBI is seriously my new love….and that's saying a lot because black is and has been my favorite and go-to for years. I've always worn quite a bit of black, but it really began taking over my closet while living in New York (shocker, right?) Once I moved back to California, I vowed to myself, and my mom since she hates how much black I wear, I would try to start adding more color and texture. Plus, prints are so fun to play with! We're getting off topic though.
This was yet another one of those tops I saw on TOBI that made my heart pitter-patter. Not only do I love the color, but the top in general is so feminine and romantic! I genuinely feel so beautiful in this. Since I'm me though, I wanted to added pieces that still gave it that "street chic" and minimalist edge with a touch of flare. To keep it a slightly casual, I went with my army green moto skinny jeans (similar), a Zara faux leather jacket, a pair of Sam Edelman Delilah D'Orsay Pumps (similar), and my Betsey Johnson butterfly clutch. I would wear this every day if I could! Also, it's the perfect outfit for happy hour/after work drinks or dates. You'll fit in to just about any setting!
Well, that's all for today's Tuesday trends. Until next time…stay golden!
xo, Goldielegs