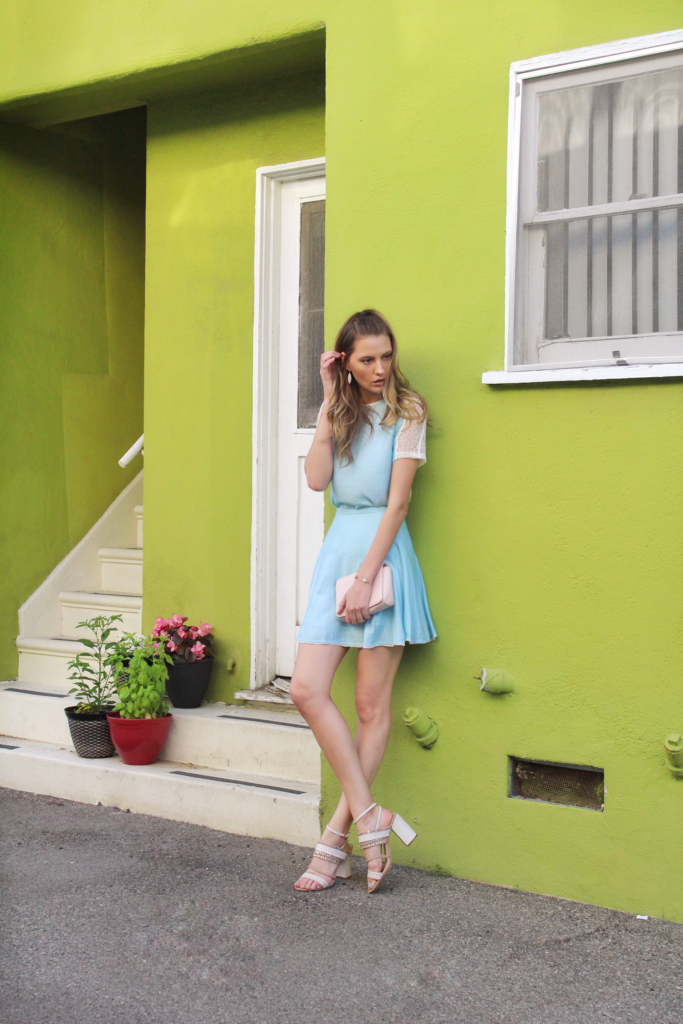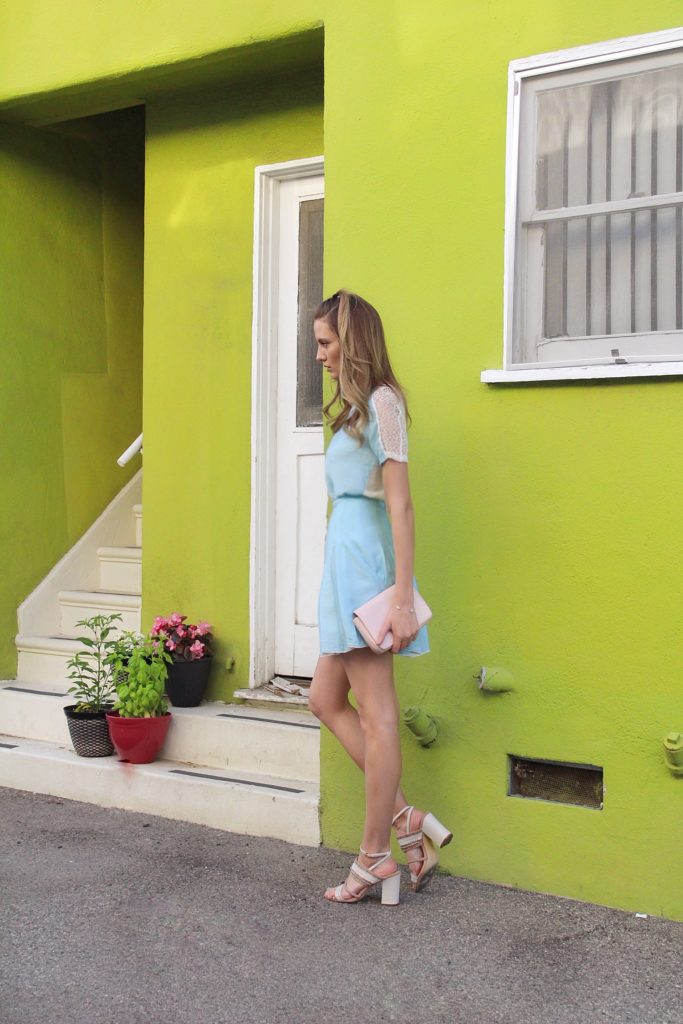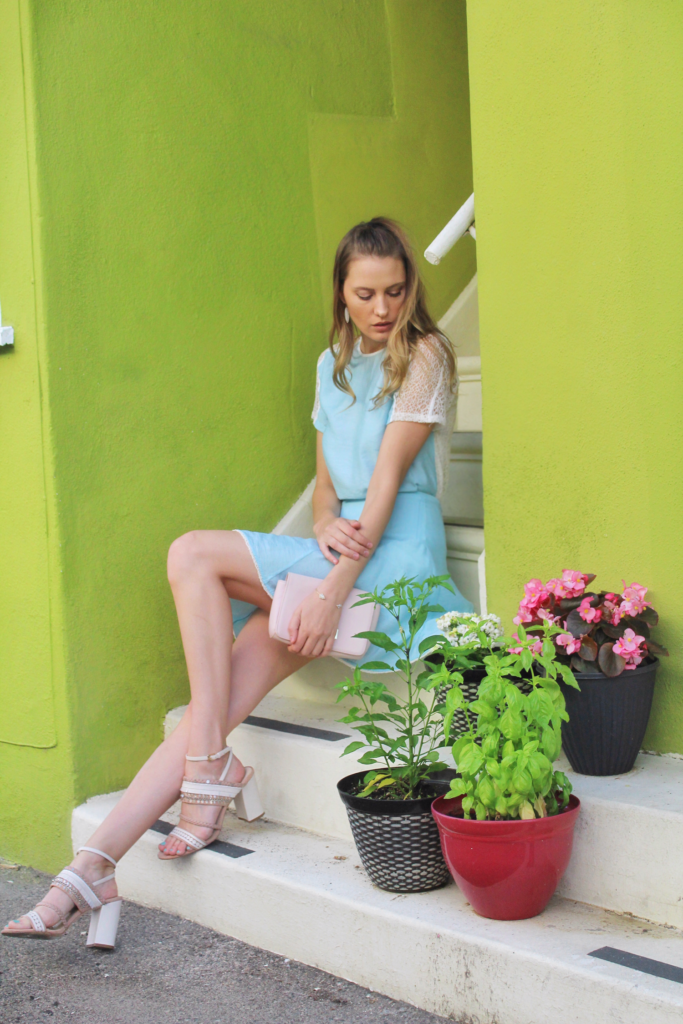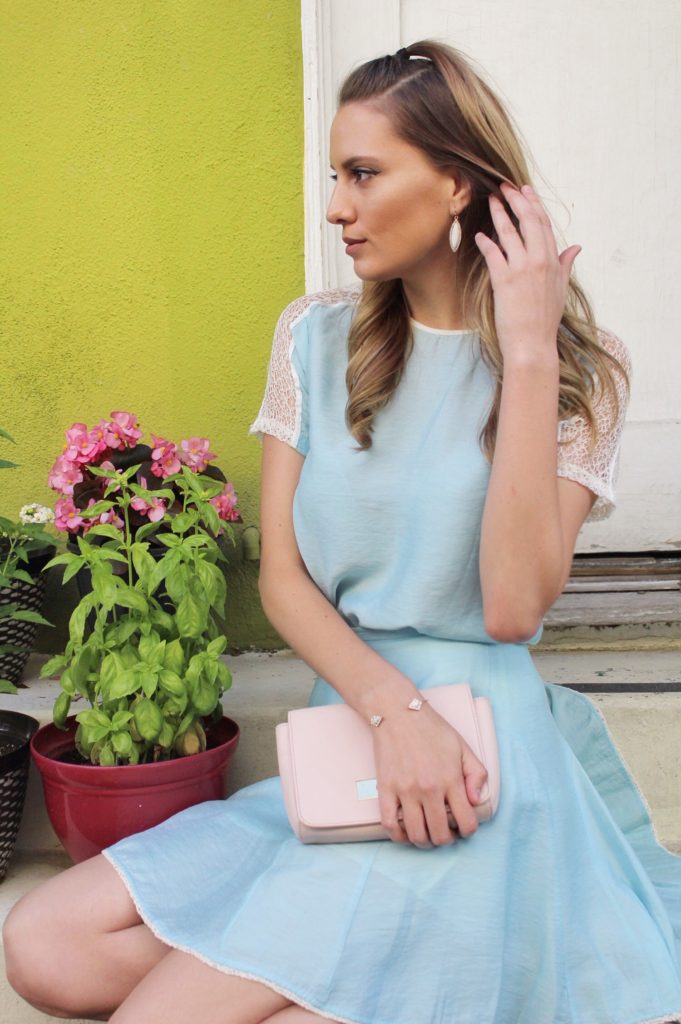 "I knew who I was this morning, but I've changed a few times since then." – Alice in Wonderland
Today I need to give a shoutout and thank you to Walter Baker! Without him and without this ensemble, I'm not sure I'd ever feel like a modernized blend of Cinderella and Alice in Wonderland. This baby blue co-ord outfit is absolutely perfect for a hot day, and is also something I can wear anywhere. It's a silk blend with crocheted sleeves and back, allowing that nice breeze in to cool you off. And we all know how much I love outfits that are great for twirling!
For this particular look, I wanted to dress it up a bit, as I was heading out to meet up with some girlfriends for a rooftop Sunday funday. So I tucked the top in and bloused it a bit, slipped into my favorite Nine West 'Baebee' sandals, and added a dainty pair of earrings and bracelet. My earrings are from Charming Charlie (and they were such a steal!), while my bracelet is from White House Black Market (not a steal, but I'm obsessed with it). Another way I like to wear this if I'm not wanting to get as dolled up is simply by untucking the shirt and pairing it with a low-top sneaker. It's comfortable, but still keeps me looking put together!
This set is no longer available, but I've linked Walter Baker HERE and also added in some of my other favorite two piece sets below. Be sure to check them all out because they will be your summer go-to!
Until next time…stay golden!
xo, Goldielegs