Work hard, play hard!
When I go into work in the morning, it's always so tempting to simply go comfortable because I know I'll be at a desk all day and no one will really even see my outfit. I'm not going to sit here and say I go in a suit and pumps every day, but I continuously do my best to go into work feeling empowered and ready to take on anything. I won't lie and say I never go in jeans and tee or leggings with a long tunic, but in order to WANT to conquer the world (or just the day…that's fine too), you need to FEEL like you can. Picking the perfect outfit will make all the difference! Plus, when your girlfriends text you last-minute about a happy hour or if your significant other makes a dinner reservation for date night, you'll be ready to go!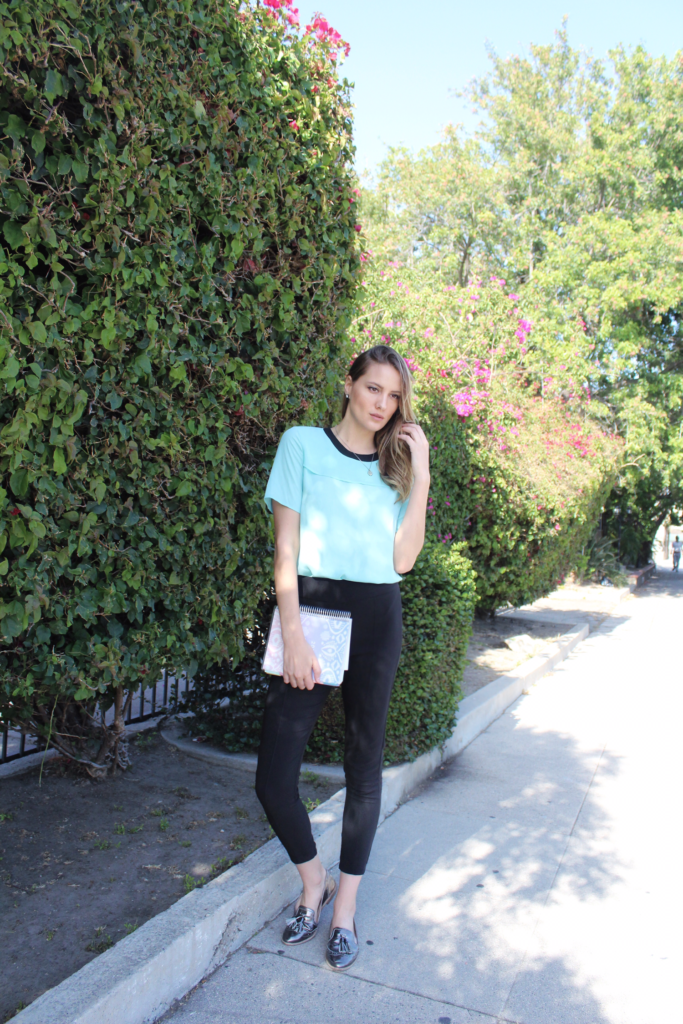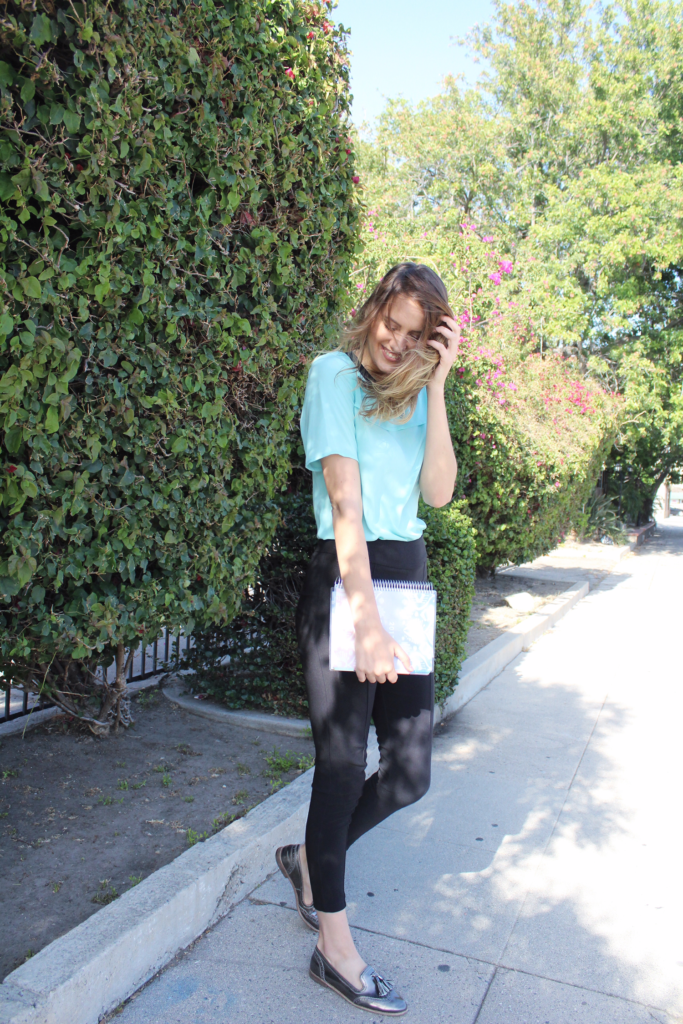 For today's look, I decided to make it the easiest 'work to happy hour' ensemble possible. Why? Because happy hour is the best hour! This light blue top is by Rachel Roy, and what I love about it is that is has a short sleeve which is super appropriate for work. Then there is the slightest cut-out in the back to add some dimension and shows just a pinch of skin. My pants are a high-waisted cropped dress legging by Shiarjo. I worked with Shiarjo as a guest blogger/ghost writer for a bit when I first moved back out here, and they so kindly sent me these pants as a thank you. So now I can say thank YOU because these pants have gotten me through many office days already! For shoes, I slid into my favorite metallic flats by Louise et Cie, then topped the outfit off with a pair of diamond Betsey Johnson studs and was off!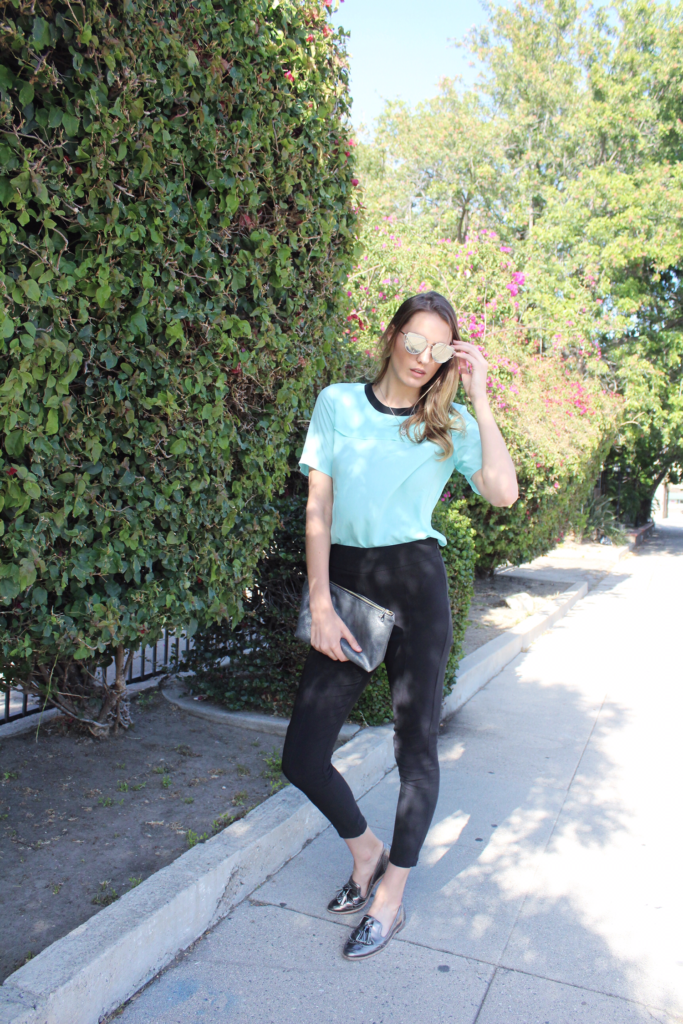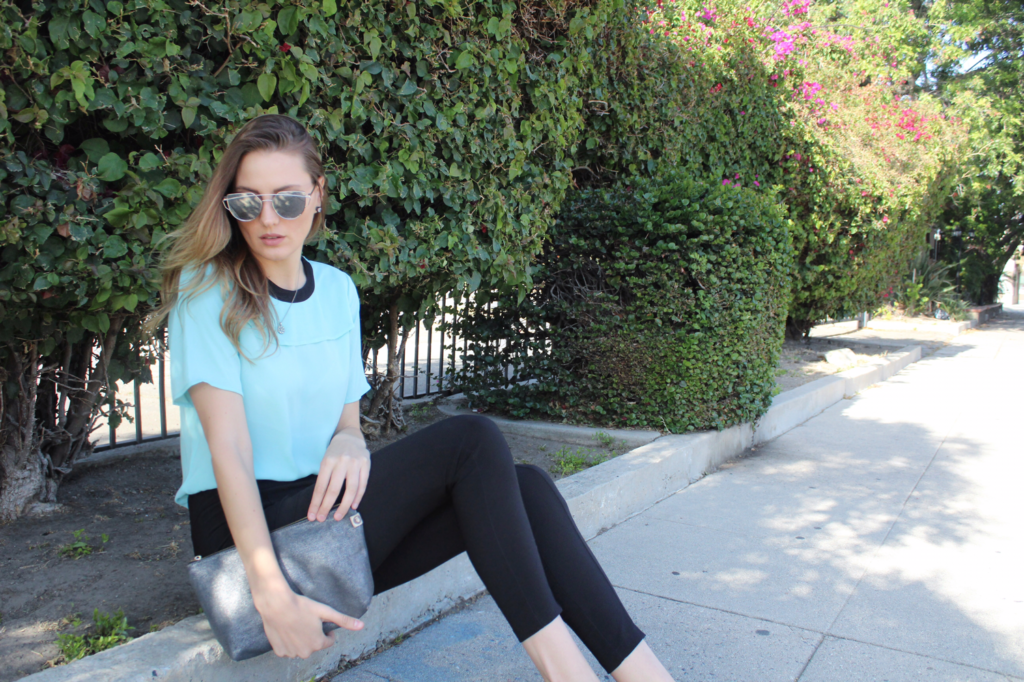 This was such a great outfit for work, and I received several compliments on it! Mainly the top, because no one had seen me in anything but black for the most part….apparently I need to wear color more often! Nevertheless, this was simply supposed to be an easy on-the-go outfit, which is why I went with the flats. I could have taken heels to throw on, but this shoe is dressy enough that it can be worn to a more casual bar or an upscale rooftop. Now I may be biased, but this is one of the best 'work to play' outfits I know. Mainly because I literally didn't have to physically change a thing. I added a cute pair of ZeroUV sunnies and traded out my Erin Condren planner for my Quilter Koala clutch! If wearing heels is your prerogative, go and rock it girl! Either way, this #girlboss is out and ready to go…did I hear someone say it's wine o'clock?!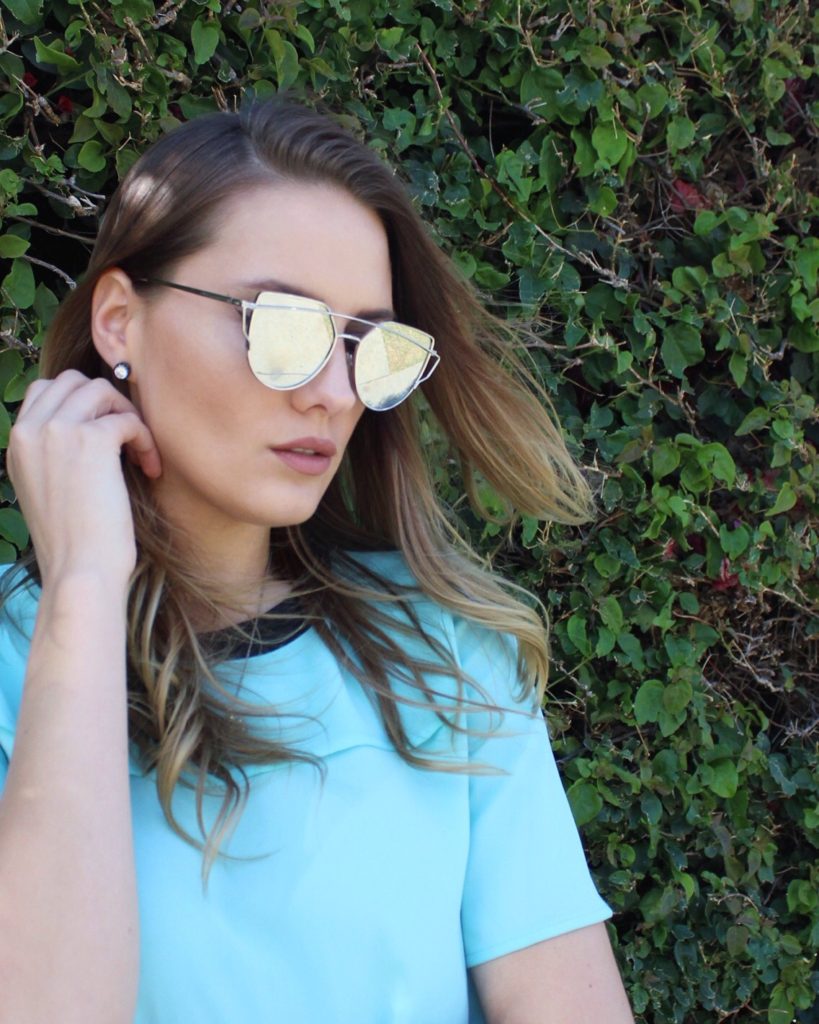 I want to know what some of your favorite 'work to play' looks are though. Leave me a comment on here or on my Instagram post with your go-to's! I'd love more suggestions 🙂 Also, check out some similar options below!
Until next time…stay golden!
xo, Goldielegs