Anyone else have serious FOMO right now after the fashion week shows…or watching Emily in Paris? No? Just me? Don't try to hide it!
I'd give anything to be able to go in and play dress up at the showrooms, watch how the clothes move on the runway, and be a part that community IRL in general! But alas, COVID has continued to do us dirty. Since I can't be in Paris or Milan (or really anywhere outside the US) right now, I decided to bring a little Paris to LA.
The French are known for their effortlessly, chic looks. I mean, have you seen them? Honestly, I'm convinced they roll out of bed, throw on the simplest outfit they have, put on a pair of comfy shoes and sunnies, and still look like a million bucks! So that was today's goal…how'd I do?
---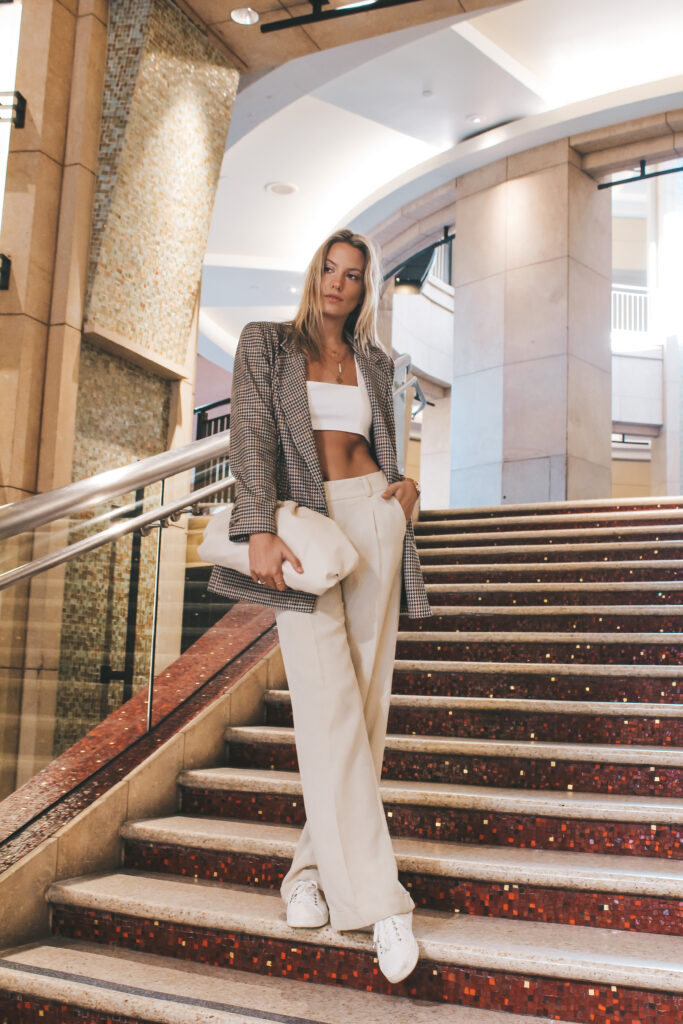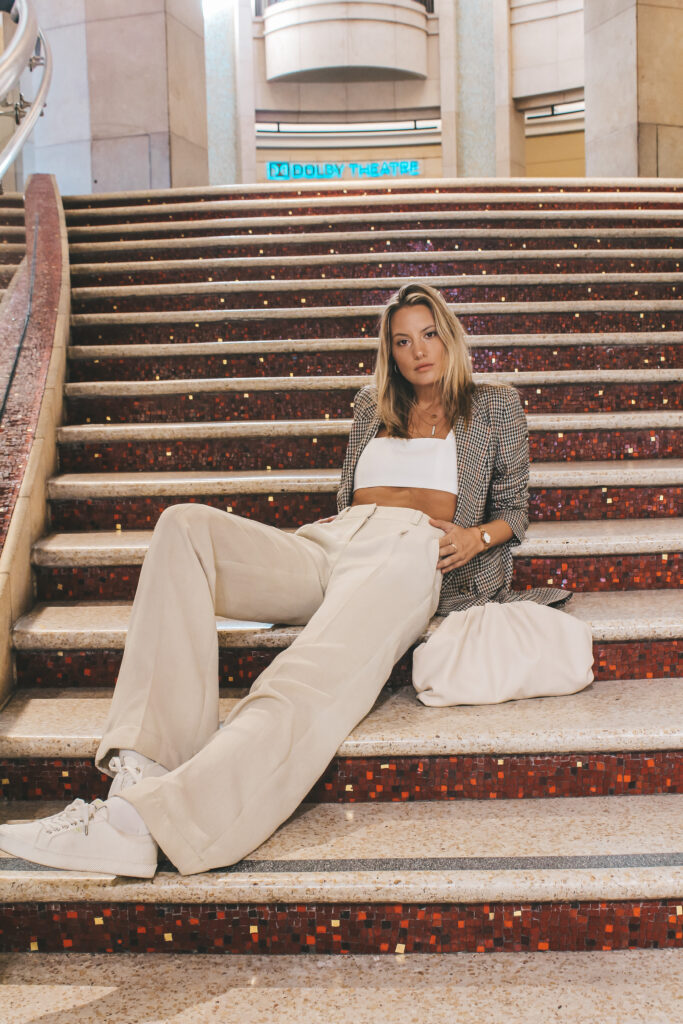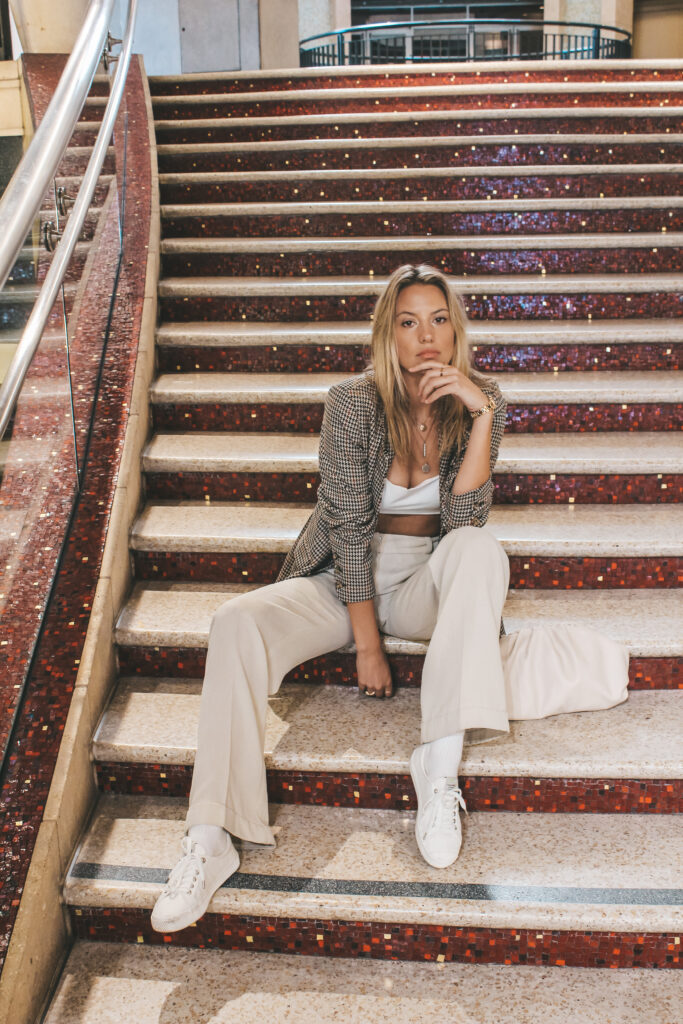 ---
The best part about this look is that there is only one item that I've purchased in the past three month. Can you guess it? It's the bag! Truly though, I have had these wide leg trousers for over ten years (and embarrassingly have worn them maybe 4 times), the blazer and shoes are two years old, and the bra top is a year old. I love a good staple piece that I can whip out at any time!
If you're into this outfit as much as I am and are interested in some links, I have found several similar items that are available NOW! Just click any of the images and it will take you to my LIKETOKNOW.it profile, where everything is listed and easily shoppable!
That's all for now…as usual, stay golden! Or as my chic Parisians would say 'rester d'or'!
xo,
Goldielegs