All checked in and ready to relax! I was feeling beyond cooped up recently, so I decided I needed a little getaway and checked into The Conrad Indianapolis. This time around was a bit different due to COVID-19, but I felt so safe nonetheless.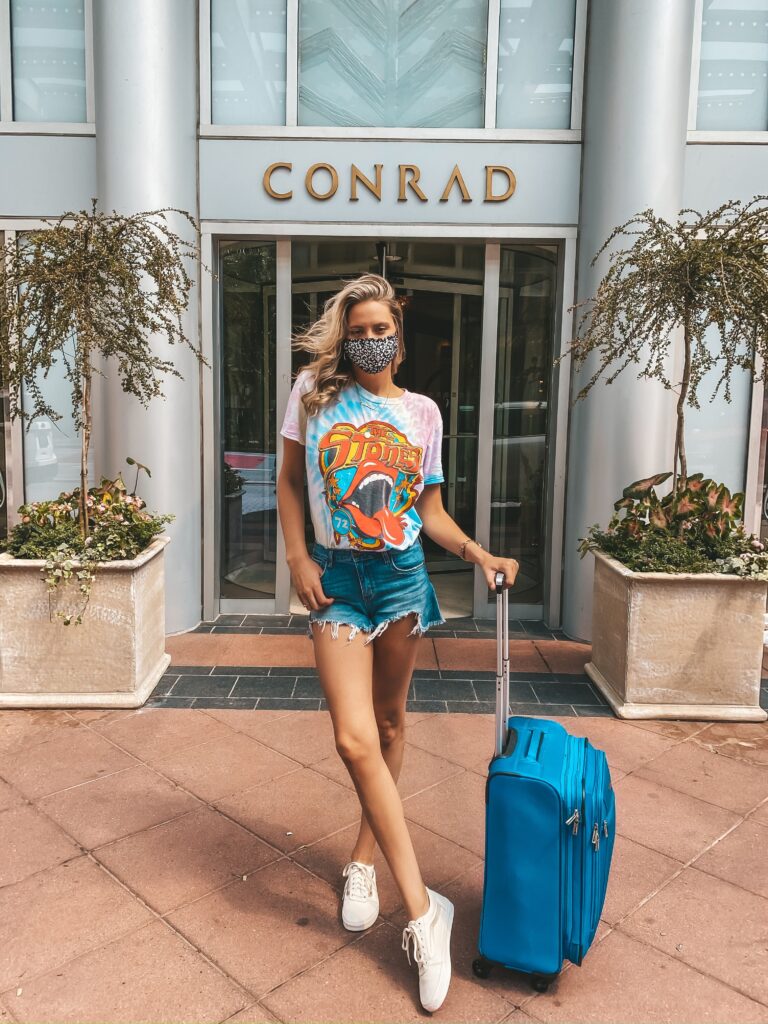 From the moment I checked in, I felt safe! The hotel partnered with Lysol and Mayo Clinic to create their CleanStay program. Not only are masks required, but they added in glass between you and the front desk staff, as well as had hand sanitizers in every spot available. Another part of the program is that from the moment a room has been cleaned and disinfected, it is sealed shut to ensure no one has been in since (you break the seal upon entering.)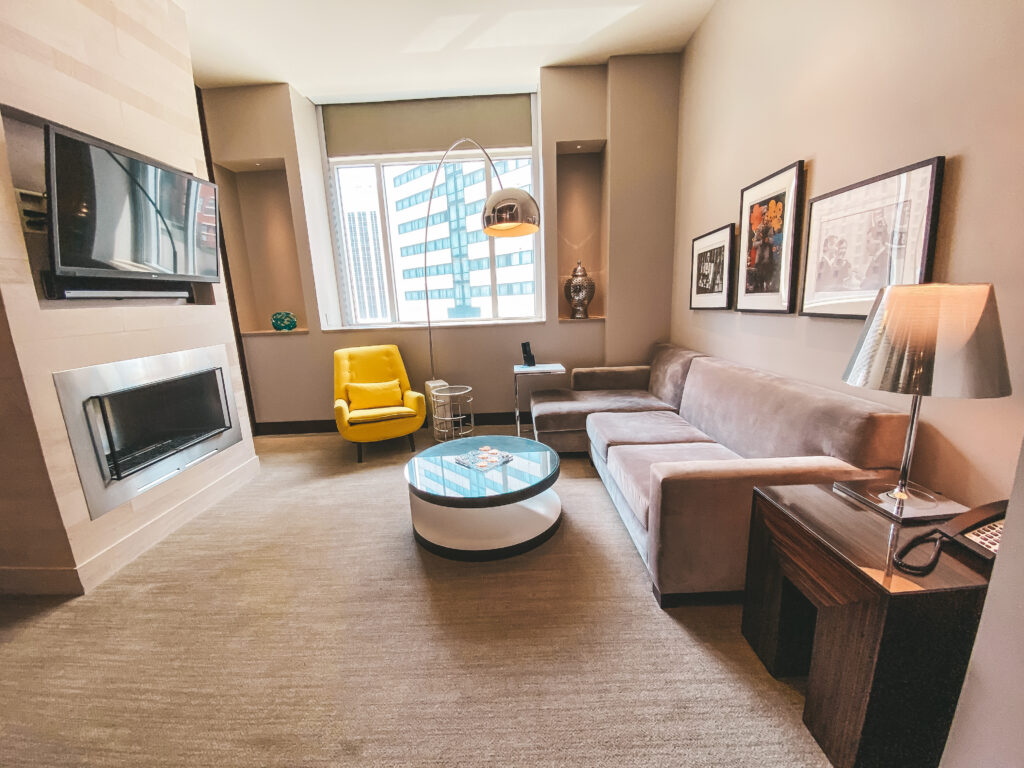 I stayed in the 'Pop Suite', which is one of their Collection Suites. It features iconic pieces including William John Kennedy's homage to Warhol's Flowers, a screen print from Robert Indiana, and an Indiana limestone fireplace complete the space.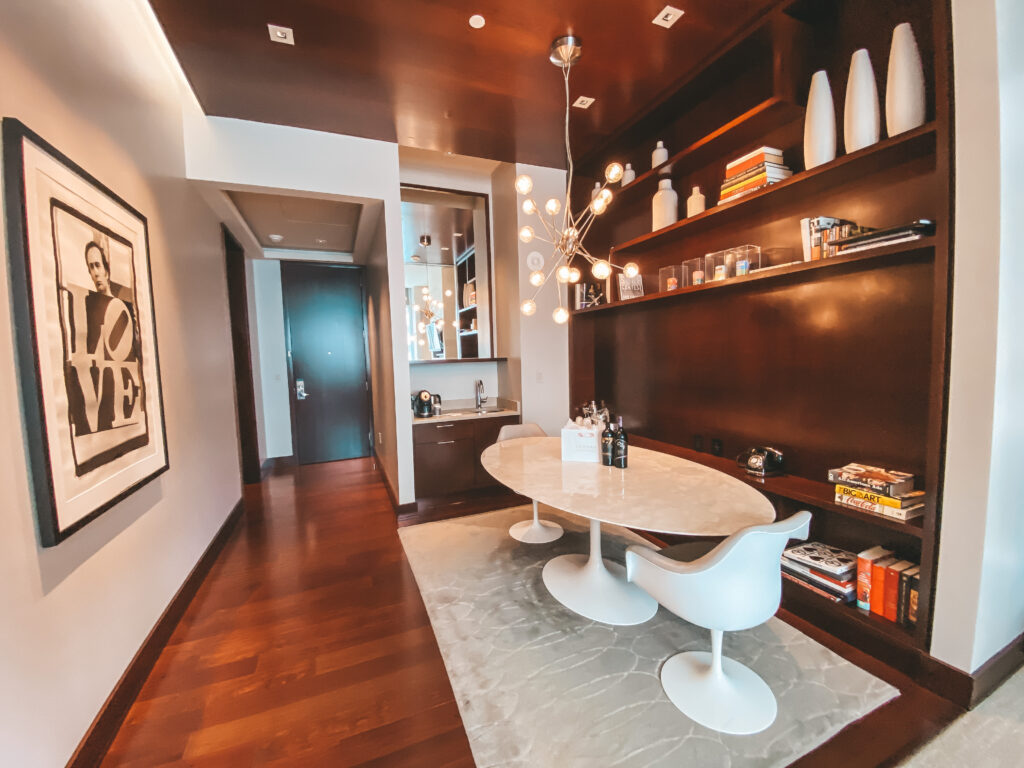 The rooms are spacious and have the most comfortable bedding! I literally felt like I was sleeping on a cloud!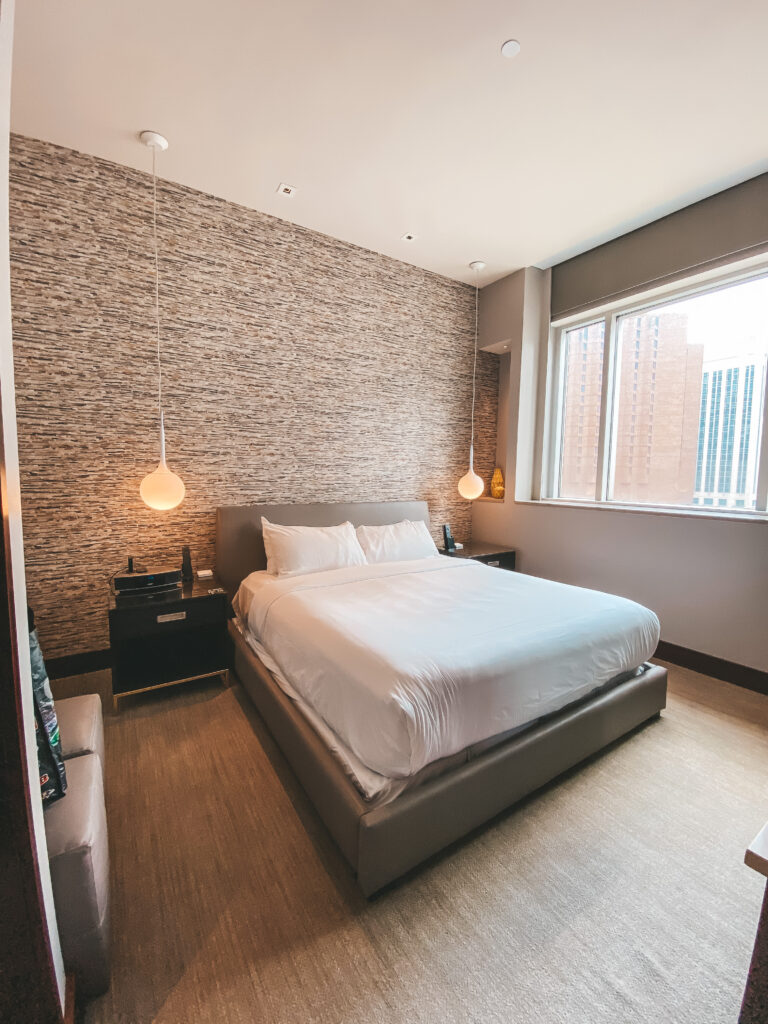 Can we talk about this bathroom?! I love the yellow wall so much! It brings so much joy to the room! And don't even get me started on the bathtub…I'm 5'11" so when I can fit in a tub, it's a miracle! So naturally, I took full advantage and soaked in the bath twice in a matter of twelve hours.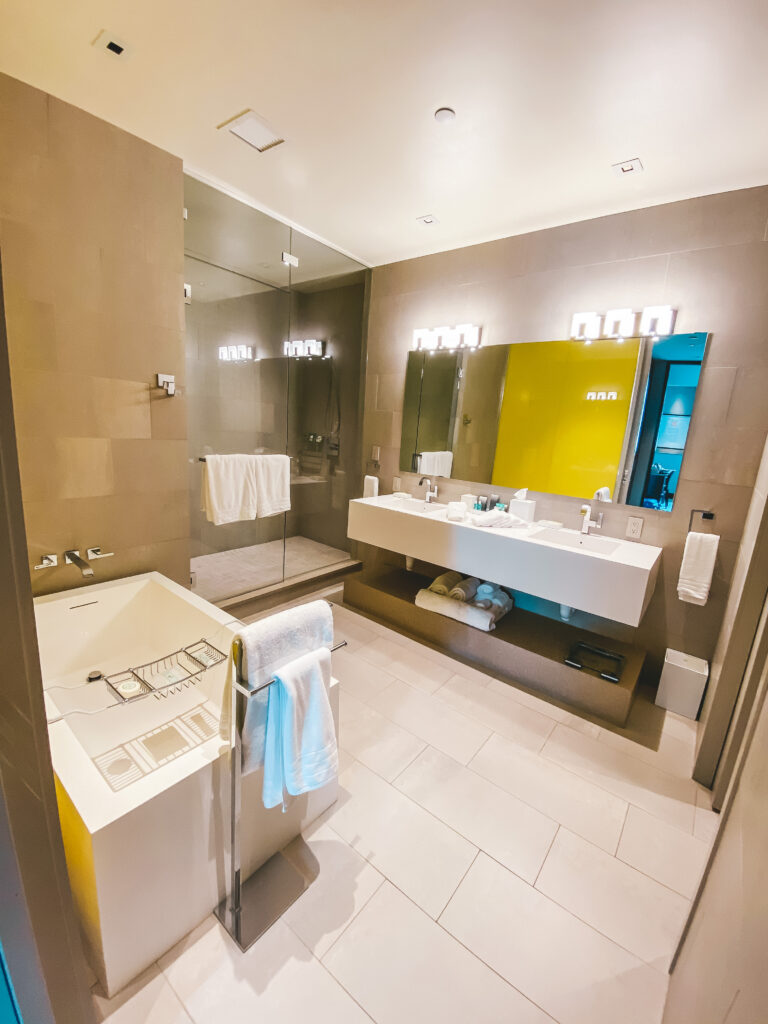 The hotel is located in the heart of downtown Indianapolis and has such a beautiful city view! It's walking distance from Monument Circle, several restaurants, Circle Centre Mall, and more.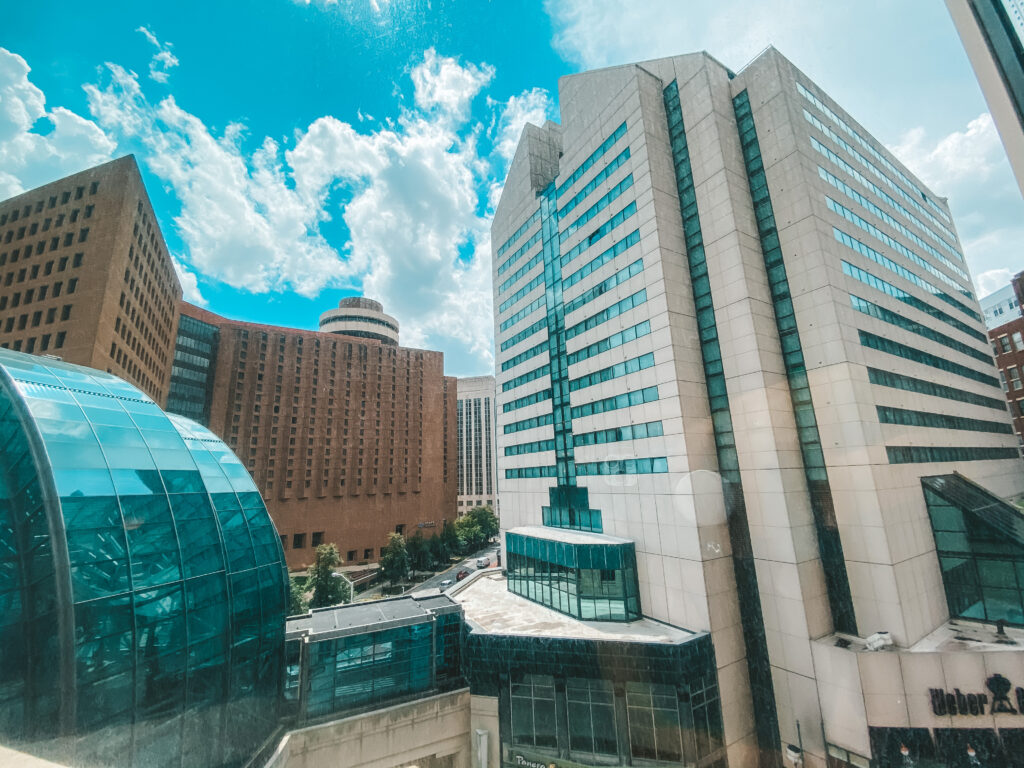 After one of the best sleeps I've had in a while, I ordered some room service for breakfast and it was delicious! Wondering why it's all paper products? That's another part of the CleanStay program. They implemented contactless delivery and use disposable products so you know you are getting a brand new set. By the way, the food was so yummy, but that green smoothie was AMAZING!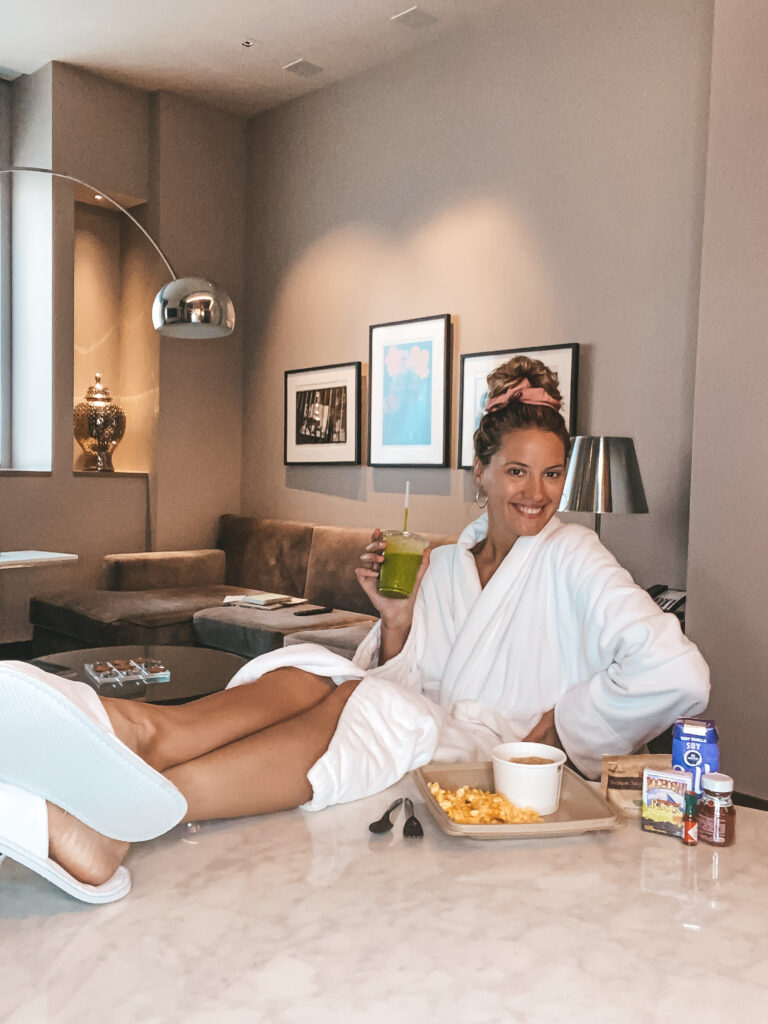 That concludes my staycation getaway for now! If you're ever in the Indianapolis area, I highly recommend staying at The Conrad!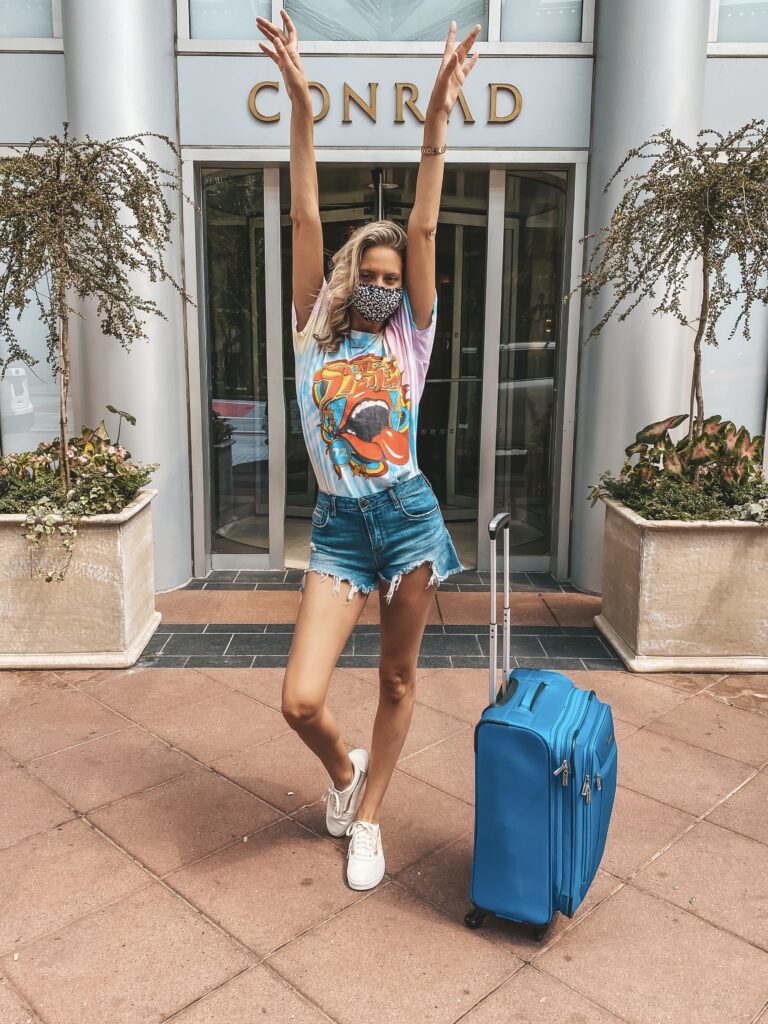 Until next time…stay golden!
xo, Goldielegs