Hello SLO!
We arrived at the Holiday Inn Express at 9:00 p.m. and were glad to check in! This hotel changed to the Kinney SLO in September but we were lucky to get one of the renovated rooms. Really fun and trendy décor and wonderful location that is pretty close to downtown.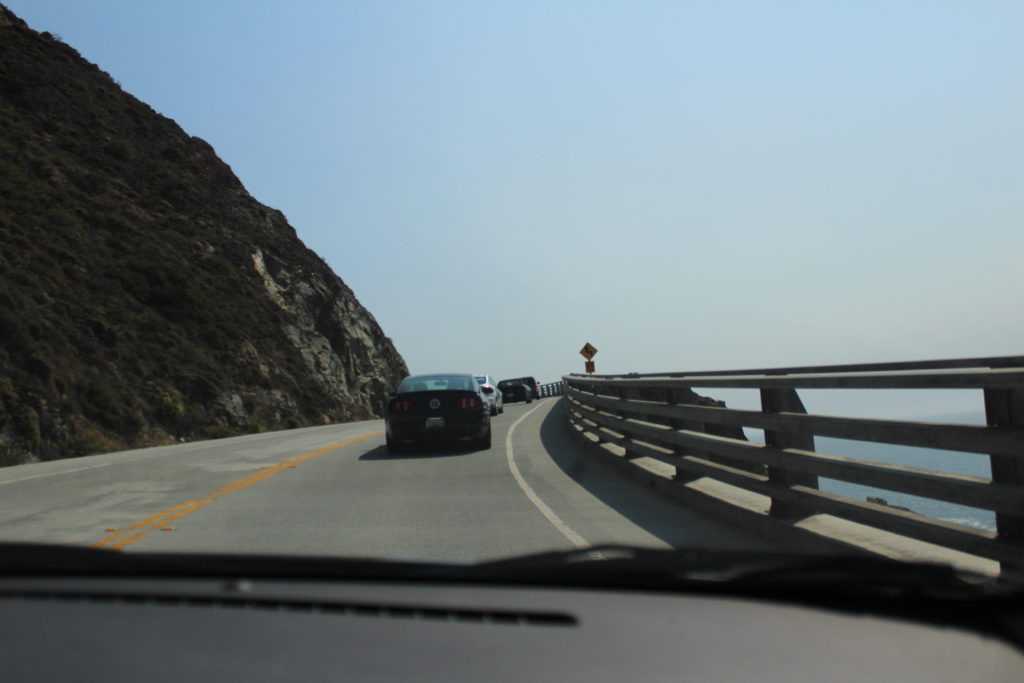 We tossed our stuff in our room and headed out to find someplace for dinner. Since it was close to 10:00 p.m. options were limited so we landed at Eureka! It's a small chain of restaurants and yummy! Shout out to the bartender who makes a mean jalapeno margarita. The veggie beef fresno fig burger was awesome too!
Morning came too soon but we were ready for the day with lots to accomplish on the last leg of our trip. Best part? Mom surprised me by saying that she had decided that we were NOT going to stay in my apartment in LA, where she would have my bed and I would have an air mattress. She had booked a hotel in Marina Del Ray for us before she went to sleep…YAY!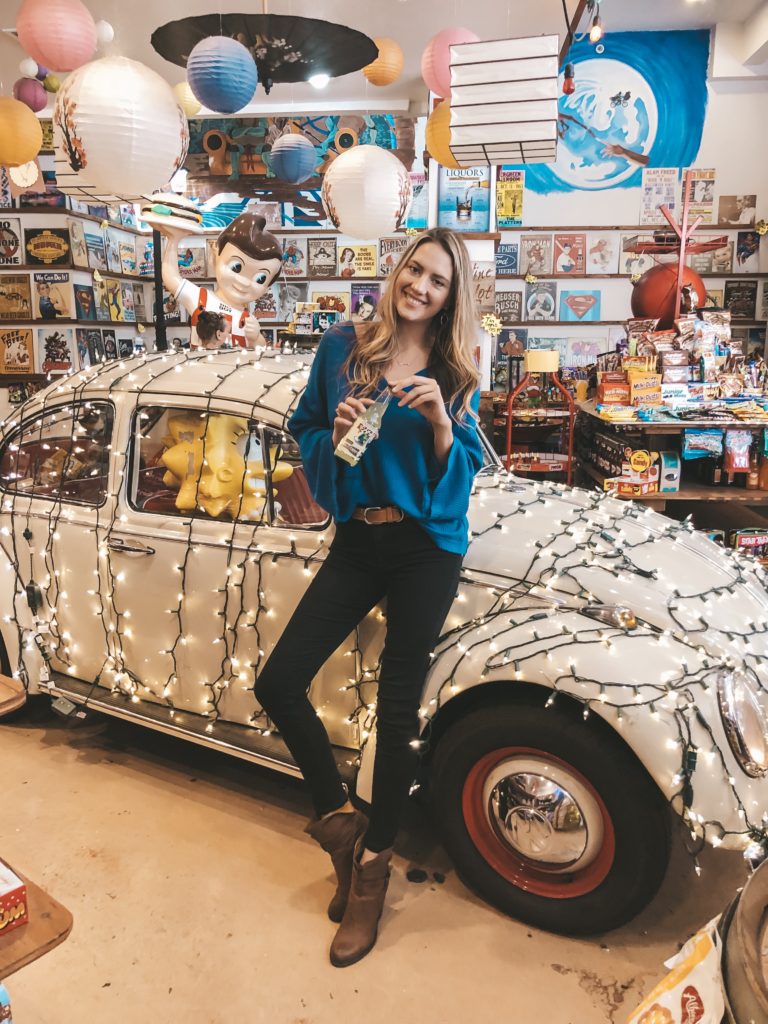 First stop of the day was downtown SLO (that's what they call it). A cool college town, with great shopping and boutiques. We had to make a quick stop at a boutique we passed called 2 Blondes Boutique, well…because we're blondes, why else?
But one main attraction was Bubblegum Alley. An entire alley where people have stuck pieces of gum. It's artistic but also beyond gross! Fun, but the OCD in me needed hand sanitizer every two feet just in case you bump something.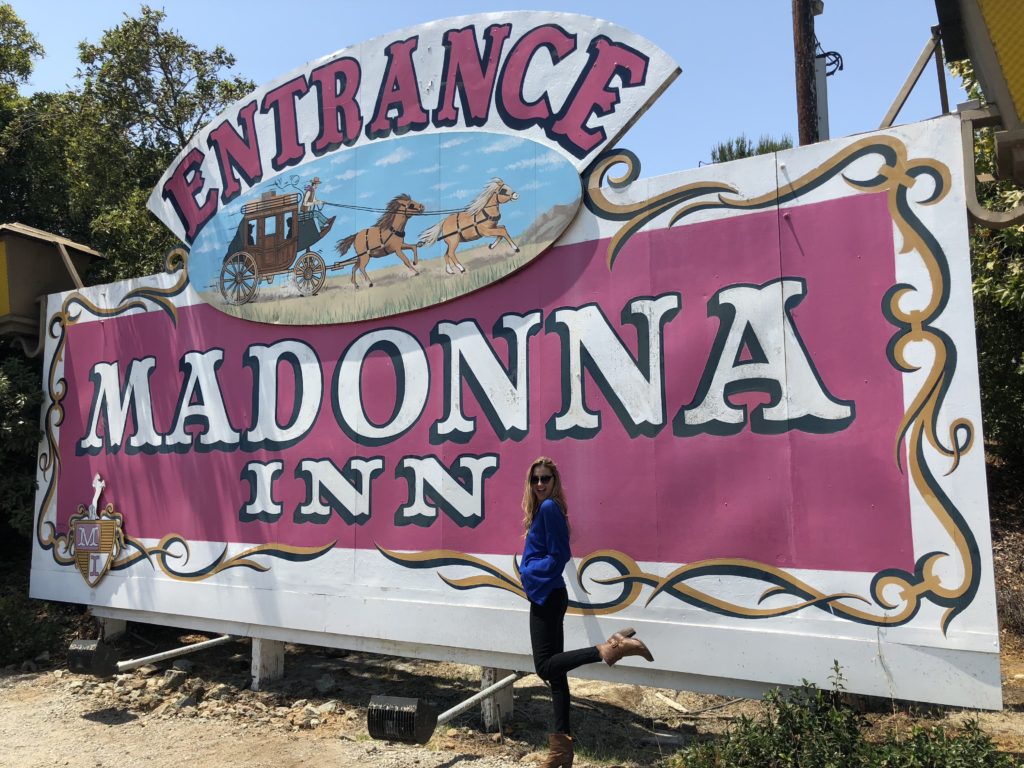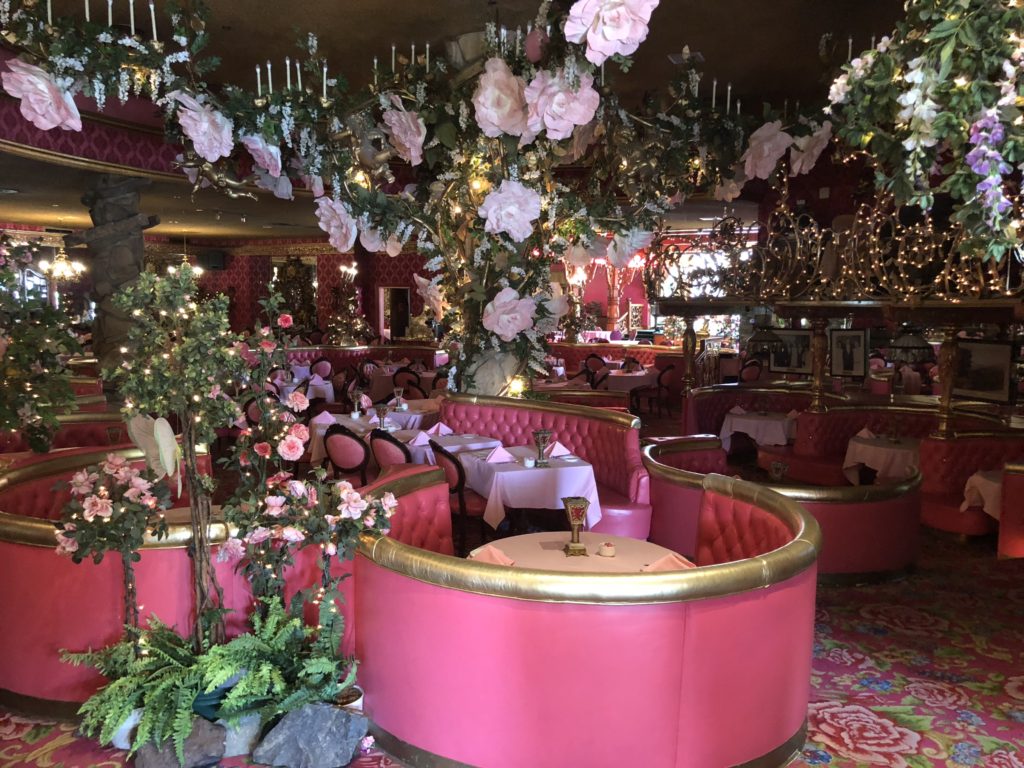 And we couldn't leave without a stop at the infamous Madonna Inn. Our plan had been to stay there, but it was sold out. Ultimately we were happy with our location and hotel.
Madonna Inn is the ultimate in kitsch. While we didn't visit the rooms, the restaurant (and the restrooms) provided a good idea of what we missed. Flowers everywhere. Pink everywhere. And more pink…and more flowers. This place is like a step back in time to the 50's. While visiting, we had a piece of their famous champagne cake. So good! A little like an Italian wedding cake.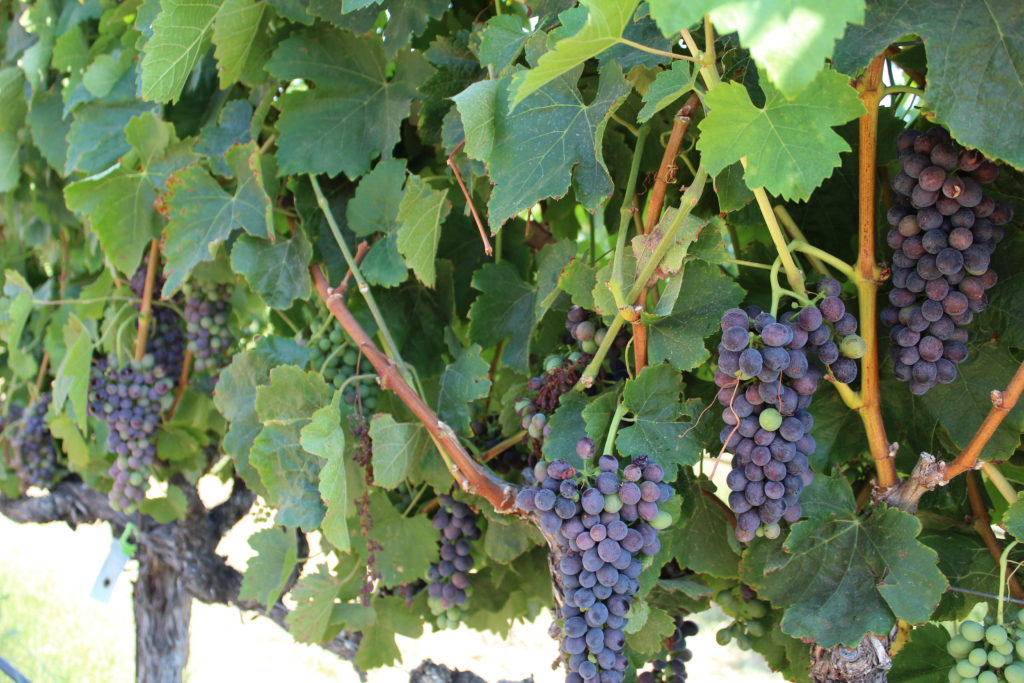 Back in the car and its off toward Santa Barbara wine country. We went inland a little rather than stay along the 1, with a short stop in Solvang, a fun Danish town with a windmill and everything! Lots of tourists here and has a cute little main street area with shops and restaurants.
Wine! That was the next stop. We randomly picked a wintery that received good reviews, the Beckmen Vineyards in Los Olivos. www.beckmenvineyards.com After a stop at the local grocery for some picnic goodies, we arrived with our snacks in hand. The grounds are lovely and we sampled several wines, leaving with two bottles of a red that we had plans for later in the evening.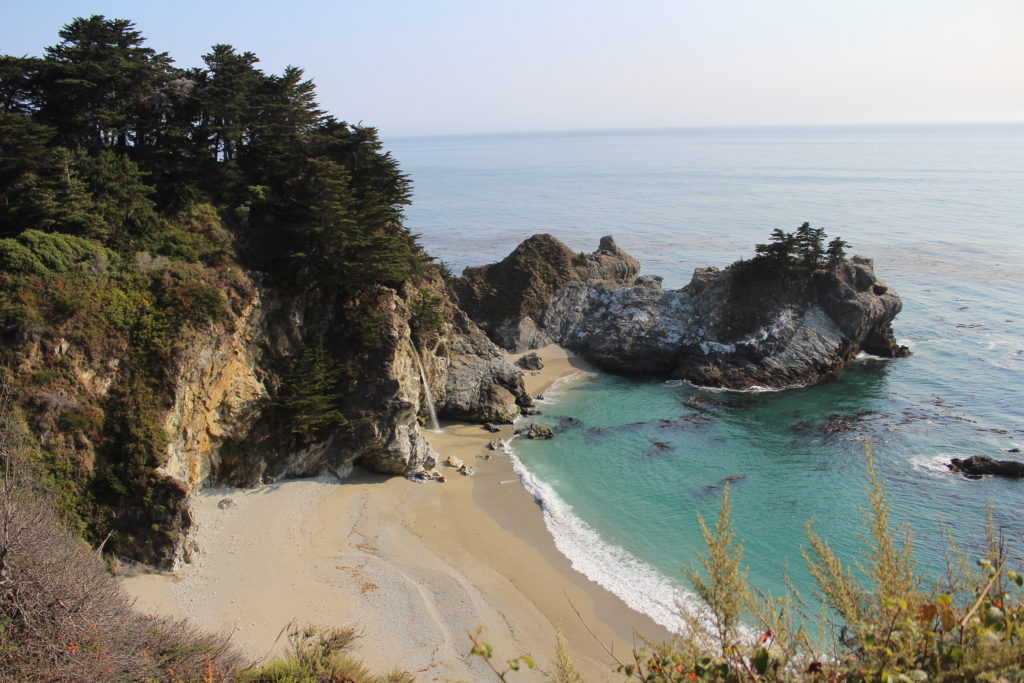 As we headed toward Santa Barbara, we didn't realize the scenery would be just as awesome as driving along Highway 1. Going through the San Marcos Pass and Los Padres National Forest gives a new meaning to the word wonder. We were 2000 ear popping feet in the air, literally drove through a cloud at one point.
With canyons and mountains all around us, it is a dizzying effect and stunning.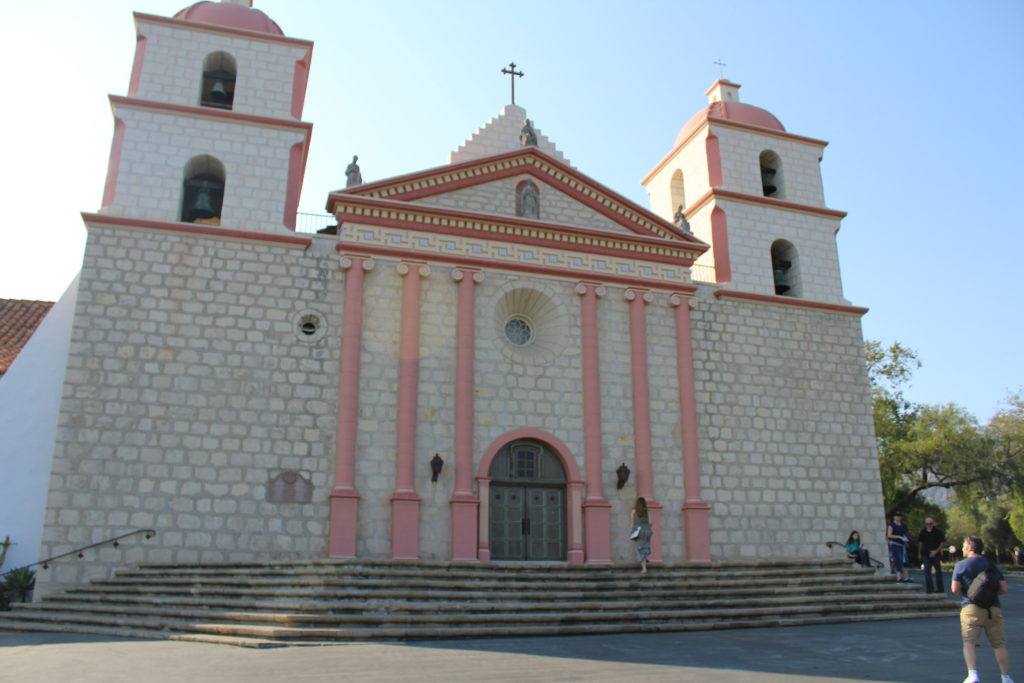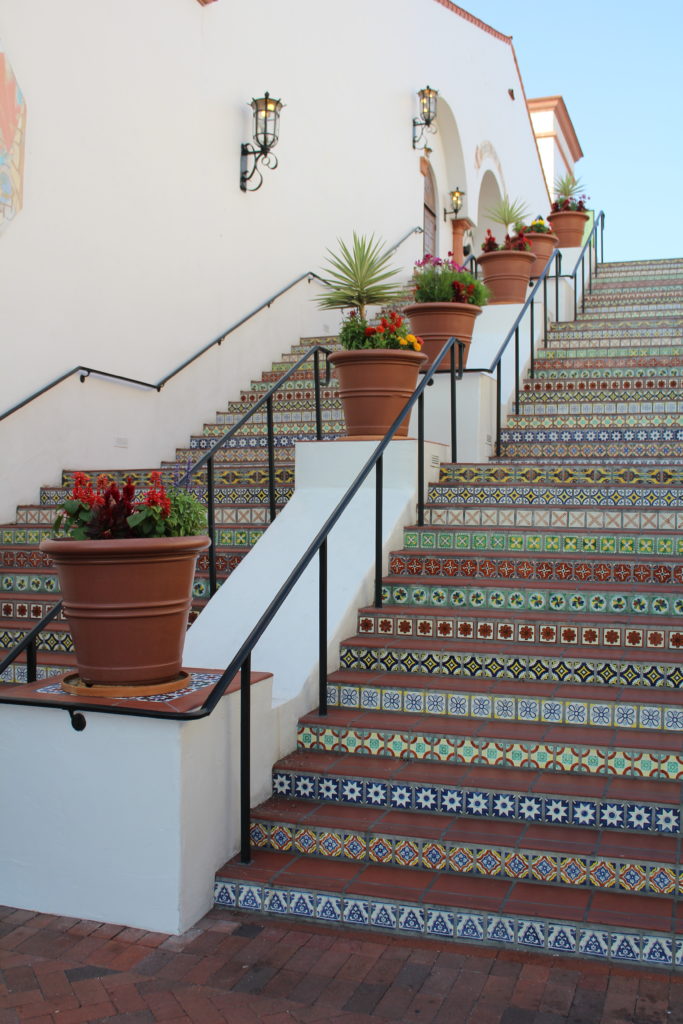 As you clear the pass, you pretty much arrive in Santa Barbara. Another beautiful town with a Spanish history, Santa Barbara offers a lot to visitors. Our first stop was to the Mission Santa Barbara. A lovely piece of history, the mission still serves the community as a parish church, which I think is so cool.
Then it was downtown for a bite to eat and a little shopping. They have these beautiful steps with tiles that are part of the mall area there. And did I mention the shopping?
Our final stop was at the beach for some pictures at a sculpture there. Again. we crashed some newlyweds taking photos. We have a knack for that.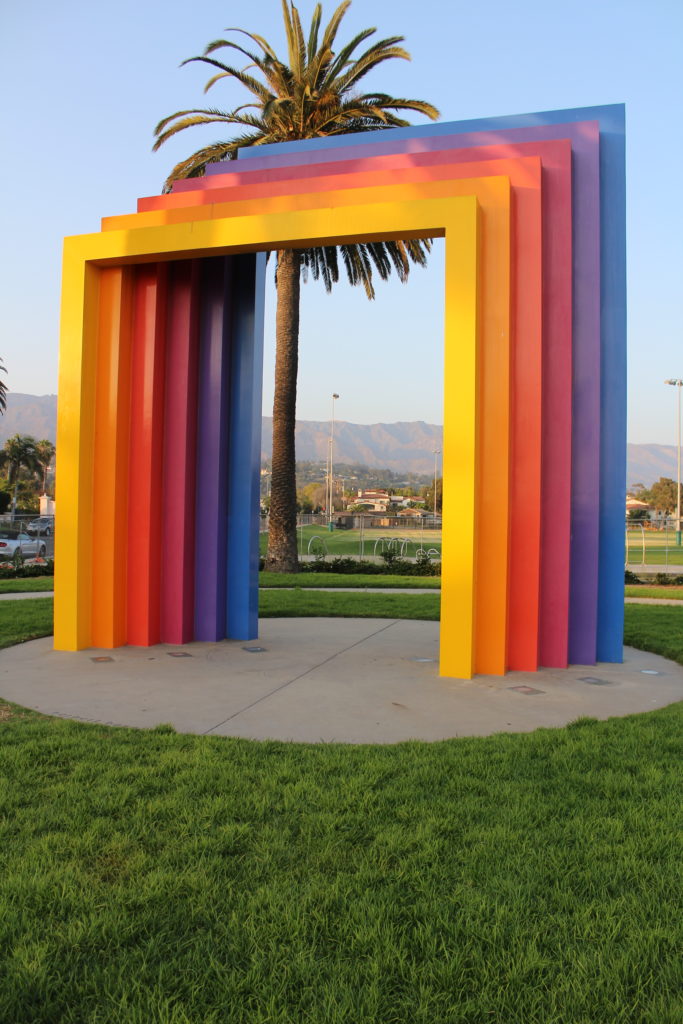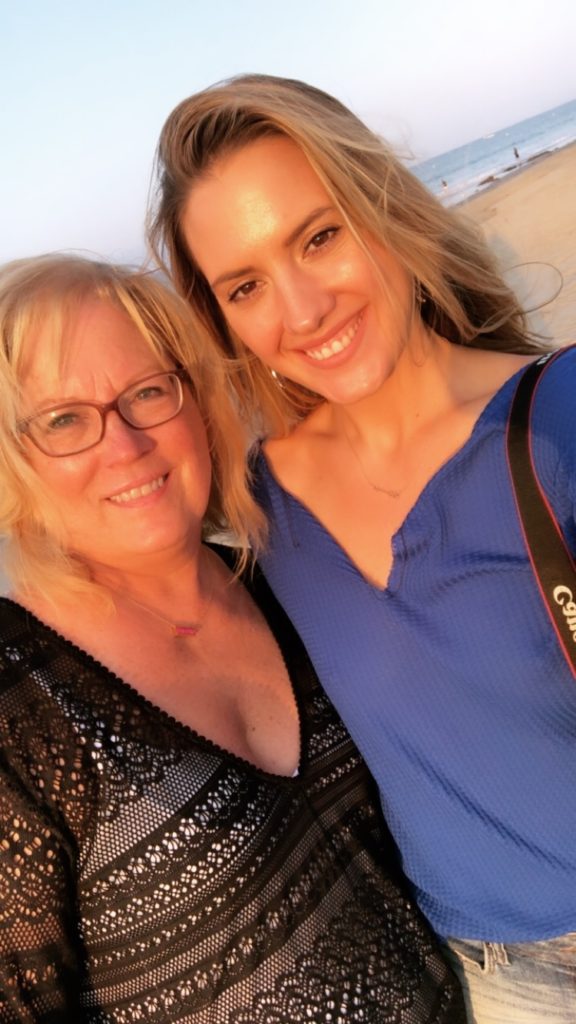 A nice stroll on the pier and the beach and we were on to our final destination, (with a quick stop at my apartment to toss all my luggage into my room) the Marina Del Ray Hotel. This is a lovely hotel with great customer service, good bath products (Molton Brown), and a really good restaurant (Salt) where you can sit next to the marina and watch the boats (and the barking seals hopping onto the piers)
So good! Our ground floor room had a patio that went straight to the marina. It was 10:00 p.m. but we walked around enjoying the warm weather…and a glass of wine from the winery. We were staying for two days and looking forward to a day of hanging around the pool, watching the boats go in and out, while I worked. Yes, you heard that. I worked all day on Monday and Tuesday from the pool. As my mom said, "Hard to get better."
And so ends our wonderful mother daughter "girls gone coastal" trip as we called it.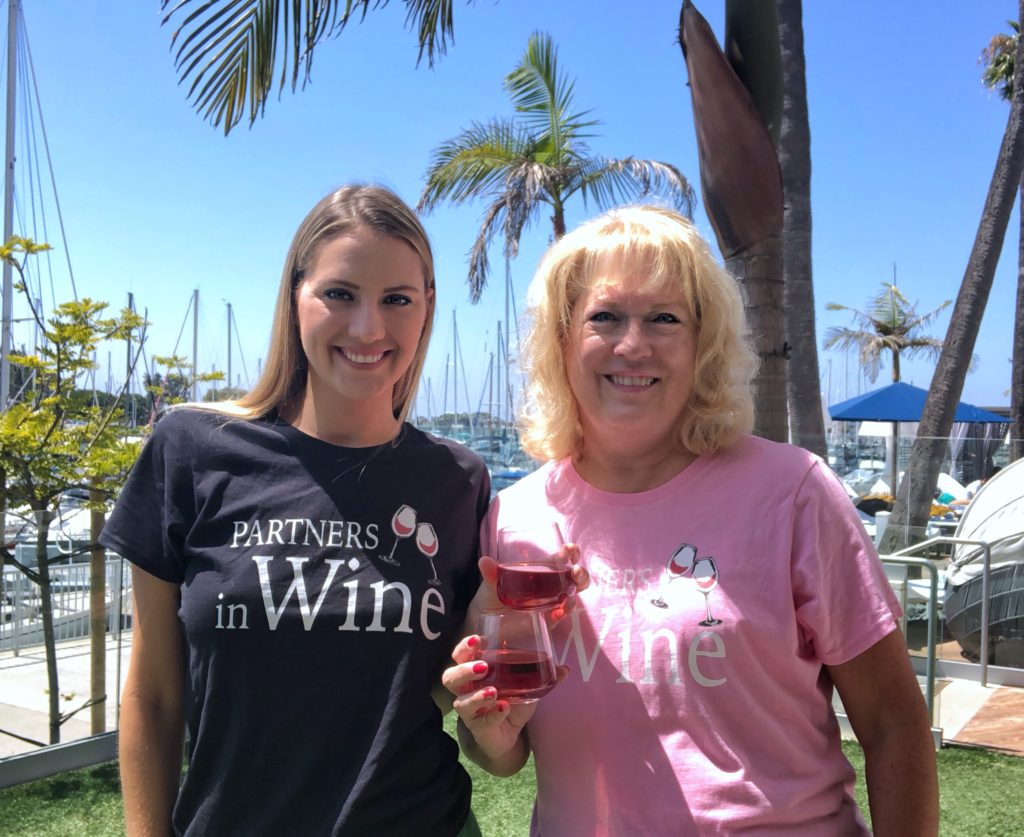 I highly recommend that you put this drive on your bucket list. It offers a wonderful appreciation of our country and its beauty, and a reminder that there are still parts of nature that have changed in centuries.
Until next time…stay golden!
xo, Goldielegs