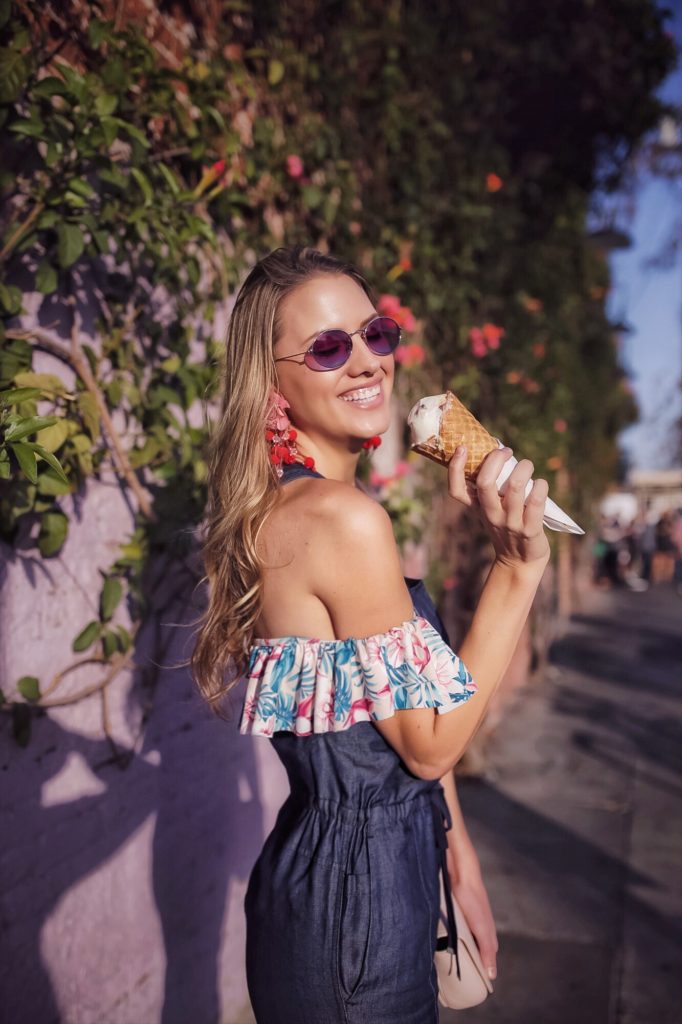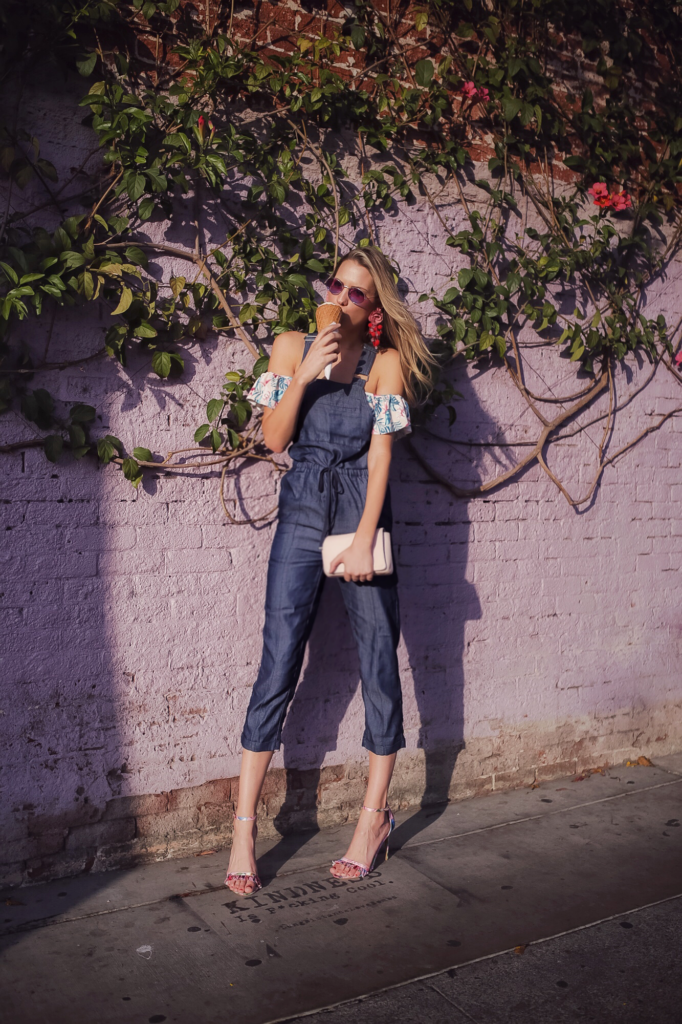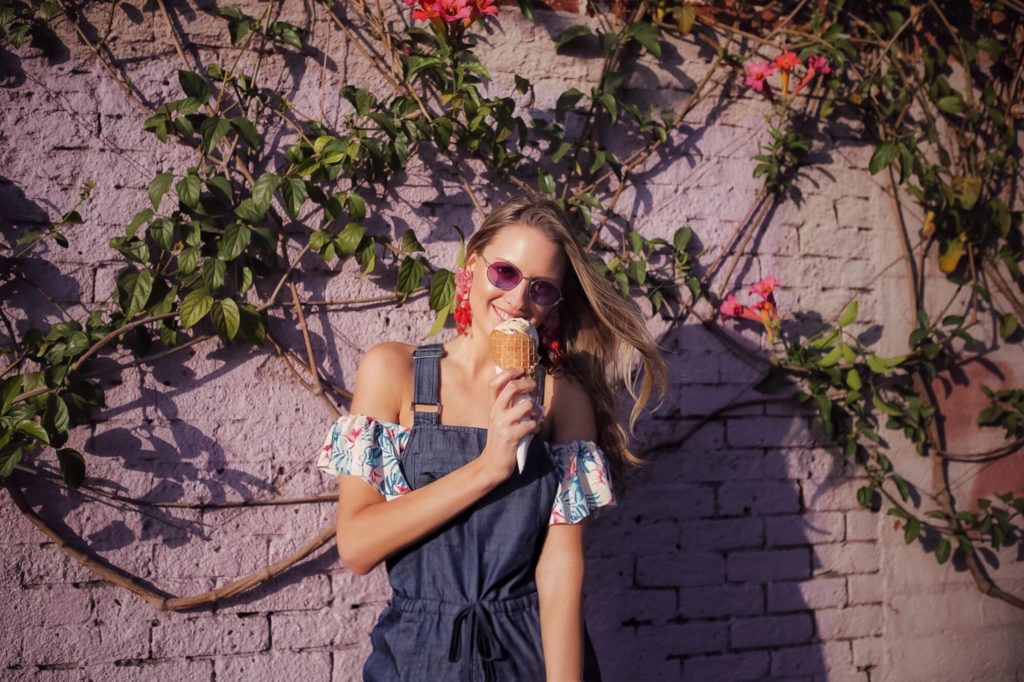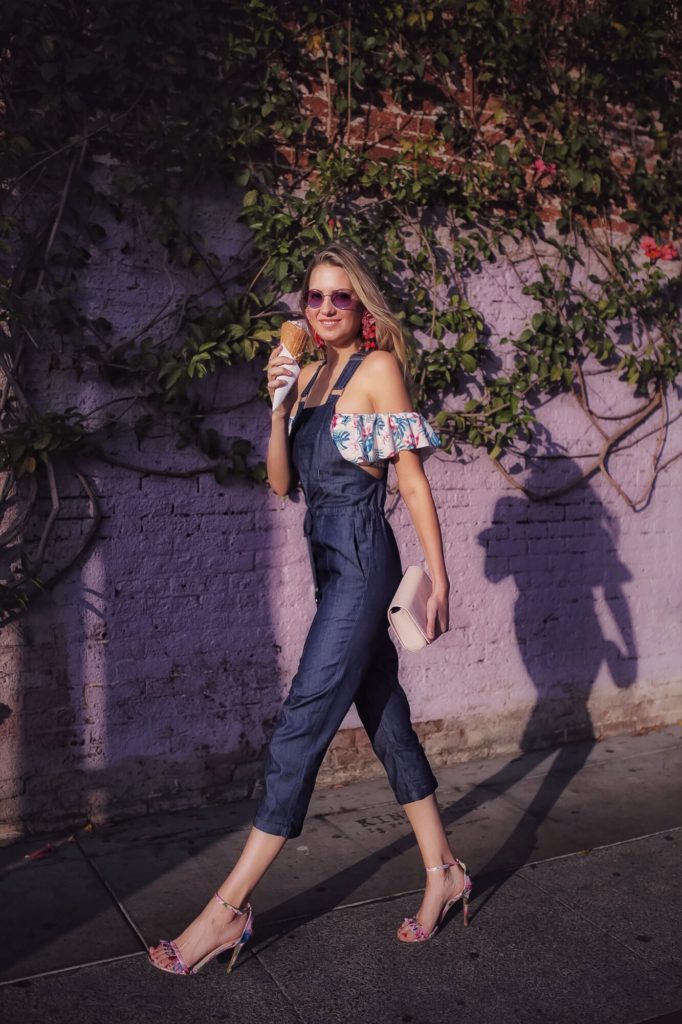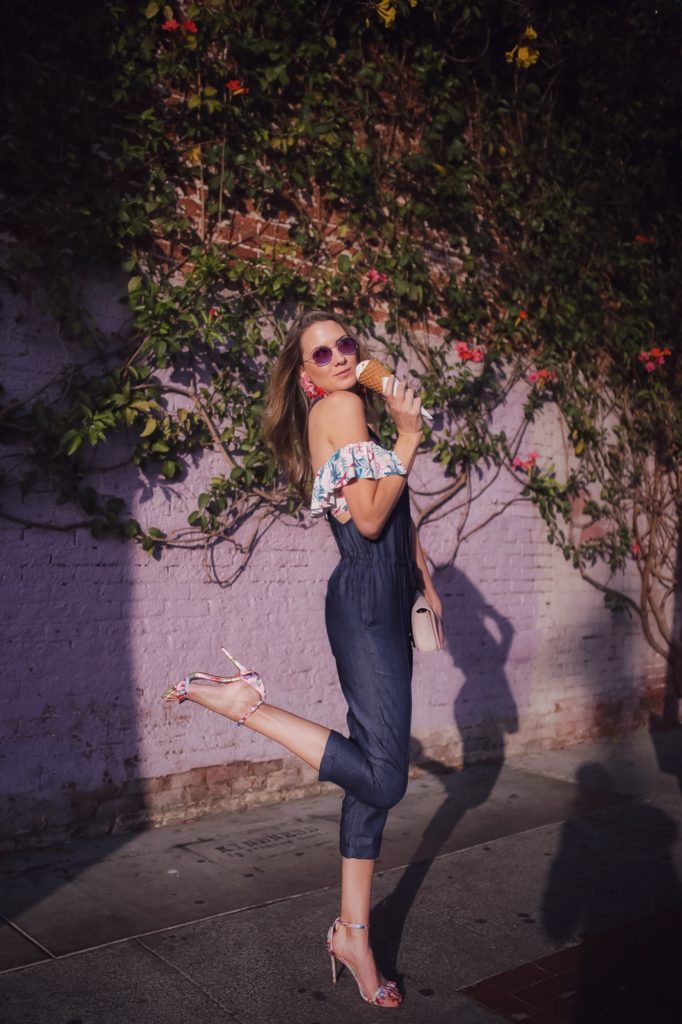 I scream, you scream, we all scream for…Friday!!
I know this is going to sound like complete and utter craziness, but I am finally no longer a Salt & Straw virgin! While shooting the other day, it only felt appropriate that I get a massive ice cream cone on a hot spring day. And what do you know? For once, there was almost zero line! I tried about every flavor but landed on the almond brittle & salted ganache. My taste buds have never been happier, ha! I don't know where all they are located, but if there's one anywhere near you and you haven't been, I highly recommend it! Also, it's motivating me to make some easy vegan-friendly kinds at home! Stay tuned for those recipes 🙂
But I know you don't come here to read about my glorious ice cream experience, so let's talk style! I received the denim chambray jumpsuit in the mail and am beyond obsessed! It's lightweight which is perfect for warmer days, but with it being pants, it's also easy to toss on a jacket for a crisp night in Fall. It is sold out in the denim currently, but you can still get it in grey or black! I can't wait to show you all the ways I plan to style it! For this look, I went with a ruffle bikini top, floral heels, my big flower earrings, and some fun ombre sunnies! Click on any of the photos for links to the entire look with some other similar pieces added in!
That's all I've got for today! Until next time…stay golden!
xx, Goldielegs