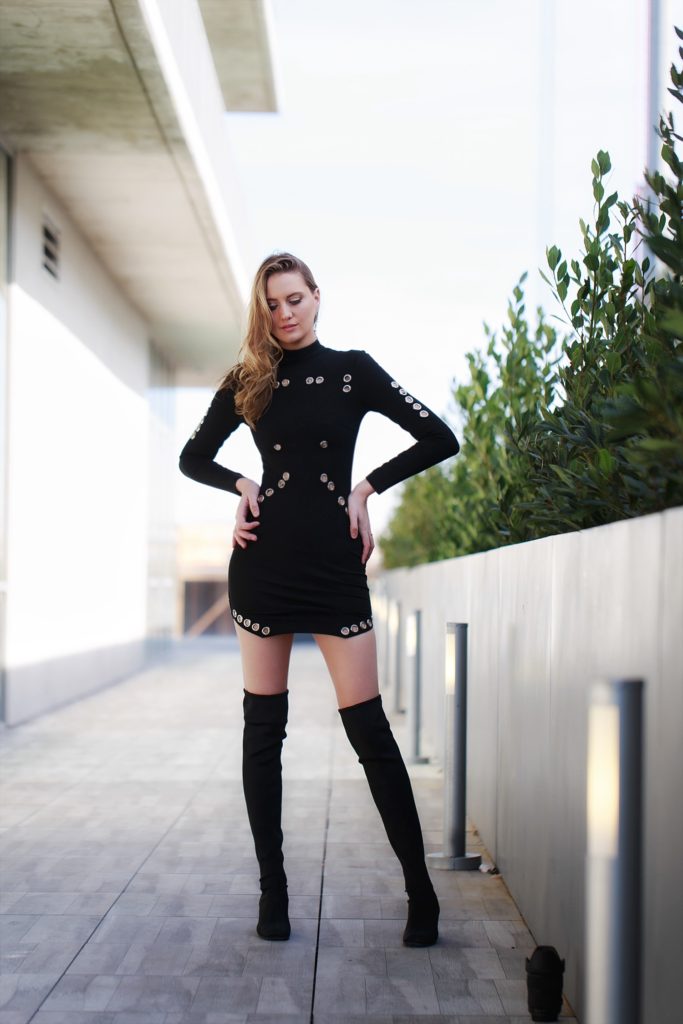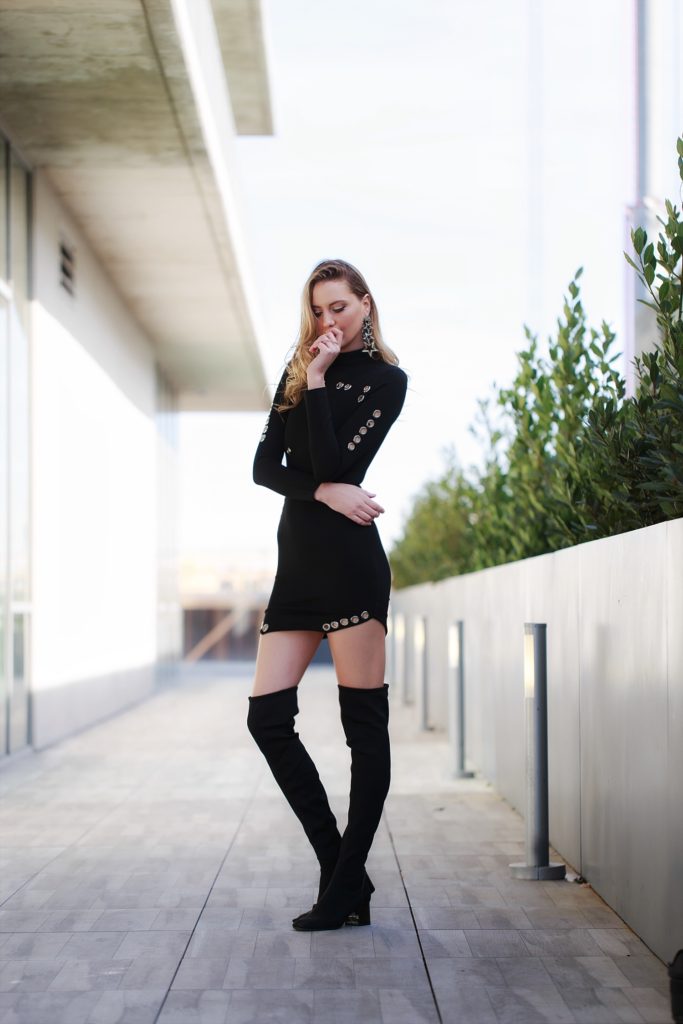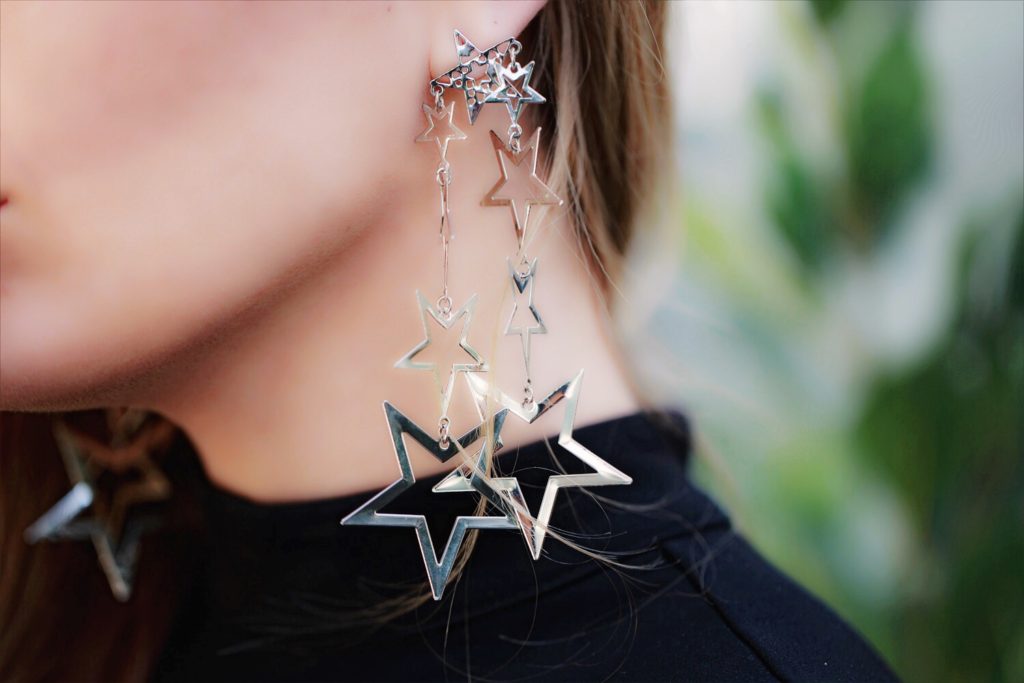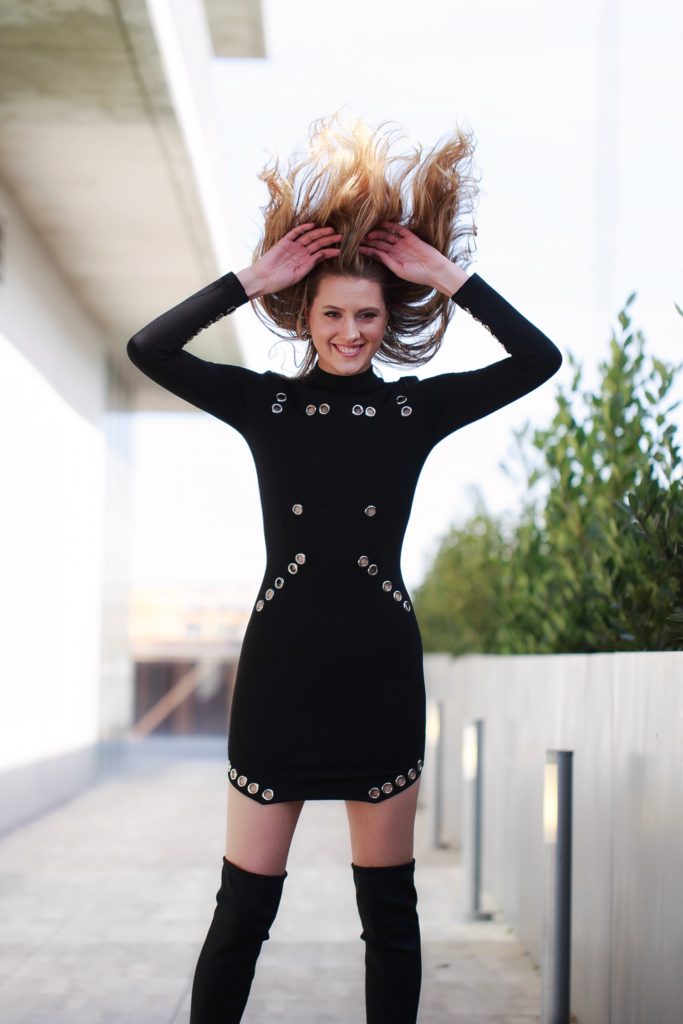 Dress: WhatsMode – Earrings: WhatsMode – Boots: Zara (similar)
Hello, world and happy almost weekend!!!
This work week has been beyond long, and the night can't come soon enough. I don't know about you, but I'm feeling ultra sassy already, which means one thing for the weekend…time to throw on an LBD and head out with the gang!
Before I can fully go into playtime mode, I've got a shoot set up tomorrow with my favorite photographer. I'm going to be stocking up on the fashion side of things, so stay tuned for all of that! It's still been cold even on the west coast, so I'm working on showing off how pieces can be worn during each season and taking some from day to night. Sort of like how I'll be going from my shoot to a night out! It's all about that transition life, ya'll!
For the rest of the weekend, I'll probably chill at home and do a little more work on my blog! I really want to start integrating more beauty and lifestyle, whether it be makeup routines, skincare regime, workouts, vegetarian life, etc. I also want to start doing more videos, so I'm looking at investing in some equipment and/or reaching out for collabs in that area.  While it may be work, I truly love doing all of this! It's stressful at times, especially when you are doing most of it on your own, but the freedom in being able to create something that is completely your own is incredible. The best part? When your content reaches and inspires others! Gives you those warm fuzzies 🙂
Last but not least for Sunday, I'm attending an event for LAFW to support my friend, designer Pia Gladys Perey! Can't wait to see the rest of her new arrivals. I say rest because I'm wearing one and it is SO good!!! I'll give you a hint, it could definitely be included in this post!
That's all that I've got for now though. In terms of blogging, let me know if there is anything, in particular, you want to see more of! I'd love your feedback!
Until next time, check out some of my other favorite statement LBD's! And as always…stay golden!
xx, Goldielegs