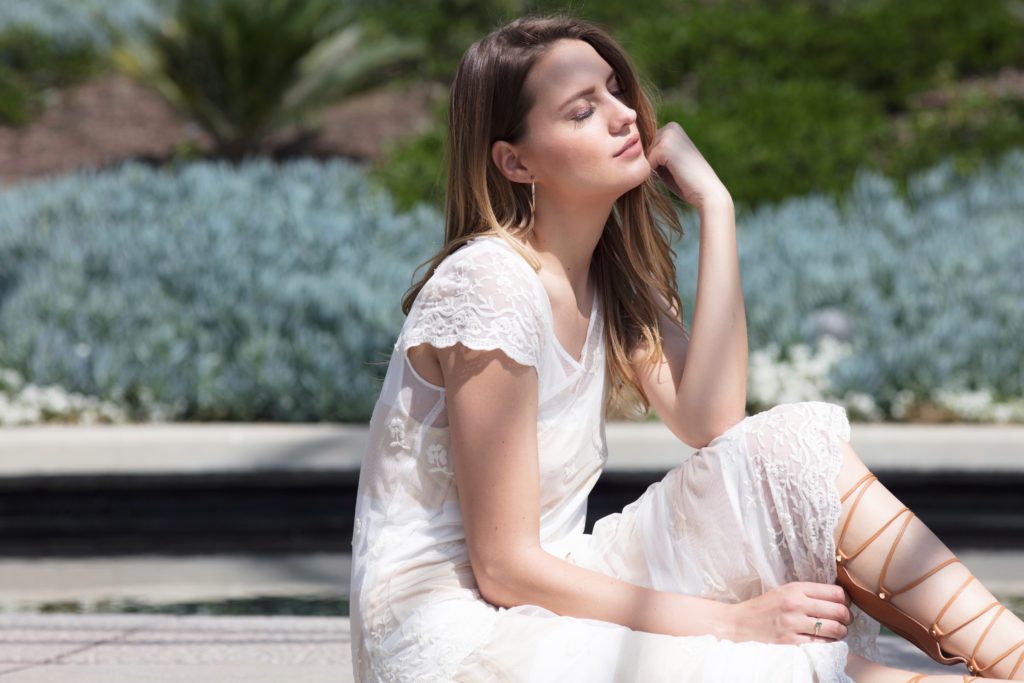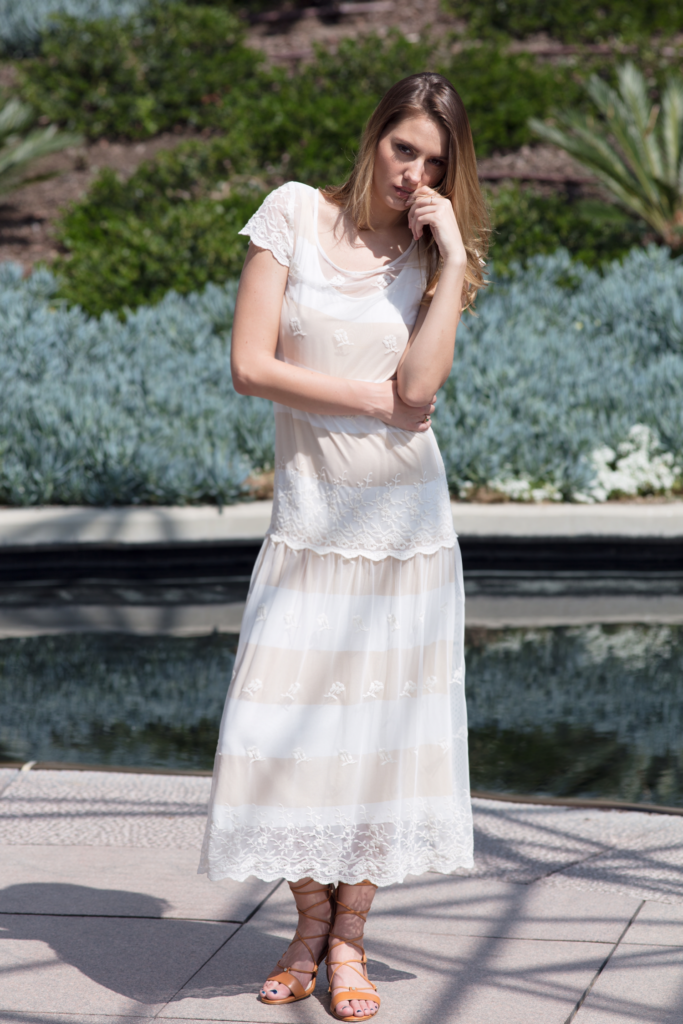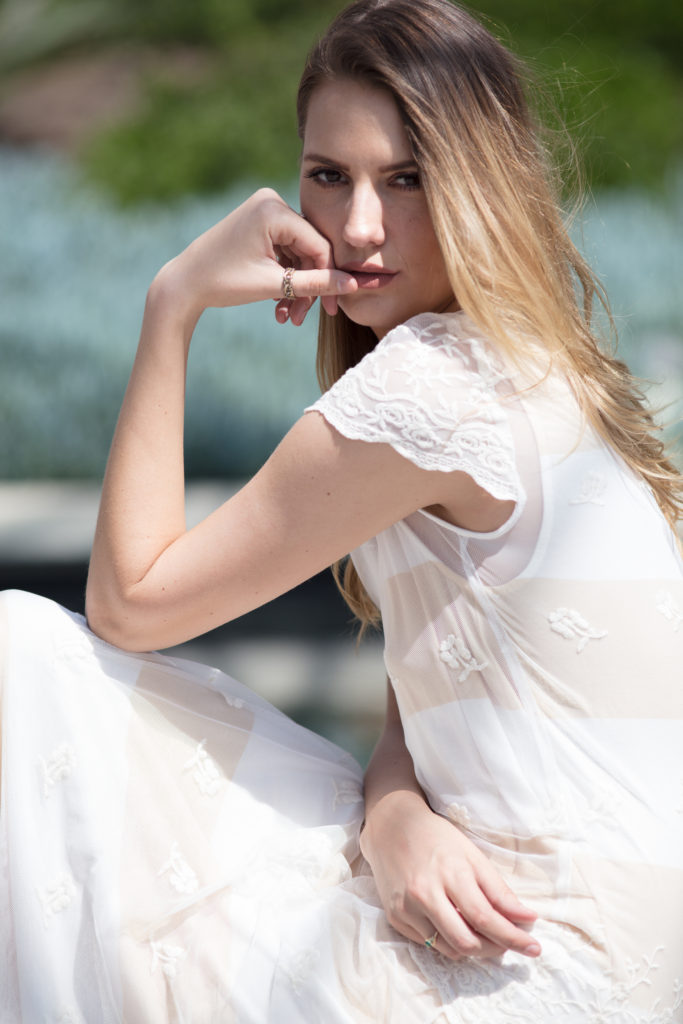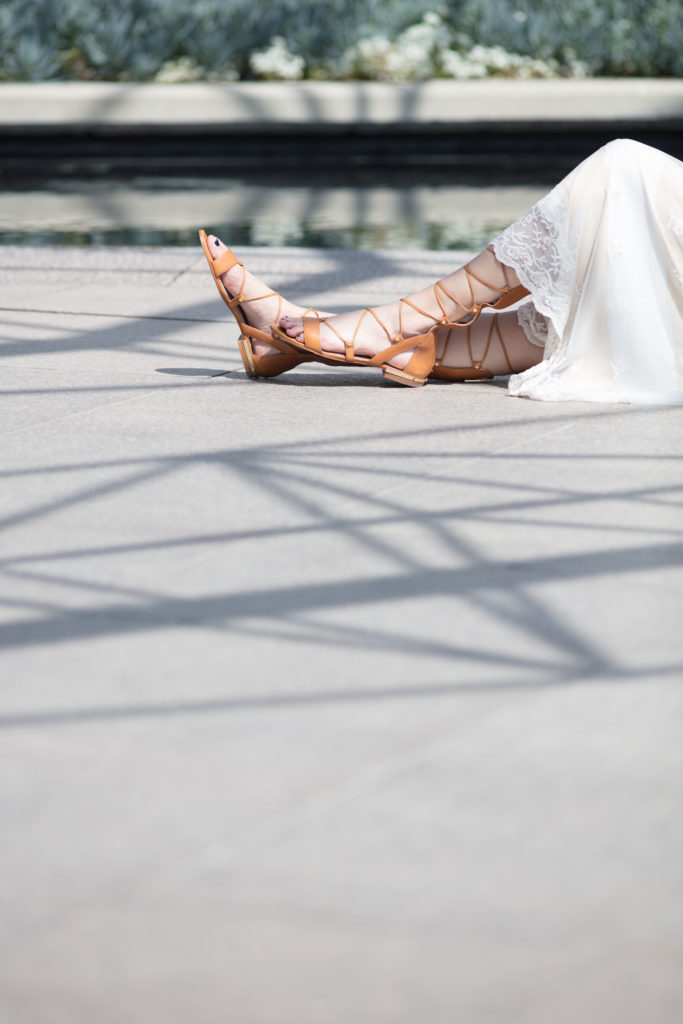 What's more Coachella than all things lace and boho style? Absolutely nothing.
Whether you're attending any of the festivals or not, you can still embrace its vibes! Today's outfit is Coachella inspired, but it's always something you can wear literally anywhere!
This particular dress is really unique. The bottom layer is a super lightweight tan and white bold-striped tank maxi dress, whereas the top layer consists of intricate lace, embroidered cap-sleeve layer, adding a sense of romance to it. A little flapper, a little Coachella…who knew it would be such a knockout piece?! For a slight added edge, I paired it with my favorite knee-high gladiator sandals of all time. I have pretty thin legs, and knee high shoes are typically always so large they end up scrunching down and looking sloppy. However, these Louise et Cie gladiators are all leather and lace up the entire way! Not to mention, leather most always trumps suede and softer materials, as they will last longer and look more polished.
If you like today's outfit and/or want to hop on the festival-inspired fashion wagon, check out some of my other favorite boho maxi dresses and gladiator sandals below!
Until next time…stay golden!
xo, Goldielegs