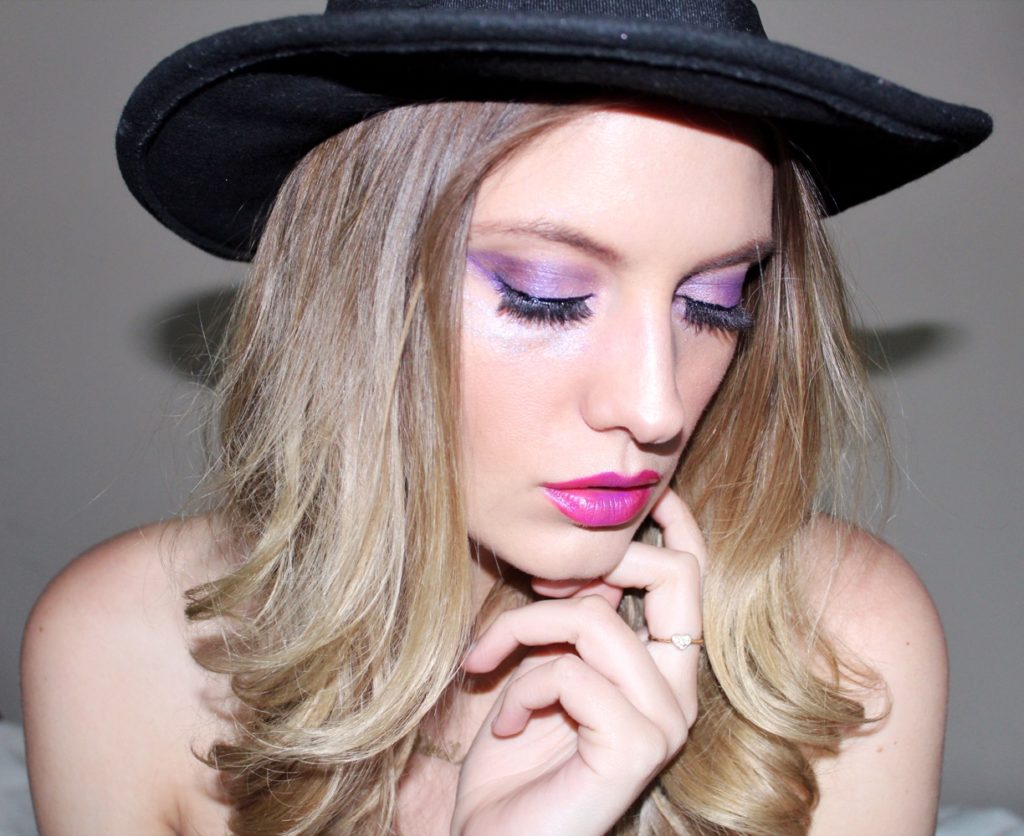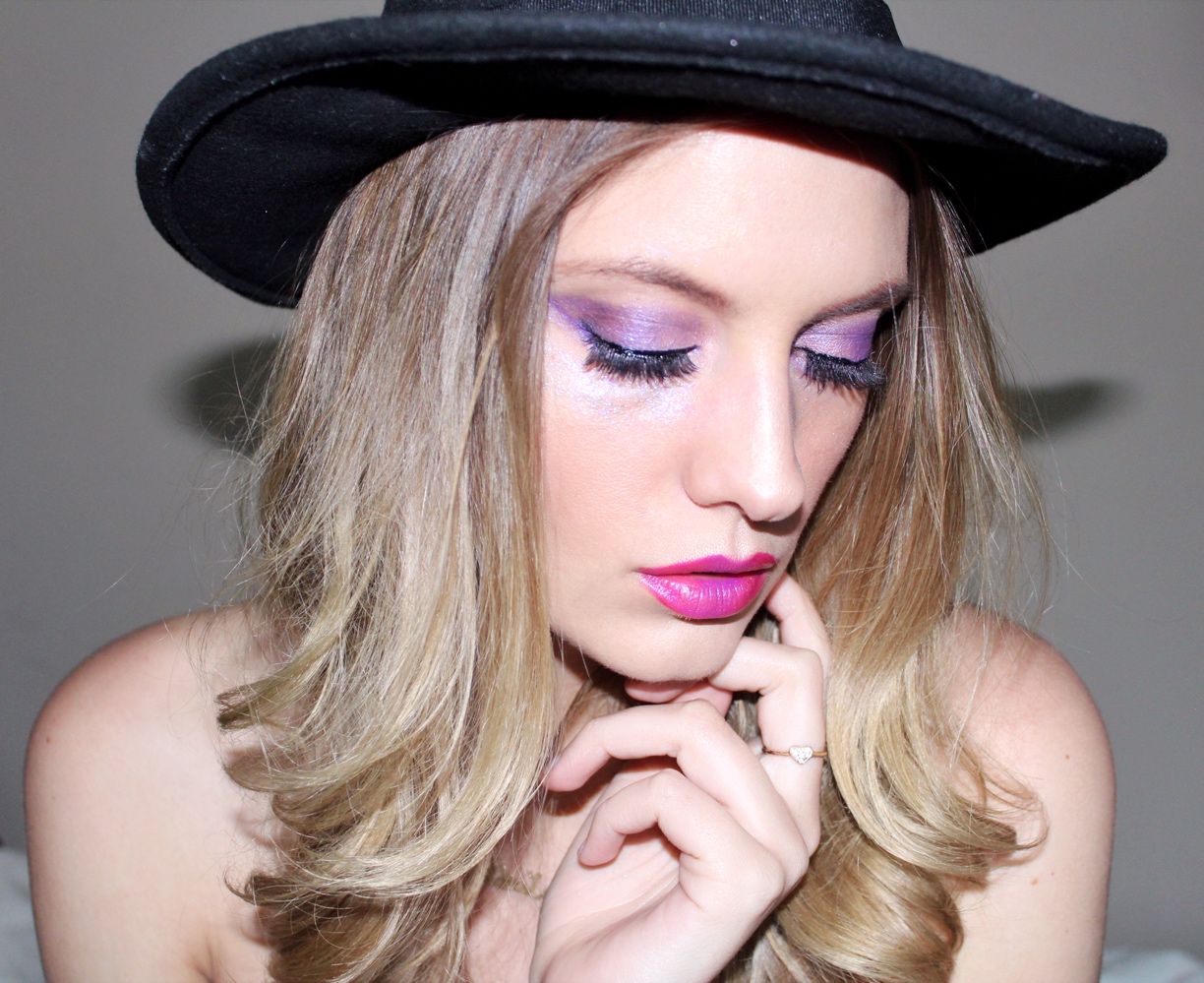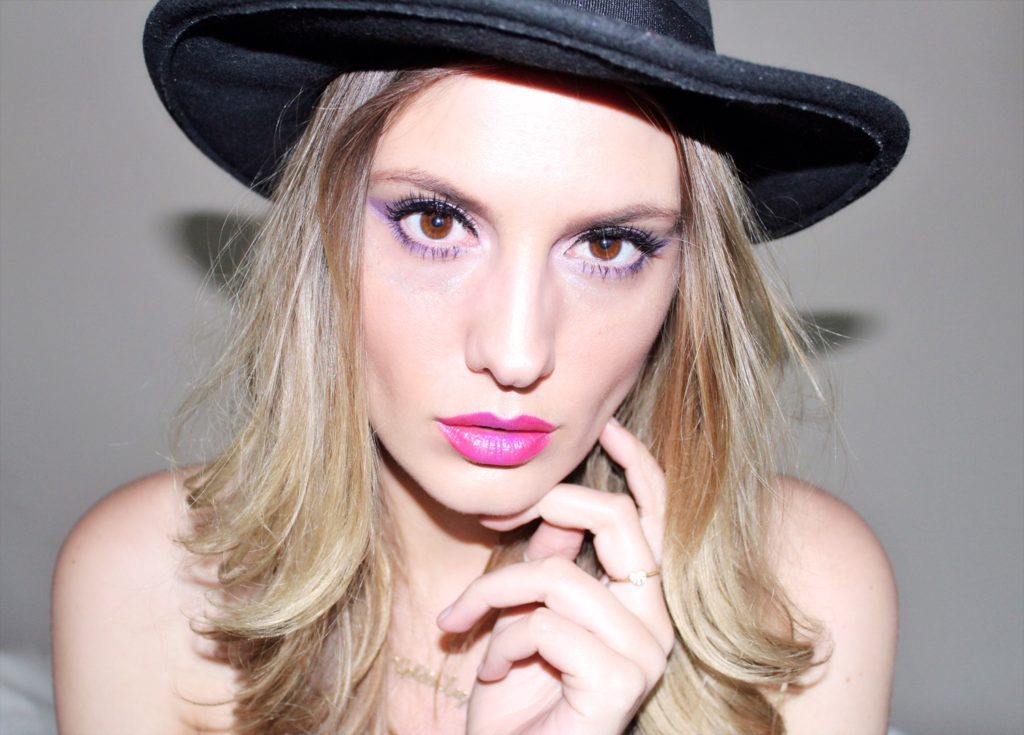 Festival season is so close…it's time to start planning your beauty looks!
In no way, shape, or form am I a beauty expert, but I do love to play sometimes! While I'm not attending Coachella, I still wanted to show off some simple makeup that would still let you stand out. Today, I went bold and bright!
Knowing I would have such a bright eye and lip color, I didn't need much for my face. I simply used my Bioxidea BB+Balm cream, Sephora brightening powder, and added a few strokes of my Elf Cosmetics blush. For the eyes, all three eye shadow colors I used are by Urban Decay. From inner corner to outer, I blended Heartless, Asphyxia, and Fishnet. I then drew a very thin line with my black Stila waterproof eyeliner marker on my upper lid. Underneath, I grabbed Asphyxia again to draw a reverse cat eye underneath my bottom lashes and added just a touch of iridescent. To top things off, I used NYX Full Throttle Lipstick in Lethal Kiss and added a dab of my favorite NYX Liquid Suede Cream in Sway – Lavender for an extra pop of color!
This makeup may seem simple and basic, but all you need to do to really glam it up is by adding lots of glitter dust or some rhinestones! My favorites are by Body Bauble….they're so beautiful!
I'd love to see some of your favorite festival makeup looks! Or if there's one you'd like me to try out and do a tutorial, I would love to! Be sure to keep your eyes peeled and check back for more festival-inspired beauty and fashion looks!
Until next time…stay golden!
xo, Goldielegs