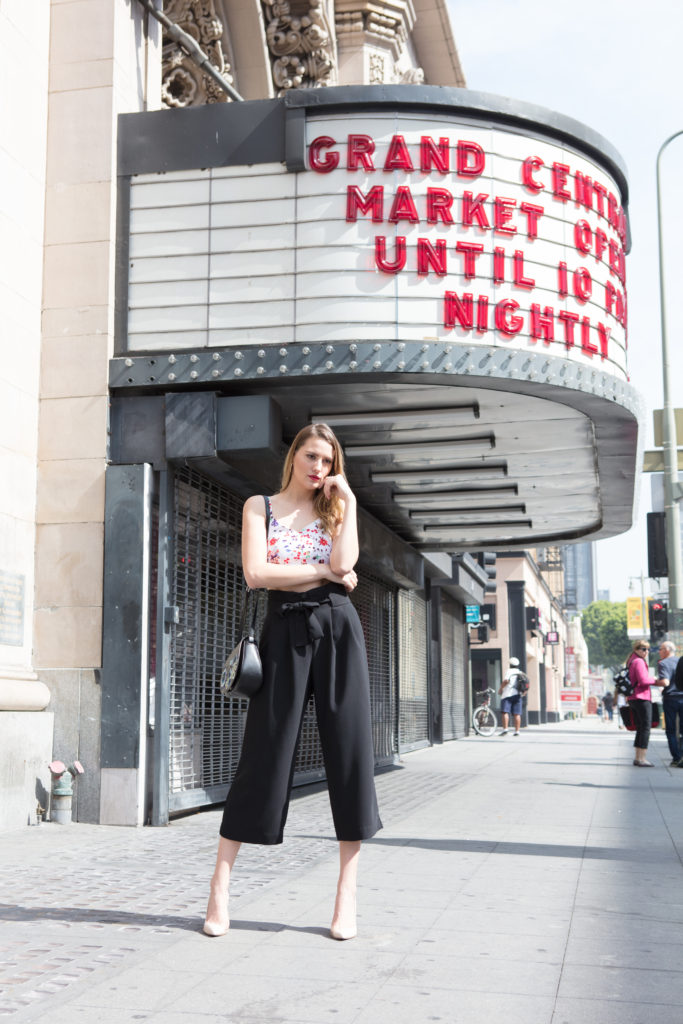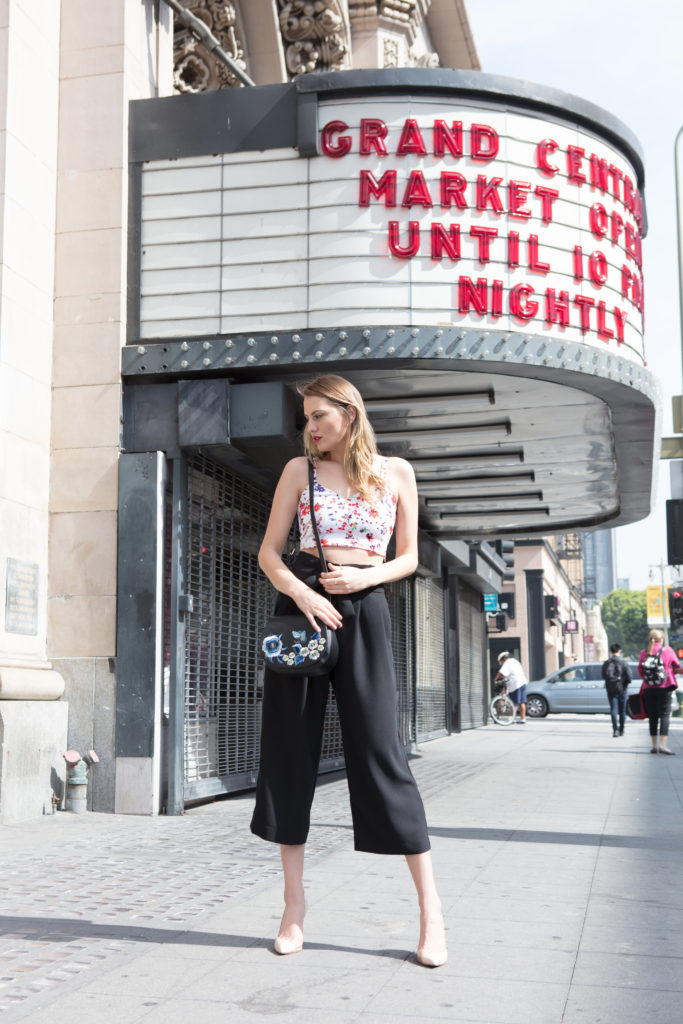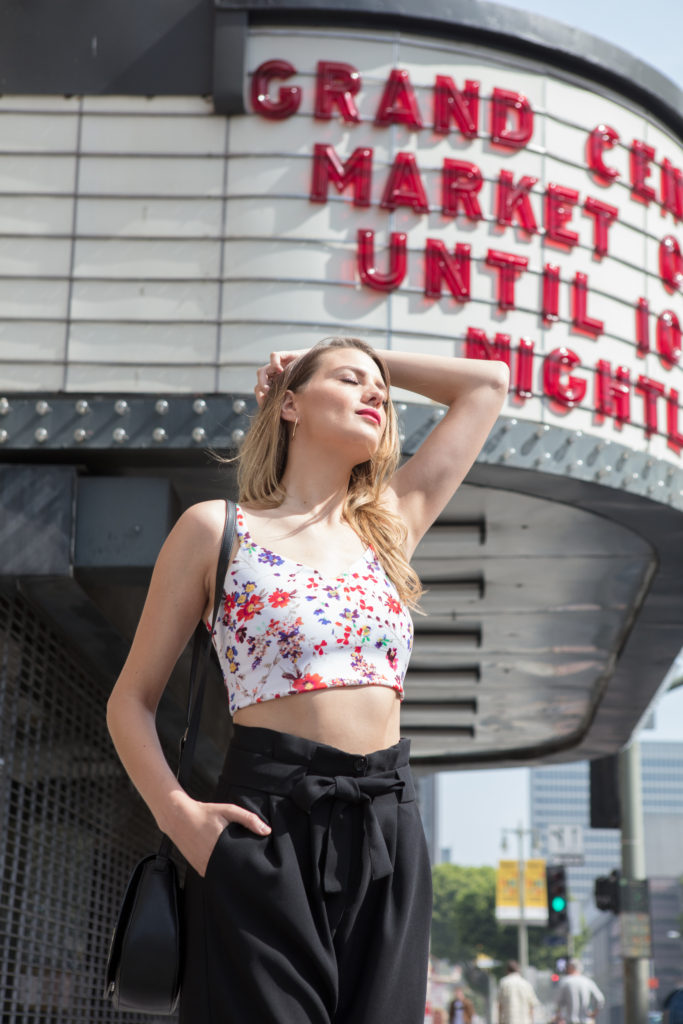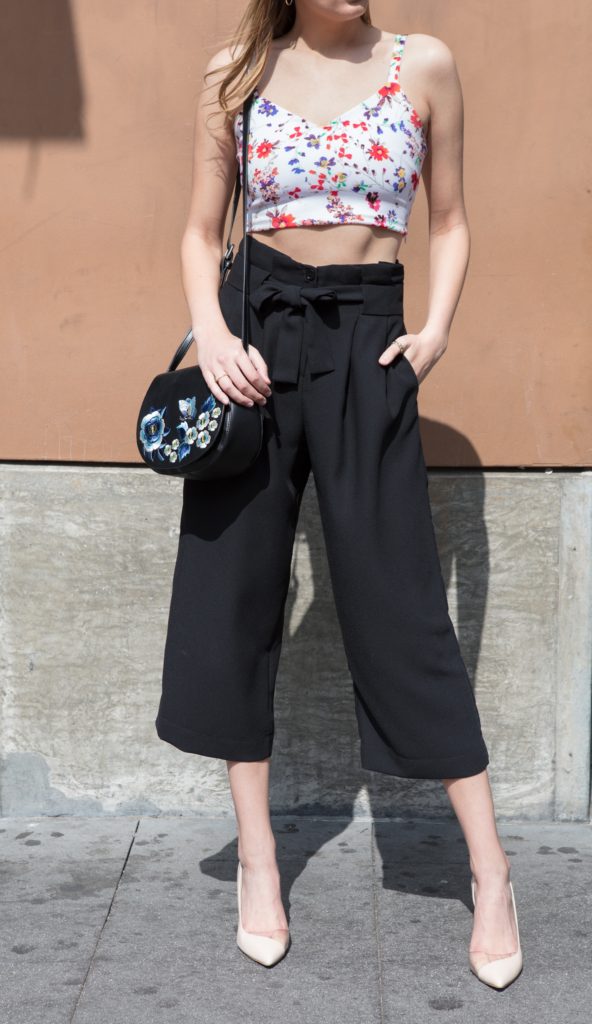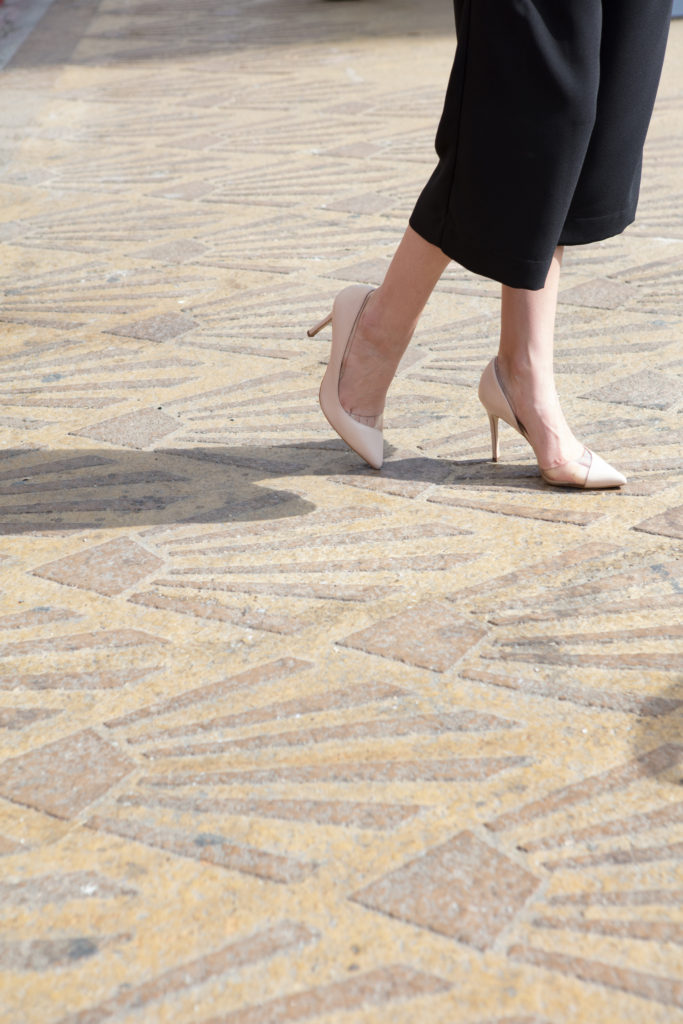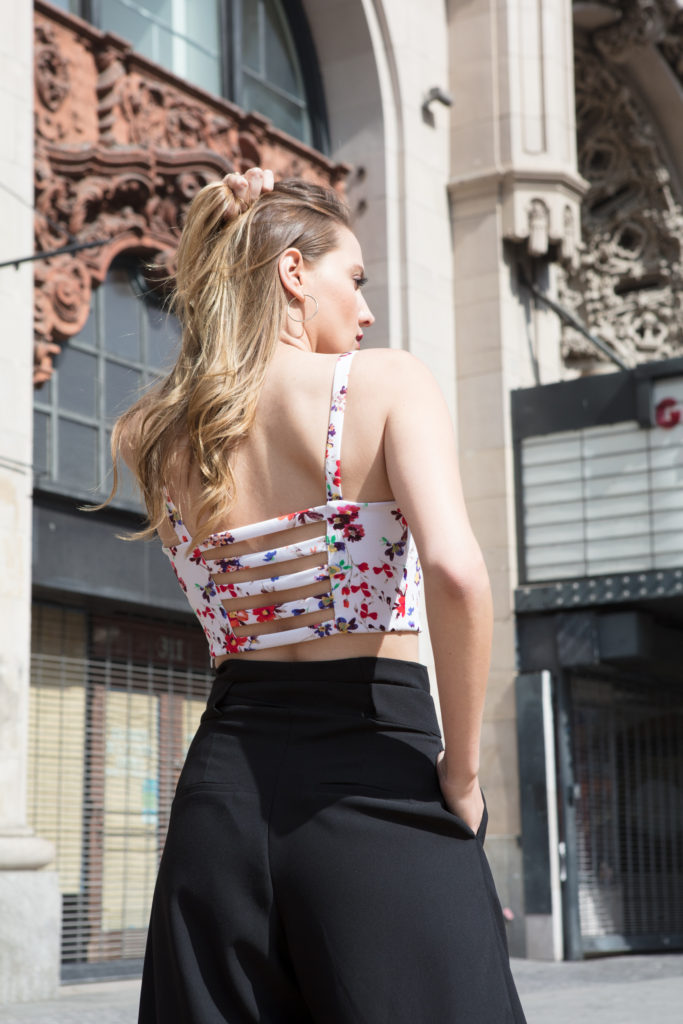 After a long week, there's only one thing left to say…TGIF!!! You did it!
Last week I was graciously invited to the Apart Show in Downtown Los Angeles for fashion week. There, a showroom full of ready to wear pieces straight from Milan Fashion Week, awaited each on of us fashion enthusiasts. Not only were were able to see everything up close and personal, but we were able to play dress up and try things on. I fell head over heels for these high waisted culottes, that I couldn't resist showing them off!
For this outfit, these culottes are quite the statement themselves, so a simple top would keep the attention where it needed to be. However, I was feeling inspired after walking through Dolce & Gabbanna a couple weeks back, and felt this printed half top from Express created a really nice daytime Spanish-influenced look. The floral print adds structure and a colorful touch, where the pants add depth and texture. I threw on my favorite pair of nude BCBG pumps and a floral French Connection bag, and called it a day! If you're looking for some inspo to add some flavor and spice things up this weekend, try out this ensemble!
To shop pieces similar to this look, check out my product list below!
Until next time…stay golden!
xo, Goldielegs