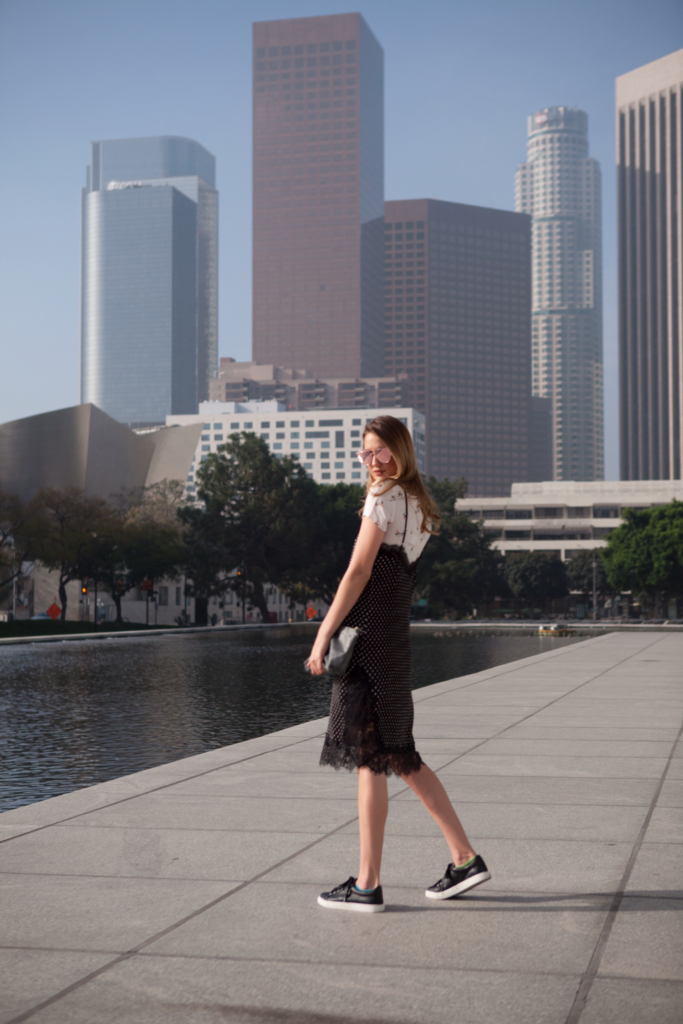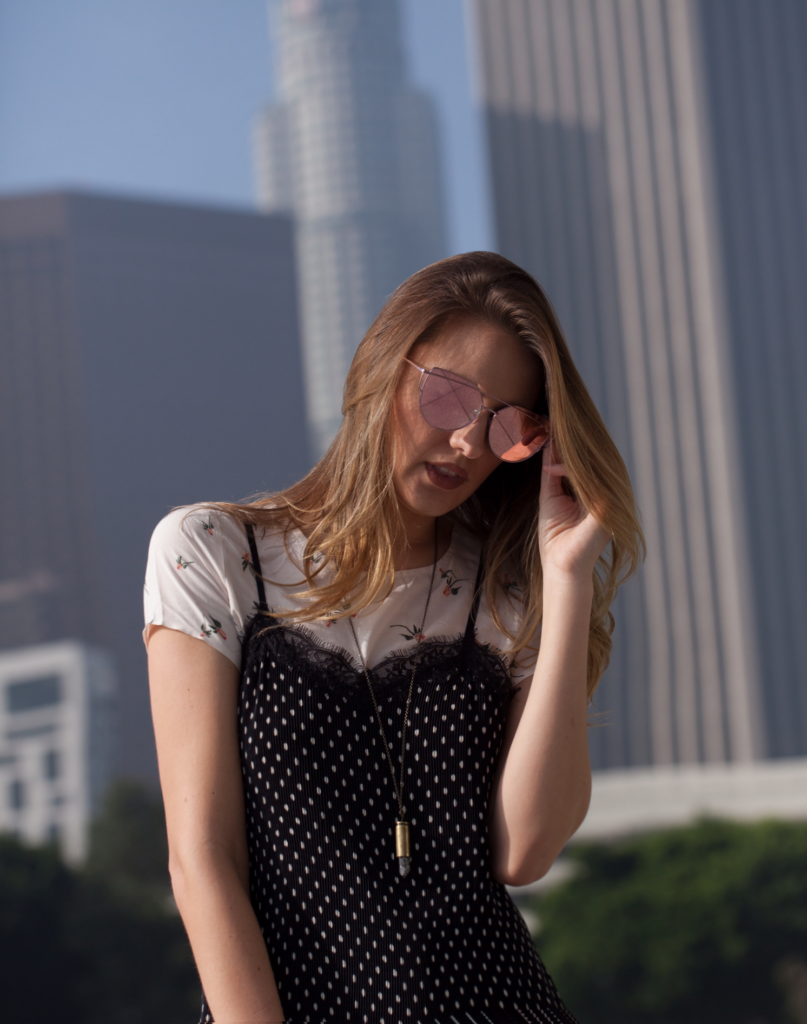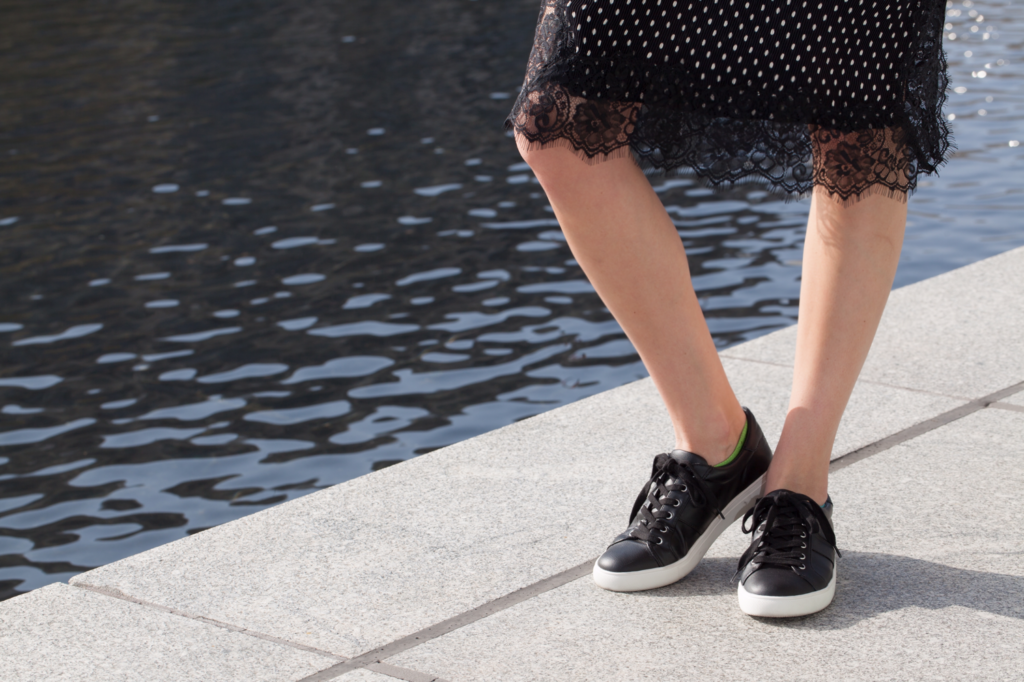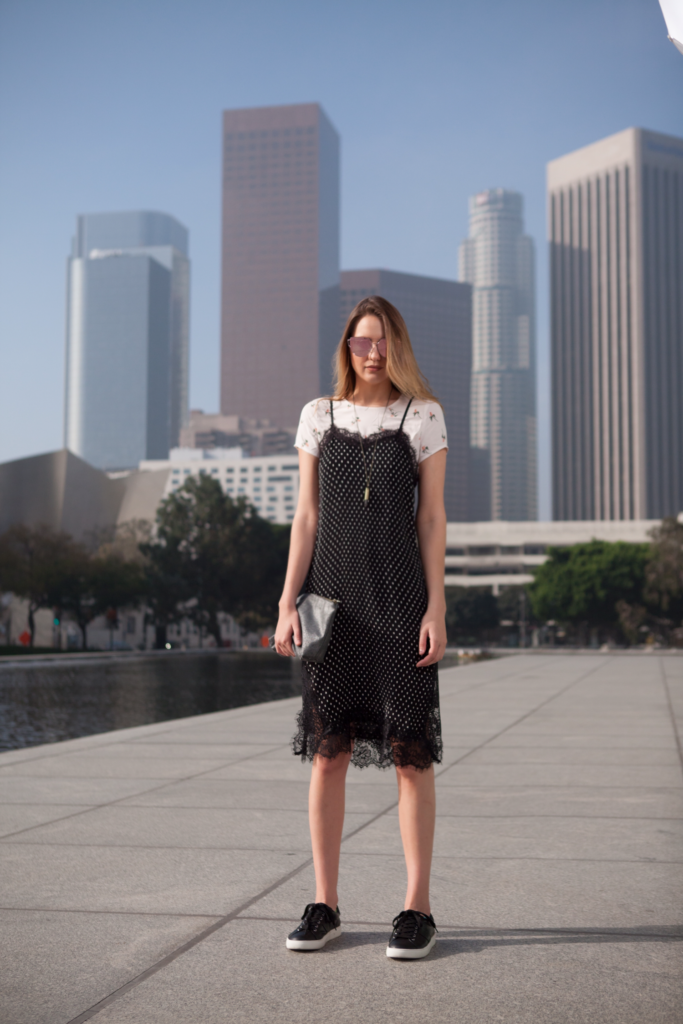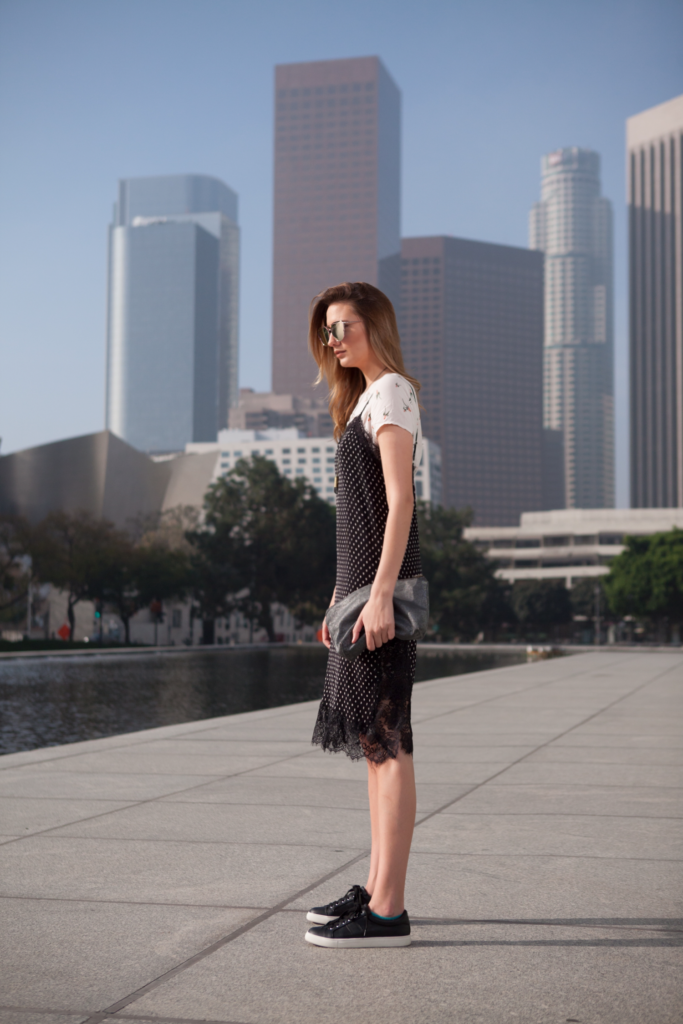 First off, can we talk about the view in this photo? This gorgeous location is literally at a water and power department…what?!
On another note, and the reason I'm writing, this weather still cant quite decide what season it wants to be. It's gone from gorgeous and sunny to grey skies and showers, which can make it a bit challenging to figure out what to wear. Well, at least for me, I know the struggle is real!
Florals and prints in general are back, and they're here to stay! That's why today, I've decided to show off this adorable multi-print, double duty Free People dress with my Steve Madden lace-up sneakers. The dress is actually two pieces, which makes it all the better. Seriously, it can be worn THREE ways!!! I'm not going to lie, that was the moment I truly fell in love with it. As a whole, it's one of those dresses that is light enough for a hot summer day, but also warm enough for a chilly day filled with rain. All you'd need to add is a cute leather jacket and you're set! I also chose to pair it with sneakers because, well, no one likes sopping wet feet from the rain. Want my look? Shop down below 🙂
Until next time…stay golden!
xo, Goldielegs