Monday doesn't always have to be so drab. To make it a bit more fun, make yourself up! I like to keep up to date with all of the different hair, makeup, and styles from each fashion week. Then instead of completely copying it, put your own spin on it! Here are some of my favorite trends from Paris Fashion Week at the moment!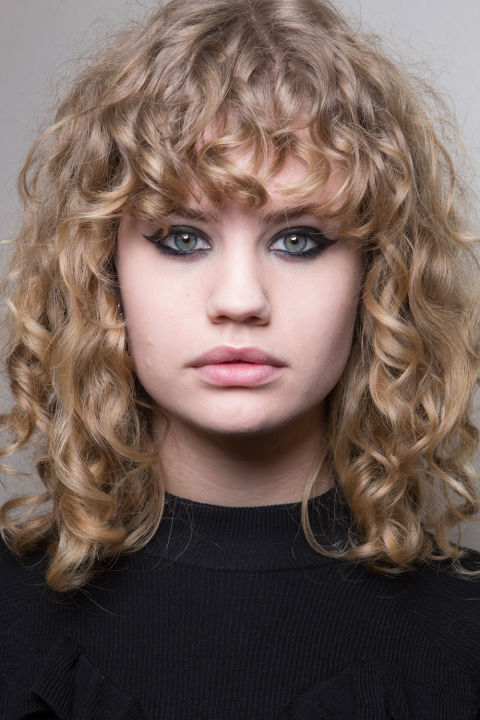 I am obsessed with the makeup from the Chloe show! This simple face and lip with a smudged liner and wing flick is the perfect way to go. Maybe you had a long weekend and your eyes are showing it. Not only will this makeup hide it, but it will also give you that cool girl, rocker-chic look that we all strive for!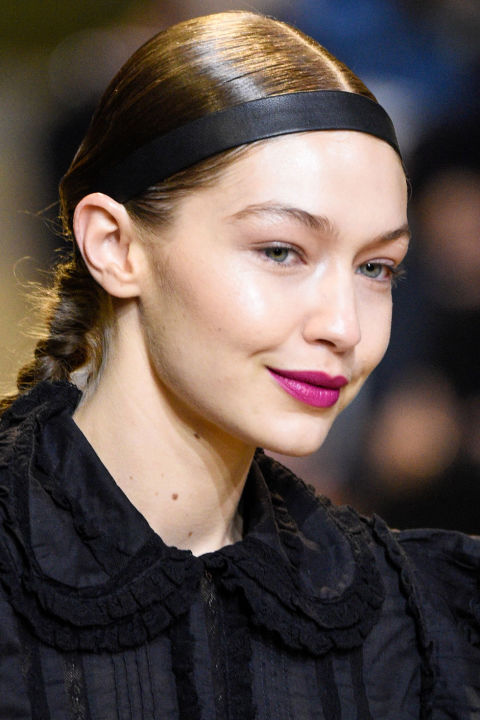 Can we talk about this uber perfect, easy-breezy beauty look from H&M?! It's yet another simple way to brighten your Monday just by adding a pop color. Keeping a fresh face and adding a splash of fuchsia like the makeup from the H&M show is the easiest way to go! Not to mention, it's subtle enough for the office too!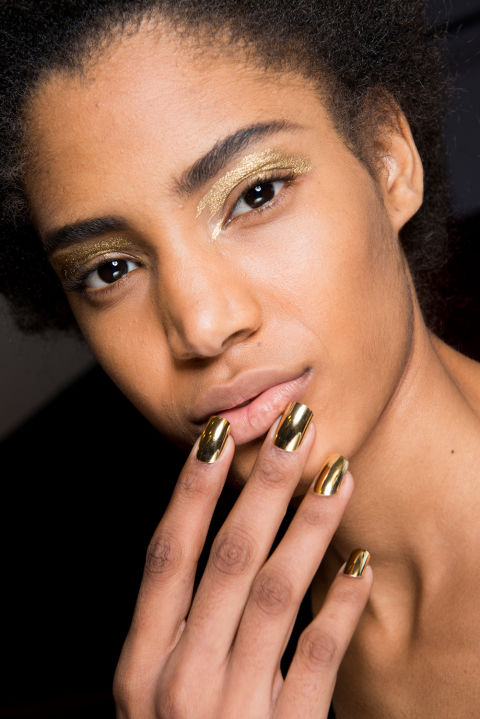 If you didn't know how much I love gold already, well, now you do! This gold metallic painted eye color is beyond gorgeous, and I can't wait to try it out! I'm also sensing a pattern with my new makeup trends…bare face with a hint of something special. Seriously though, Alexis Mabille nailed it with all of that golden glory!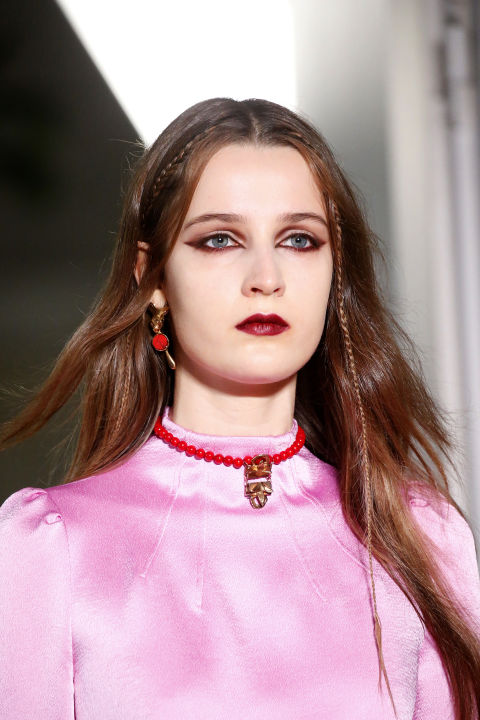 With all this romanticism, who else could this be, but Valentino? This monochromatic makeup is everything! From the burgundy lip to the burgundy reverse cateye, this look is so sensual. While I personally have a tough time wearing burgundy on my lids, you can bet I will be searching high and low for my perfect shade to attempt this stunning look!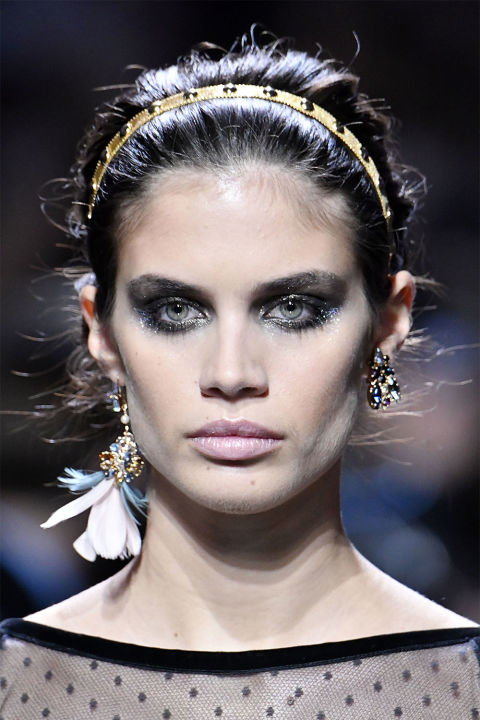 Hello glitter babe! I am absolutely loving this smokey eye with glitter. It was worn for the Elie Saab show, and it while it is an over the top look, it was a perfect fit. What I really love is that makeup artist, Tom Pecheux, made sure it wasn't compared to a night out look, but an edgier romantic look. It's feminine and delicate with some toughness.
While there were many, many other beauty looks that I adored, these for a few of my favorites! Have you been watching or following along with any of the shows? If so, I'd love to hear what your thoughts have been and what some of your favorites are! Leave me a comment below!
Until next time…stay golden!
xo, Goldielegs