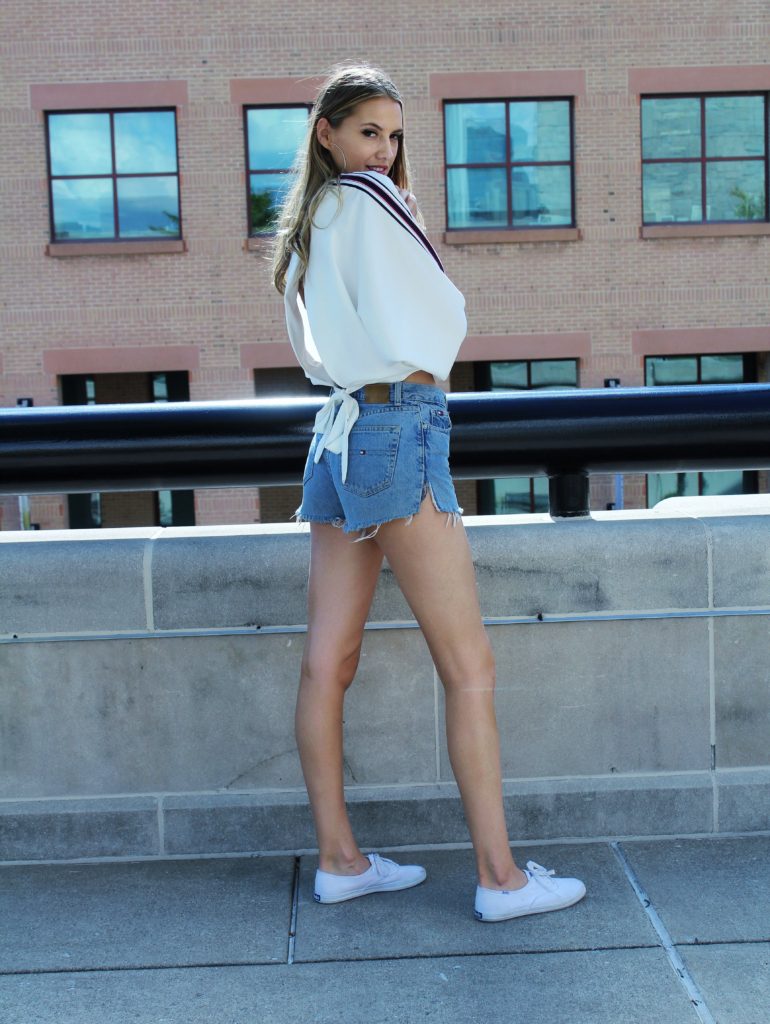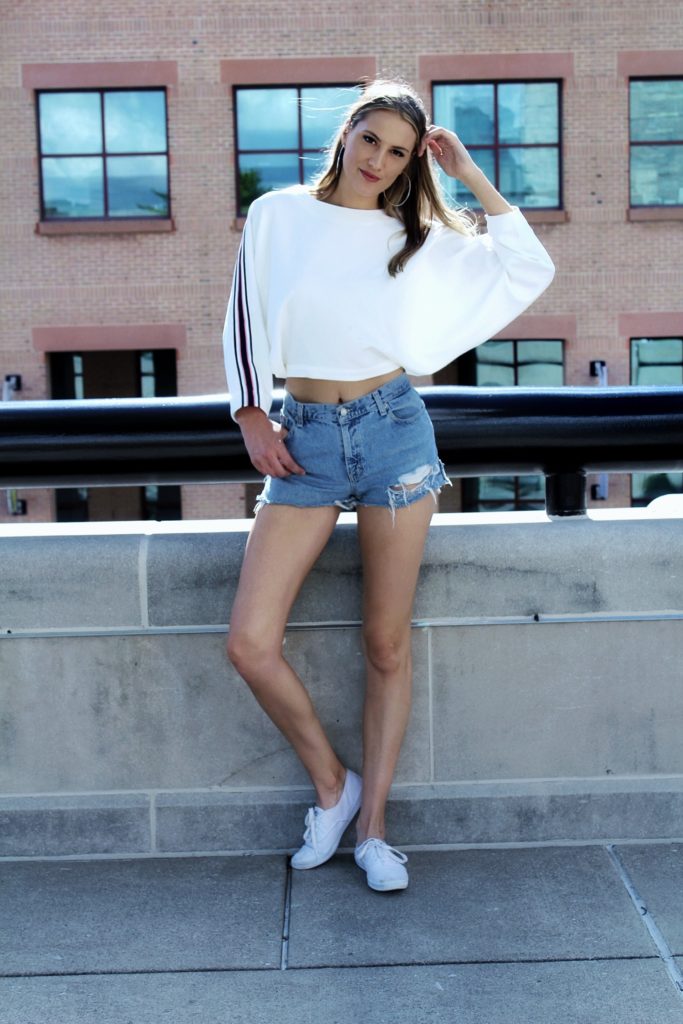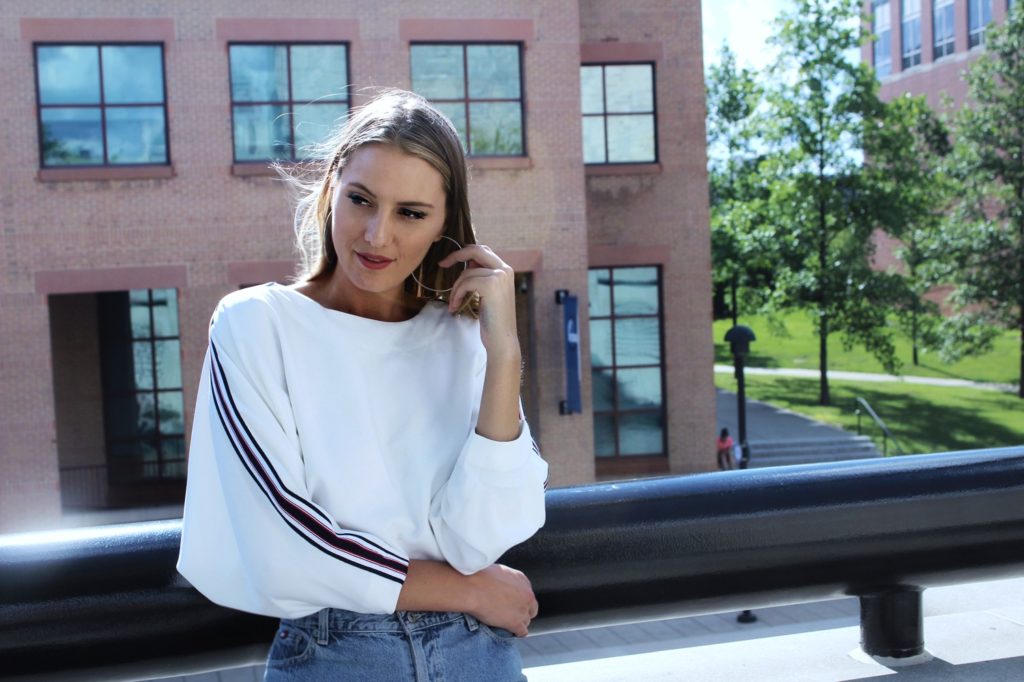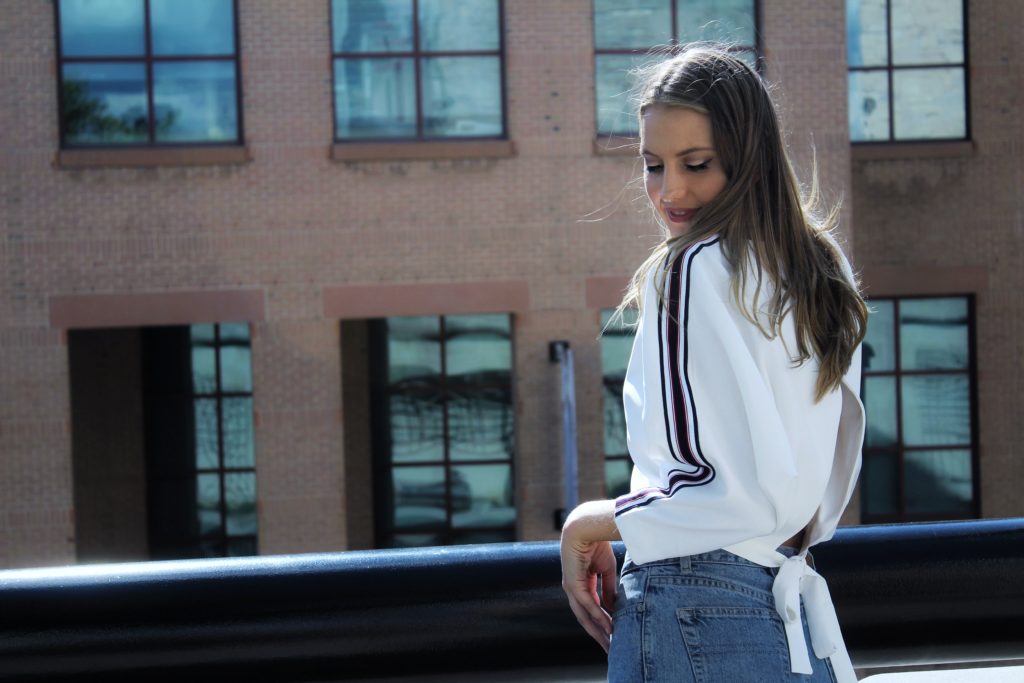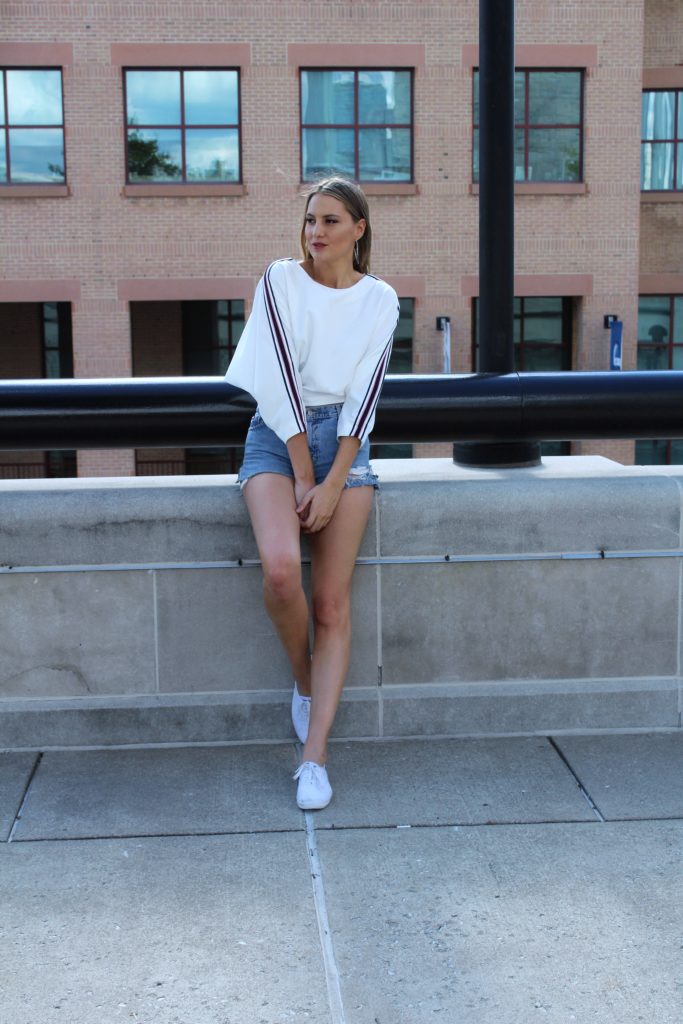 Hi lovelies! I hope you all had a wonderful 4th of July with friends and family!
I was lucky enough to take off early for a six-day vacation, so I flew home to visit my family in Indiana. After taking a red-eye and landing at 5:30am, I was beyond exhausted, but that wasn't going to stop me! Just on day one, I got my hair done (yay for being blonde again!), ran a few errands with mom, then we went up north and I got to see and hang out with my adorable nephew, Kaden! I know everyone says it, but seriously, he is the cutest little ham ever!
The next day, I met up with my friend and fellow blogger, Jenn Wolf. If you remember my post from when I moved to California, you'll know she did the road trip cross-country with me! Anyway, we, of course, decided we should take the day to shoot! To keep my fourth of July spirit going, I threw on my favorite vintage Tommy Hilfiger shorts (which were actually pants that I hacked up), a pair of classic Keds, and topped it off with my new, super cute Open Back Crop Top from Blush and Stone. Let's be real, this top is the focal point of this outfit!
If you like this top, you'll love everything else that Blush and Stone has! This Texas boutique truly carries some of the cutest pieces, and it's all really affordable. To sweeten the deal though, you can use my discount code for 25% off! Just type in LAURA25 at the end of your order 🙂
Below, I've listed some other 'tie tops' I love also!
Until next time, I hope you all have a happy short work week! And as always…stay golden!
xo, Goldielegs