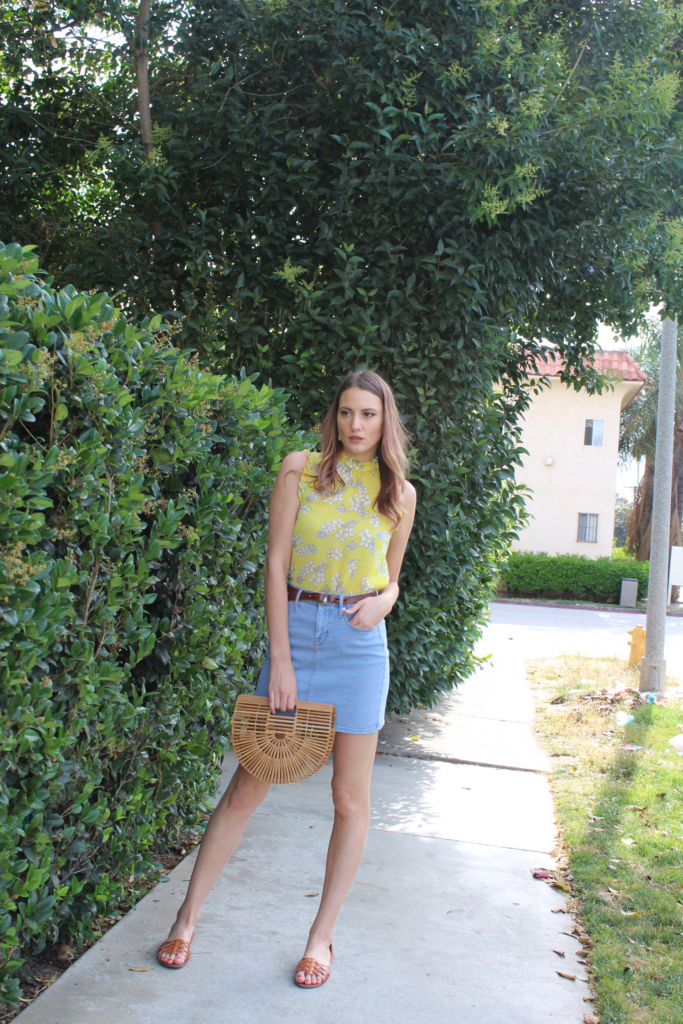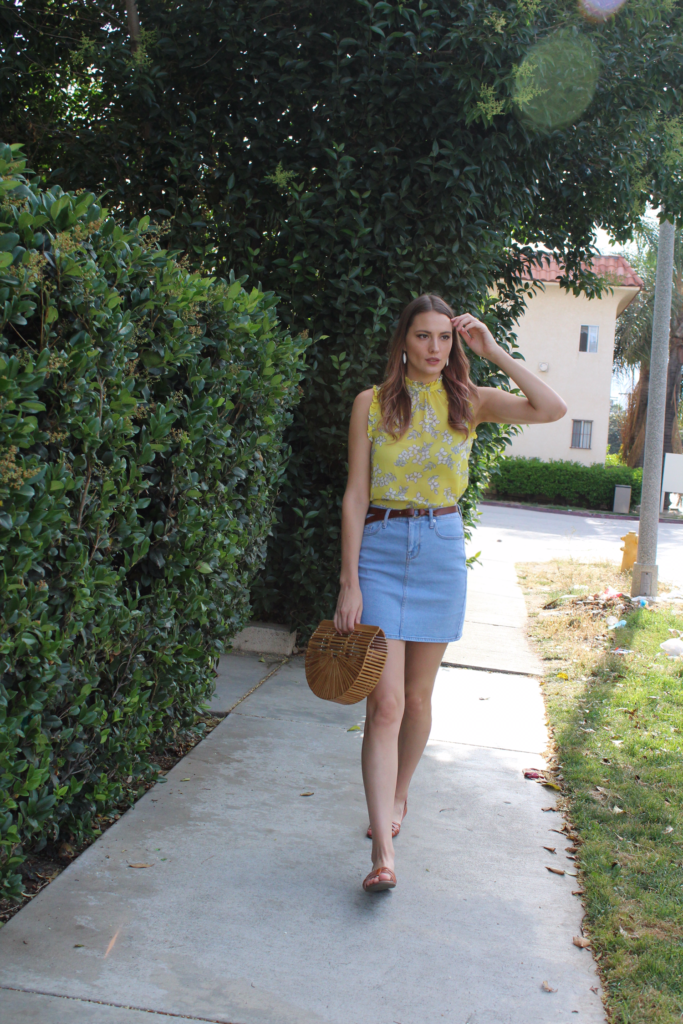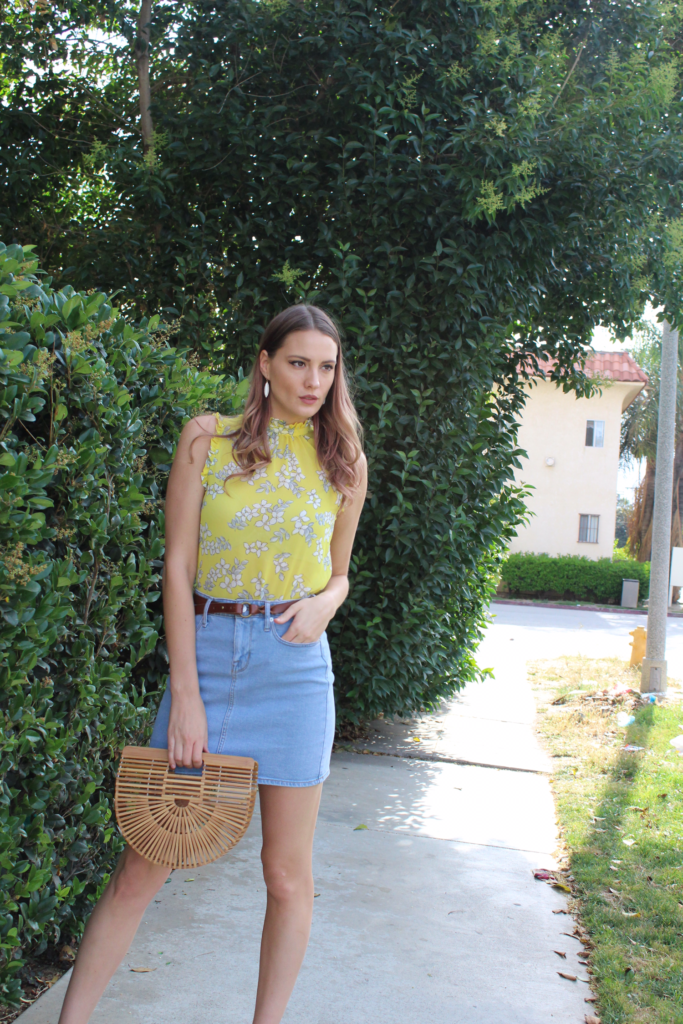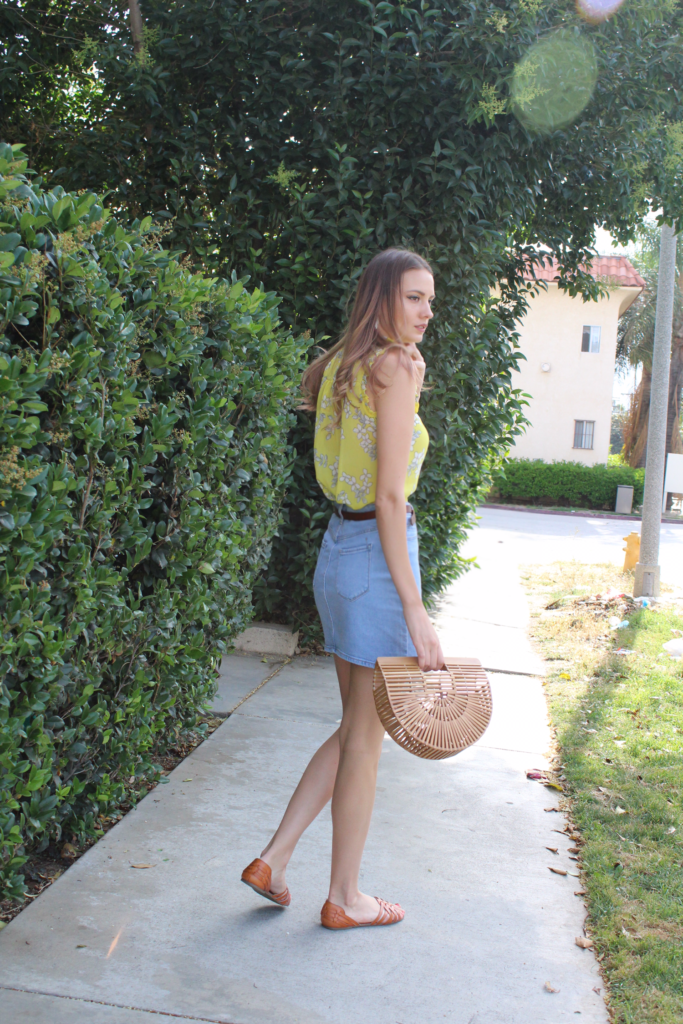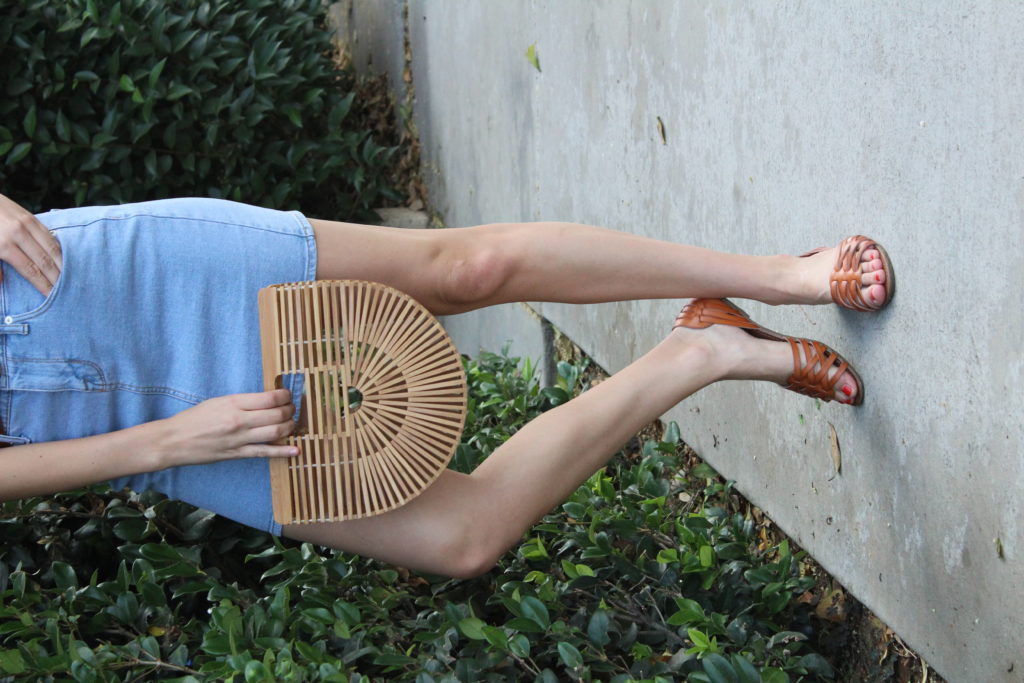 Happy Friday, everyone! So excited it's finally the weekend…time to put work aside, and get out for some fun!
If you saw my last post, you'd know I took on the challenge to find some of the current top trends by shopping ONLY at Target. Now, I did give myself a little bit of flexibility with accessories because they were items I already owned. The single piece I had already possessed prior to my shoot is the new love of my life in bag form. Friends, I'd like to introduce you to Gaia's Ark by Cult Gaia! This bag is absolutely perfect for Spring and Summer because you can take it literally anywhere. Dress it up, dress it down, or even take it to the beach.
For today's look, I was heading out to lunch with a friend and it was beyond hot outside. I wanted to stay cool, but still dress casually chic. So I went with my Mossimo Denim Skirt, a yellow floral WhoWhatWear sleeveless blouse, a pair of strappy Mossimo Huarache sandals, and this cute brown twisted Merona belt. And guess what? All four items were only $71!!! Can't ask for much of a better deal than that! The bag itself is $125, although I got mine for over half the price at their sample sale 🙂
So head over to Target and stock up on some new essentials to beat this heat! And with summer being all about wicker, braided, and bamboo bags, check out some of my favorites below!
Until next time…stay golden!
xo, Goldielegs