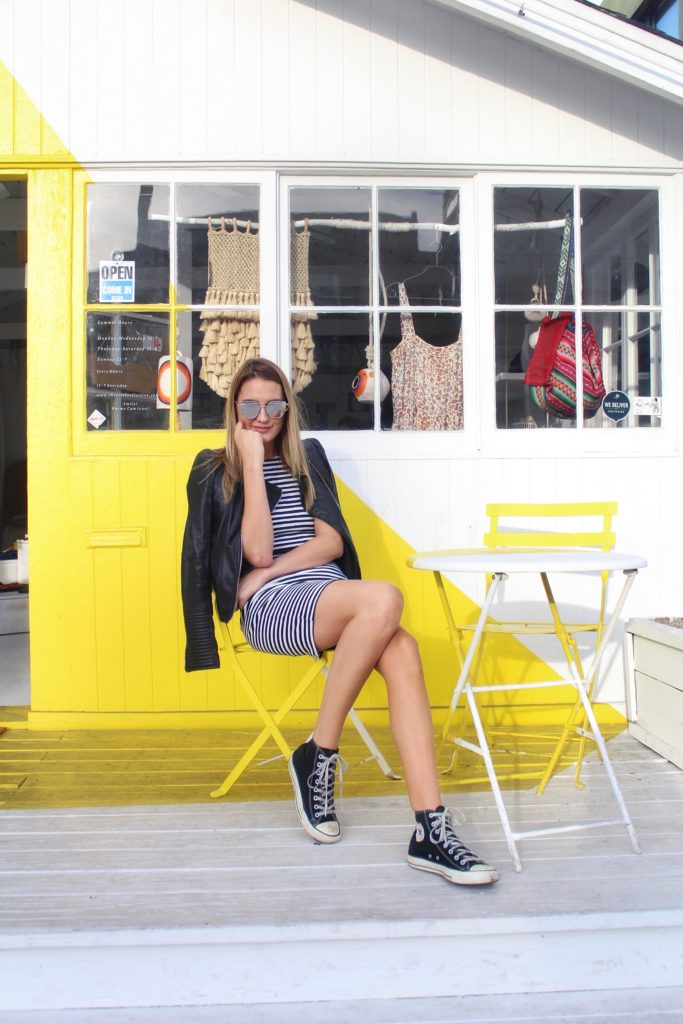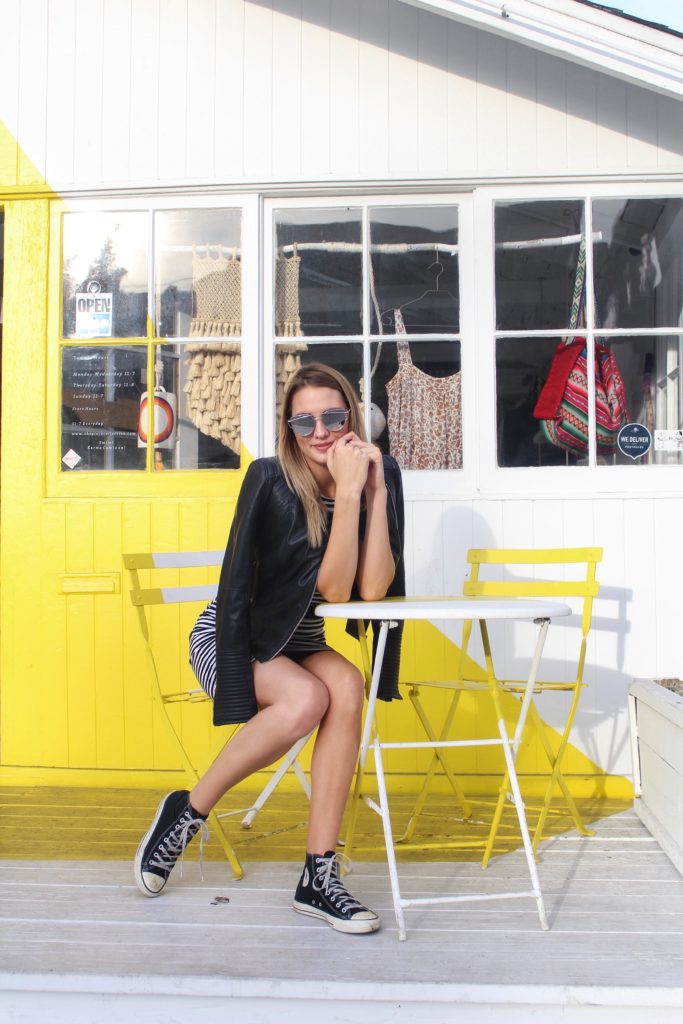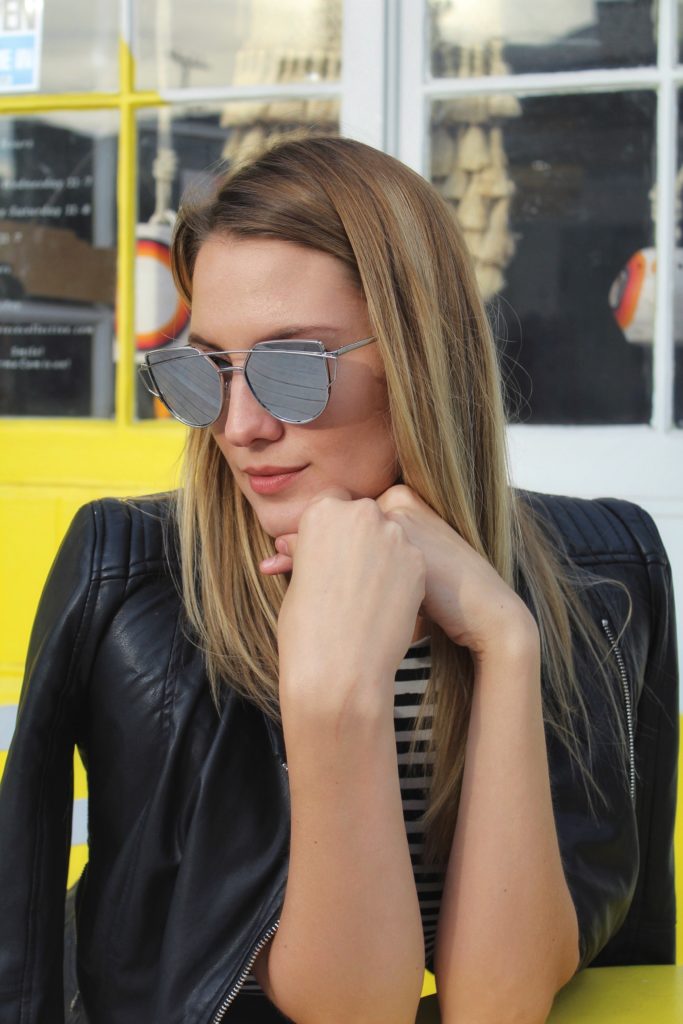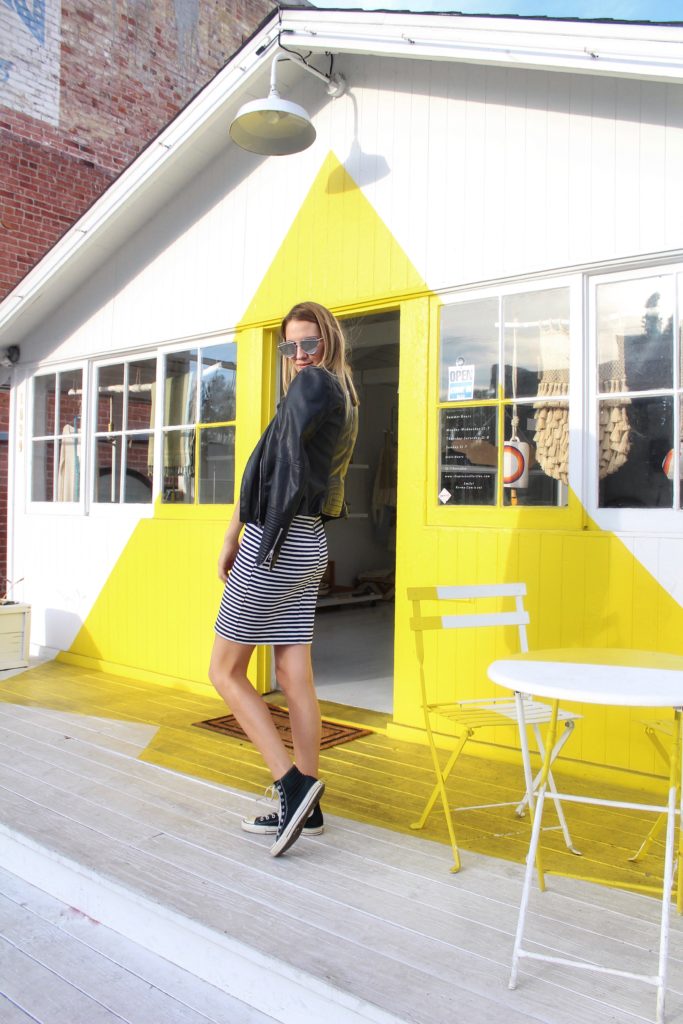 Winter is coming…well, almost.
Very rarely do I go after anything that's horizontally striped. However, this H&M dress was the perfect body hugging dress that showed out just the right curves. It's one of those dresses that can be worn in several different ways too. Want to wear it to work? Wear this number with a blazer and a nice pair of black pumps. Are you going to be on your feet for a long time? Throw on a pair of black flats and a warm, comfy cardigan. Or if you want to dress it down and go as casual as possible like me, toss on your favorite leather jacket and your favorite sneakers. The high-tops give it an extra little edge, but any sneaker will look adorable with it! I did have to try on several kinds before I chose the Converse, you know…trust me, they ALL look cute!
This California weather really is doing wonders for me…and my wardrobe! I love that I can still wear my Spring and Summer clothing when it's almost Winter. What I want to know is what is your favorite 'almost Winter' outfit? You know, that one that says it's too cold to wear this alone, but I'm not ready to fully cover up yet? Leave me a comment below with your 'almost Winter' look!
Until next time…stay golden!
xo, Goldielegs