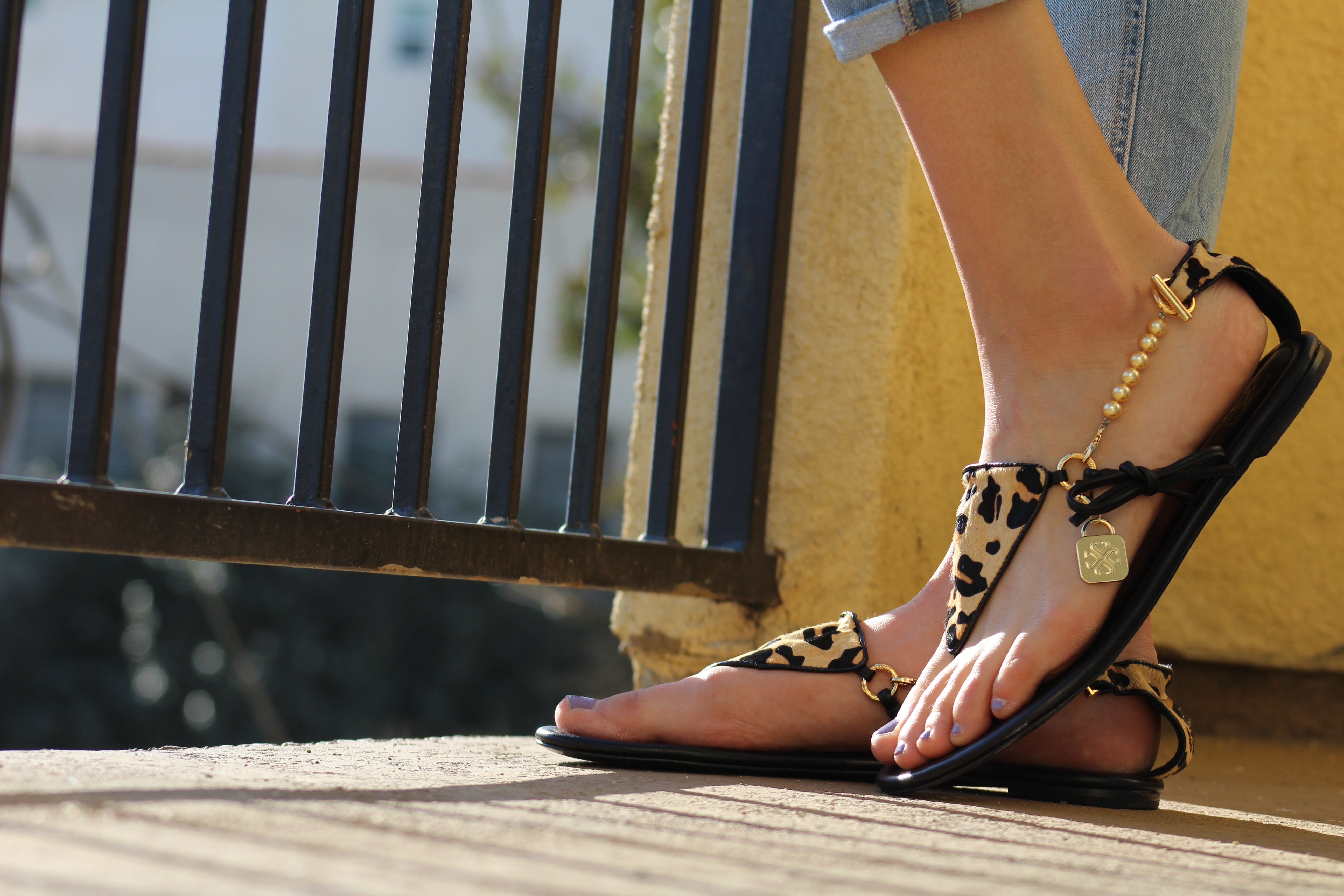 Luxury, elegant, affordable…I'm talking shoes, bags, jewelry, and eyewear people. Yes, it does exist! Where you may be wondering? You can find these gems at Luxtrada.
While attending StyleCon in Orange County a few weeks back, I was fortunate enough to be gifted a pair of these beautiful sandals. If you know me at all, you know I love leopard print, so these captured my heart immediately! Made with quality leather and calf hair, the Cici Safari Bikini Sandal is accessorized with gold plated rings, gold plated pendants, and best of all a pearl Swarovski chain. How could you not fall in love? He was inspired by women matching their jewelry to their bikinis, and wanted to design a bikini for your feet. That is where 'bikinibility" was created!
The 'L' in Luxtrada has been curved into an open heart and four of them together make up a cloverleaf, which is exactly what the brand stands for. It is a representation of love, faith, hope, and luck. These are becoming my favorite sandals more and more! With Christmas coming up, these would make an excellent present! What woman doesn't want to feel and look luxurious and elegant?
Until next time…stay golden!
xo, Goldielegs