TGIF everyone!! I don't know about you, but even with this shortened week, it still felt longer than ever. I am so ready for the breather.
I am thoroughly enjoying myself back in LA, because who doesn't love living in the sunshine and being able to hit the beach virtually any day of the year?! However, to say I'm not missing my hometown and family would be a complete lie. And surprisingly enough, I actually miss the cold weather too! There's something about the cold that makes staying at home all cozied up with a hot tottie way better. Also, being able to wear winter attire/bundling up in puffer jackets without overheating even a little is nice. So, since I'm feeling a bit nostalgic, today I'm doing a mini flashback from when I was home in Indiana and finally ENJOYED the cold! I've also linked what I'm wearing below the images, should you decide to do a little shopping 🙂
That's all for today – short and sweet!
Until next time…stay golden!
xx, Goldielegs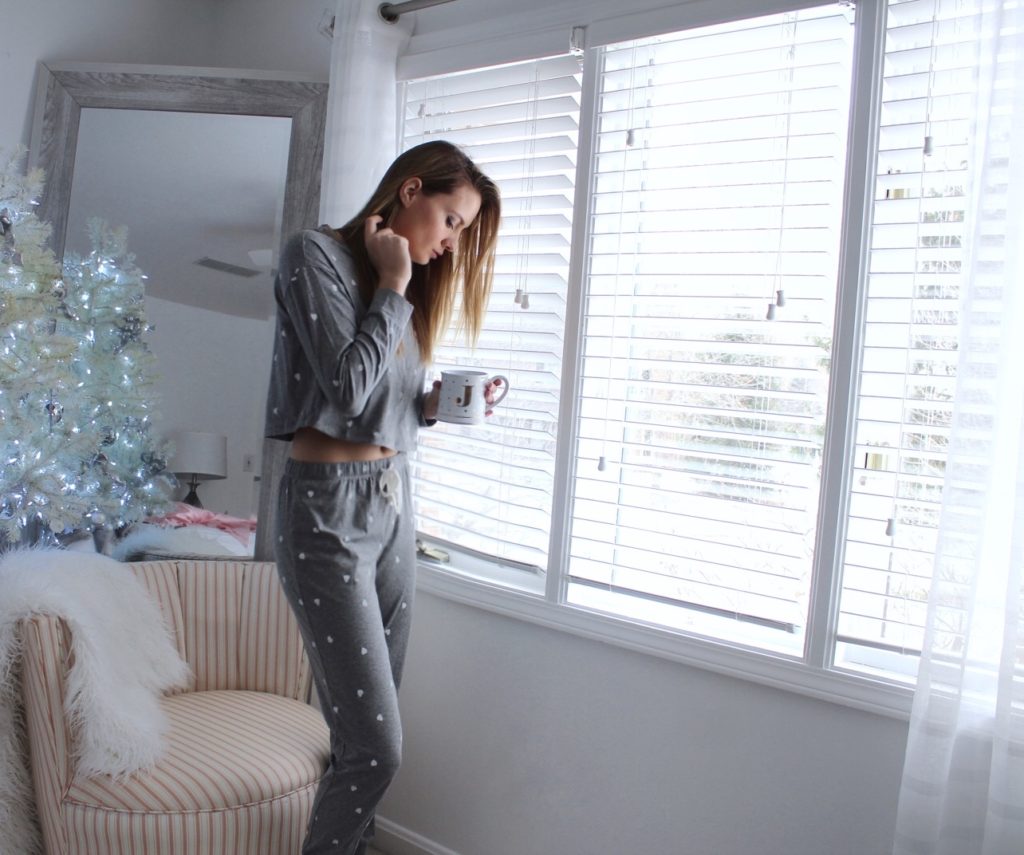 Top: GARAGE, Pant: GARAGE, Socks (not shown): GARAGE, Throw: Pottery Barn, Mug: William Sonoma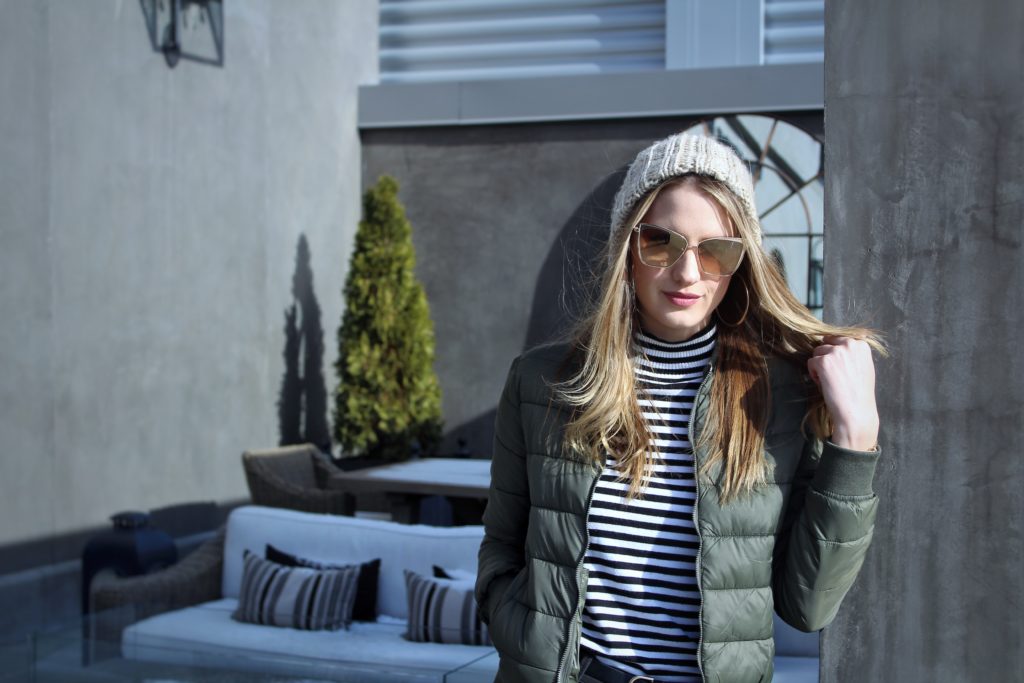 Puffer Jacket: GARAGE, Turtleneck: Calvin Klein, Beanie: ASOS, Sunnies: DIFF Eyewear