I'm switching things up today from fashion to cooking light! I was seriously craving pizza, but didn't want anything too heavy. I've been wanting to try a cauliflower crust for a while, so I took on the added challenge to making one. Surprisingly, it was super easy, done in no time, and I had to hold myself back from eating all of it (that's how good it was)!
First things first, you'll need your INGREDIENTS:
For the cauliflower crust
1 small head of cauliflower, florets removed
¼ cup grated Parmesan cheese
¼ cup shredded part-skim mozzarella cheese
½ teaspoon dried oregano
½ teaspoon dried basil
½ teaspoon garlic powder
¼ teaspoon crushed red pepper
¼ teaspoon salt
1 egg
For the topping
3 teaspoons olive oil, divided
½ small red bell pepper, sliced
1/3 cup broccoli florets
¼ small red onion, sliced
1/3 cup baby bella mushrooms, sliced
¼ cup pizza sauce of your choice
½ cup shredded mozzarella cheese (or any cheese – vegan or not – of your choice)
1 ounce goat cheese, crumbled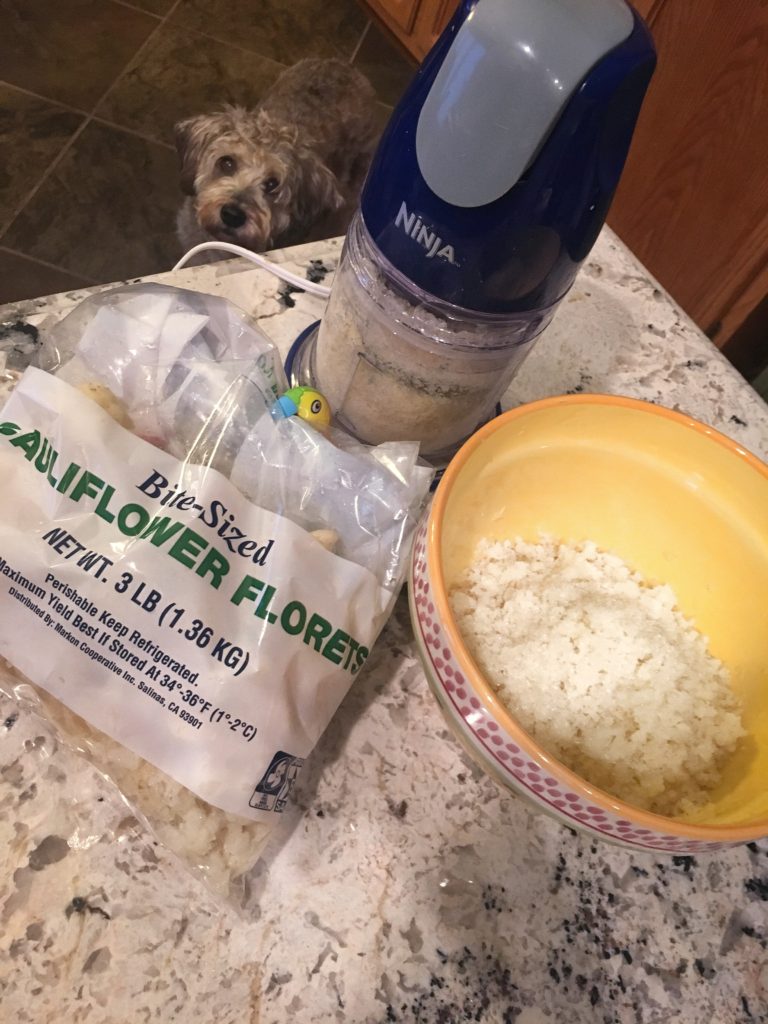 – Place a baking sheet in the oven and pre-heat to 450 degrees
– On a cutting board, place a piece of parchment sprayed with non-stick cooking oil. Remove the florets from your head of cauliflower and place in a food processor. Pulse until the cauliflower has the texture of sand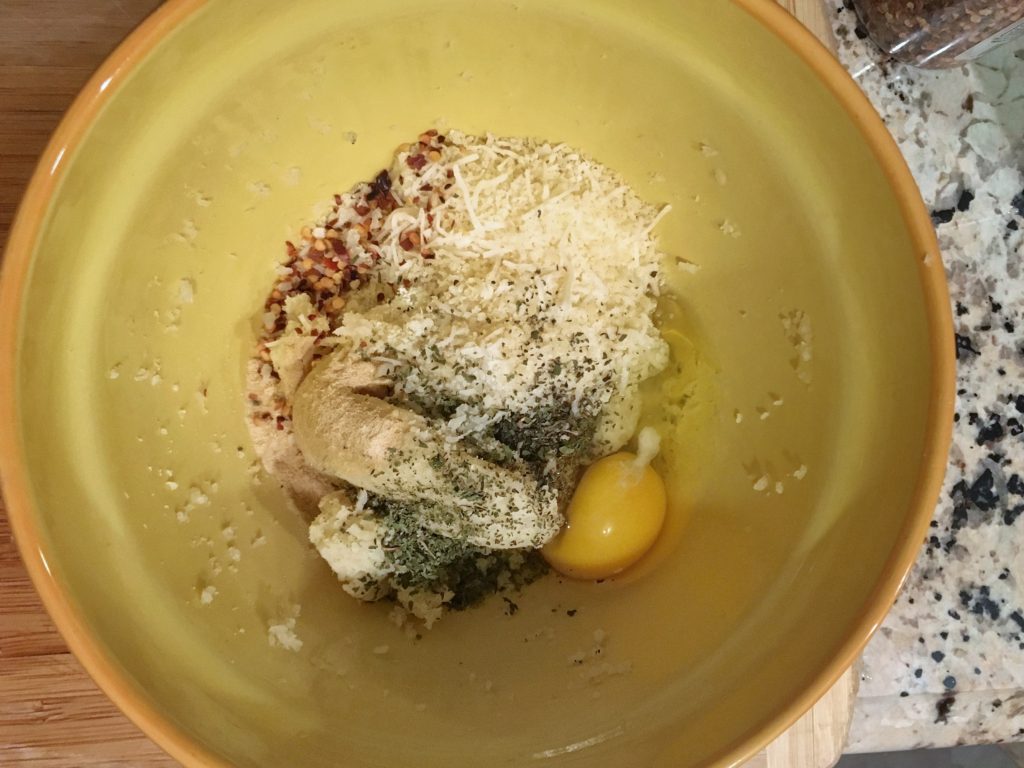 – Transfer to a bowl and microwave for 4 minutes (covered). Let your cauliflower cool completely
– Place the cauliflower in a towel and wring it tightly – remove as much moisture as possible
– Add cauliflower pulp into a mixing bowl and add the cheeses, spices, and the egg. Mix well until combined (I recommend using your hands)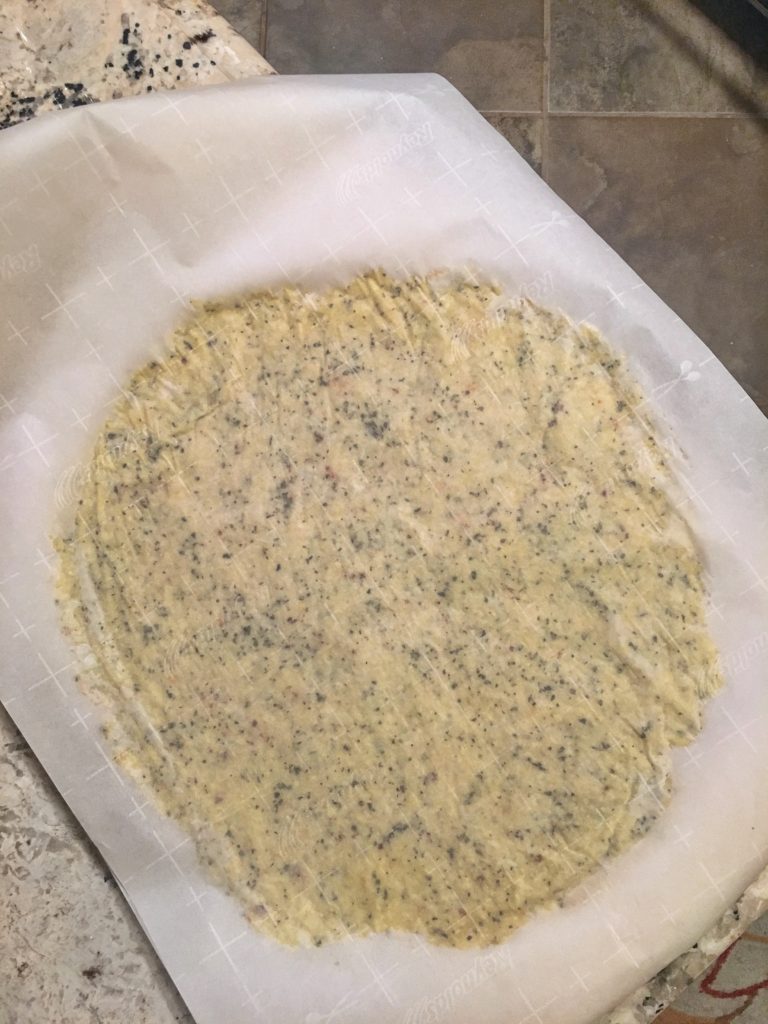 – Form dough into a ball and place on parchment-lined cutting board
– Place a second piece of sprayed parchment on top of the dough ball and roll it out into a circle
– Remove parchment and briefly set your crust aside while you prepare your vegetables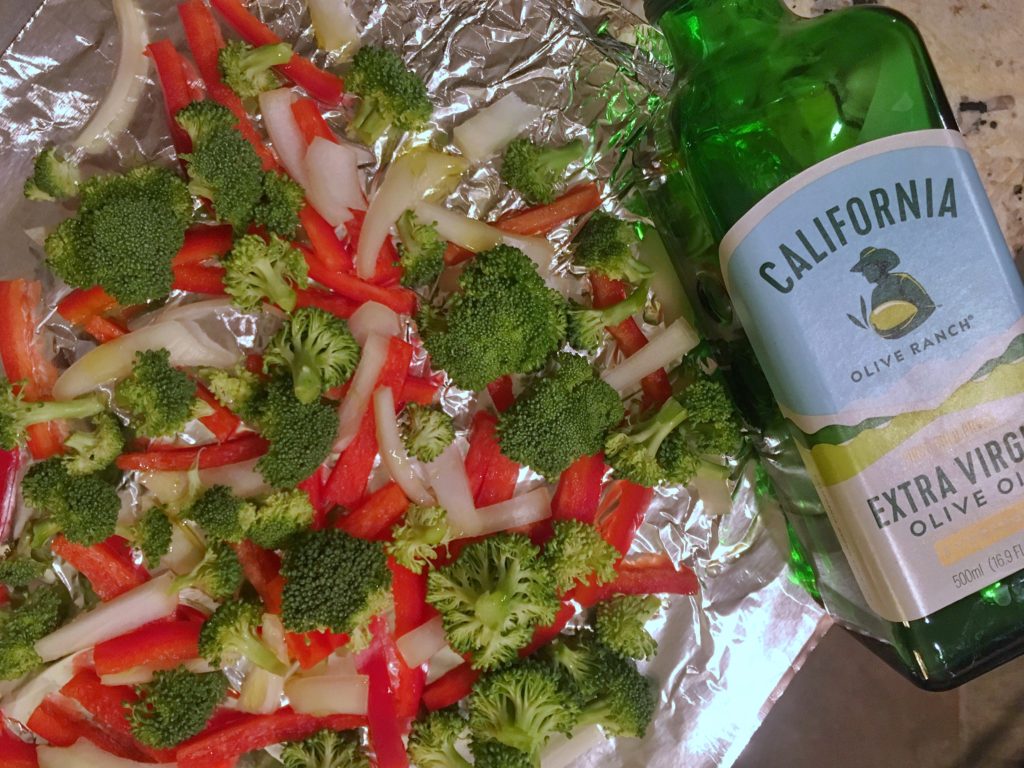 – Place the broccoli, bell peppers and onions on a foil lined baking sheet – drizzle with 2 tablespoons olive oil and sprinkle with salt
– Carefully transfer your dough to the baking sheet
– Place your vegetables in the oven along with your dough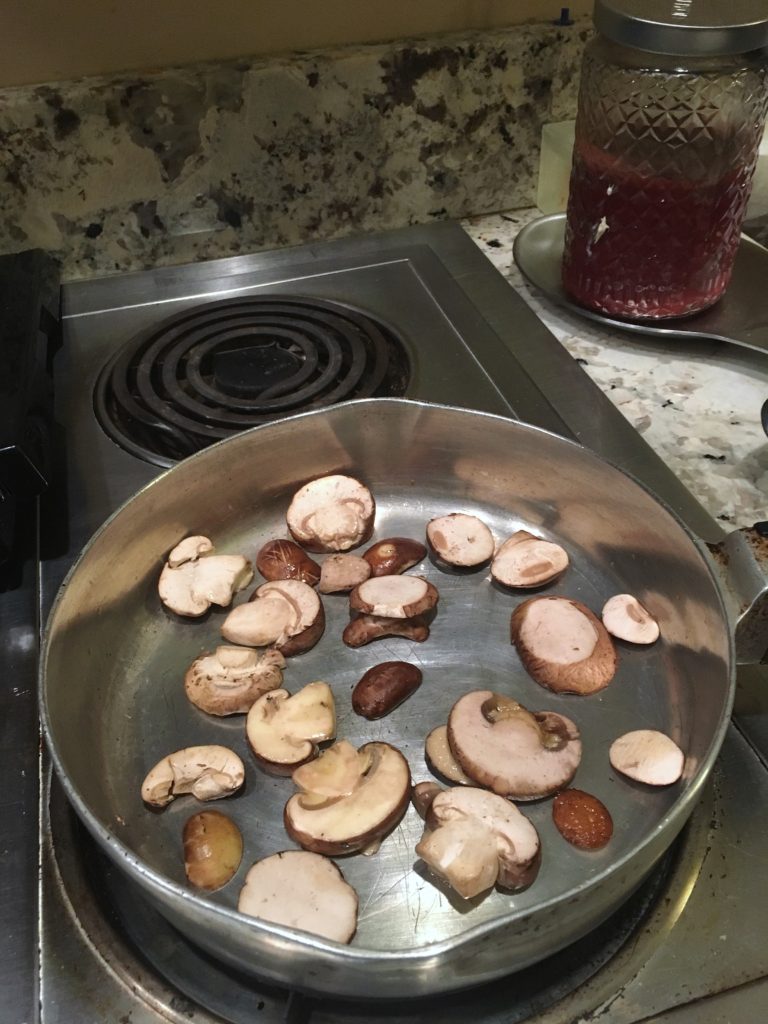 – Bake for 8-10 minutes until the dough is golden brown (remove vegetables after 5 minutes)
–  Quickly sauté mushrooms in until tender
– Carefully remove crust, spread sauce over the pizza dough and sprinkle with an even layer of mozzarella. Top with the roasted vegetables, sautéed mushrooms and crumbled goat cheese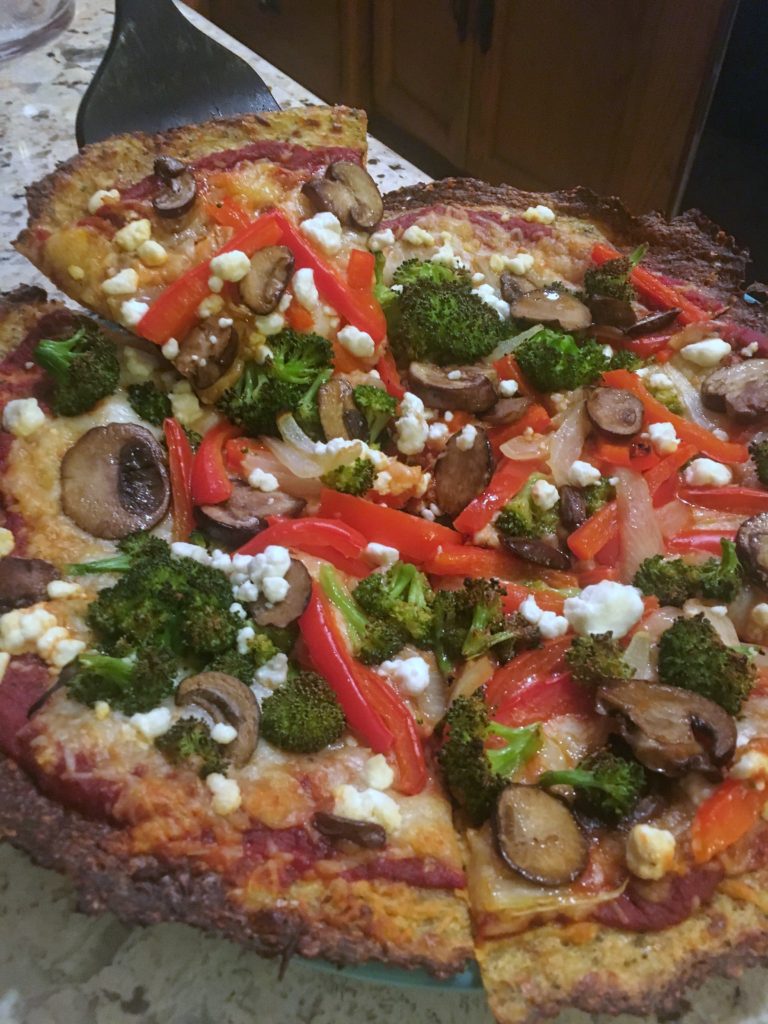 – Return pizza to the oven for another 5-7 minutes until the cheese is melted and bubbling
– Let your pizza cool for 2-3 minutes…and then DIG IN!!!
I know several of you will be extremely skeptical, but I promise I won't steer you wrong! So go ahead…I TRIPLE DOG DARE YOU!!! (Bonus points if you can name what that's from!) Seriously though, don't knock it until you've tried it. Pizza is literally my favorite food in the world, and if it can pass the test for me, you'll all love it! And if you do end up making it, I'd love to see any photos or videos you have! Tag me on my Instagram, DM me, contact me here, etc. Let me know your thoughts!
Until next time…stay golden!
xx, Goldielegs