Hi babes!
This past week, I had a quick work trip in Austin, Texas. I know I'm much more of a city girl generally speaking, but being from Indiana, there's always something about the south and midwest that brings a sense of calm and comfort to me. Texas was just that, and I loved it!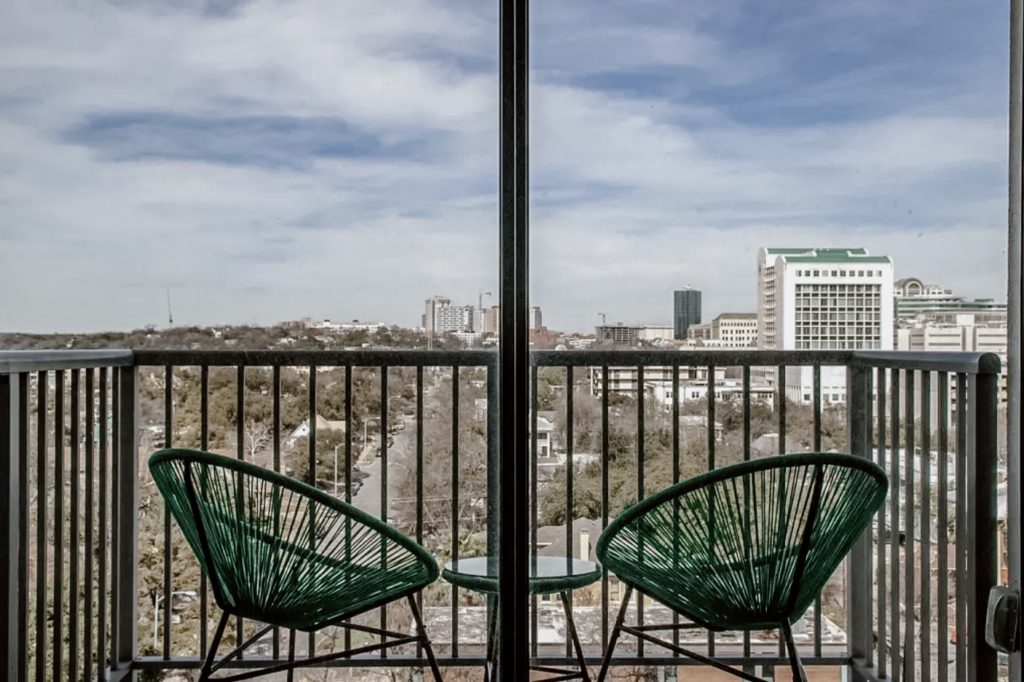 The entire trip was a quick turnaround from Wednesday to (way too) early on Friday morning. It went even quicker because I unfortunately fell sick that morning and spent literally the entire day in bed. On a positive note, the Airbnb I stayed in was beyond cute! Painted with dark teal walls, contemporary style furniture, and decorated with bright, colorful printed accent pieces, this is every boho-chic lover's dream.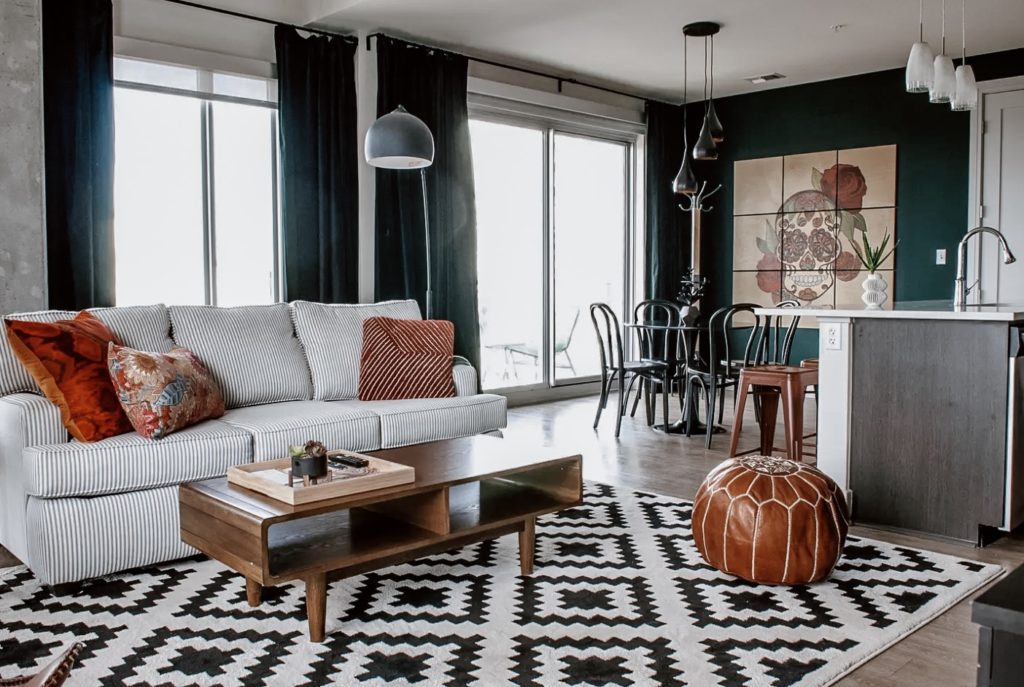 Luckily, day two I was up feeling much better and was able to get out of the apartment and on the town! I was there filming, so while I got to play some, the work had to be done. We started out at Terry Black's BBQ! You all know I don't eat meat (I heard it was delicious though!), but even the sides and desserts I was able to try were so yummy! Shoutout to the amazing hospitality from Terry Black's BBQ!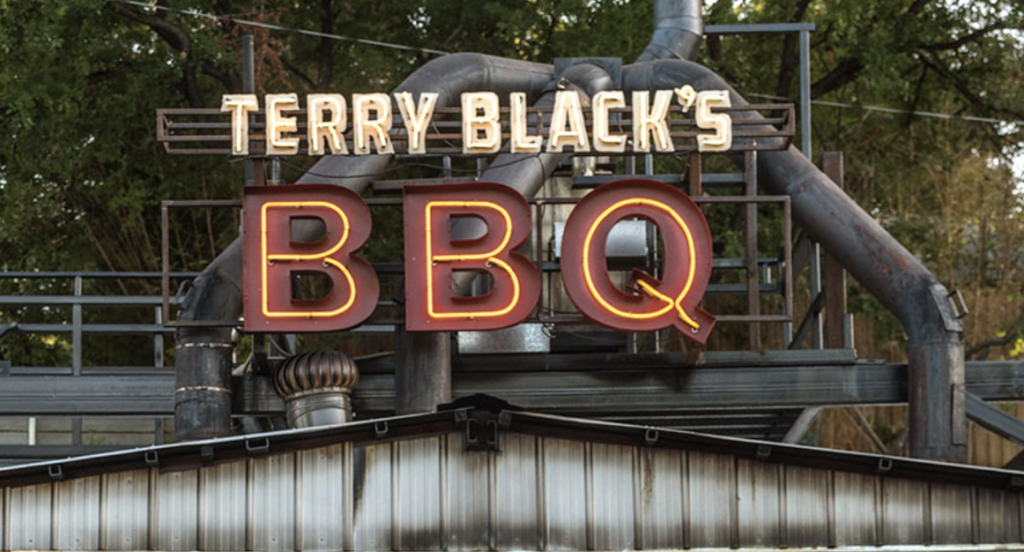 Next, I was off to scooter around downtown, where I grabbed some vegan ice cream, walked across a beautiful bridge (wish I could remember the name of…ha!), and more! After a running around for a bit, it was back to the Airbnb to rest a bit and get cleaned up for dinner!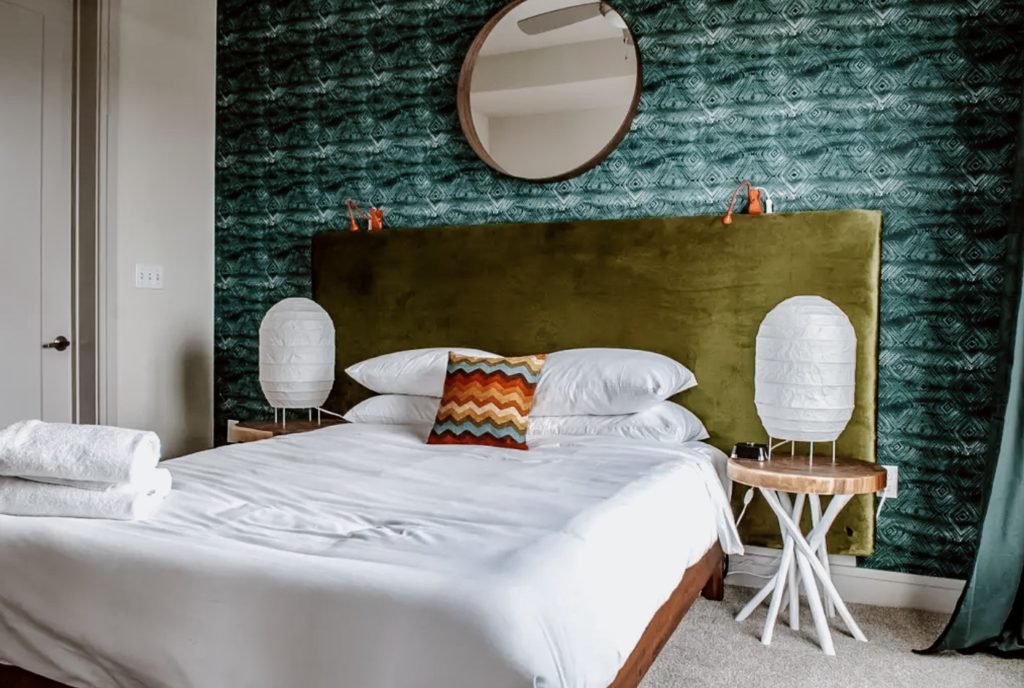 To end the night, I went to the cutest farm-to-table restaurant called Emmer & Rye with a few friends. It's all smaller, shareable plates, so naturally we got one of everything! My favorite dish was their avocado, wild Chile pequin pastor, butternut, lime leaf oil, radish, swiss chard…so refreshing and the sauce was everything! Another highly recommended place if you are in the downtown Austin area though!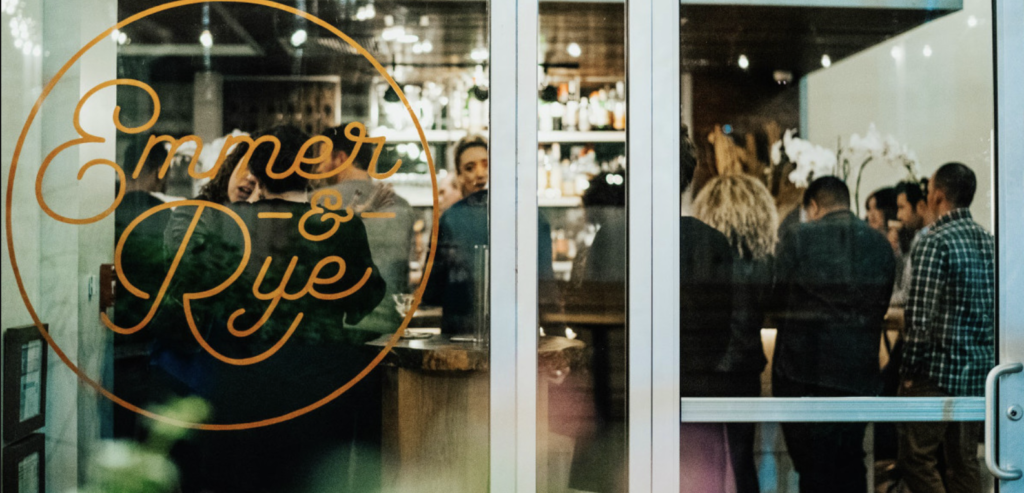 Well, that wraps up my time in Austin, seeing as I such a short window! Now to figure out my next ventures!
Until next time…stay golden!
xx, Goldielegs