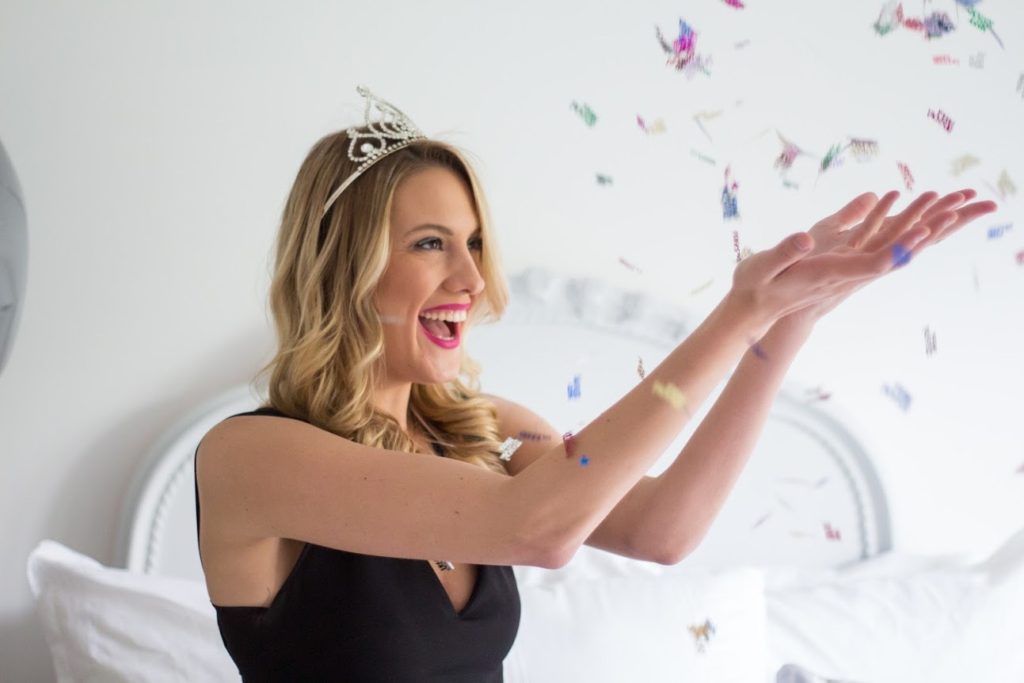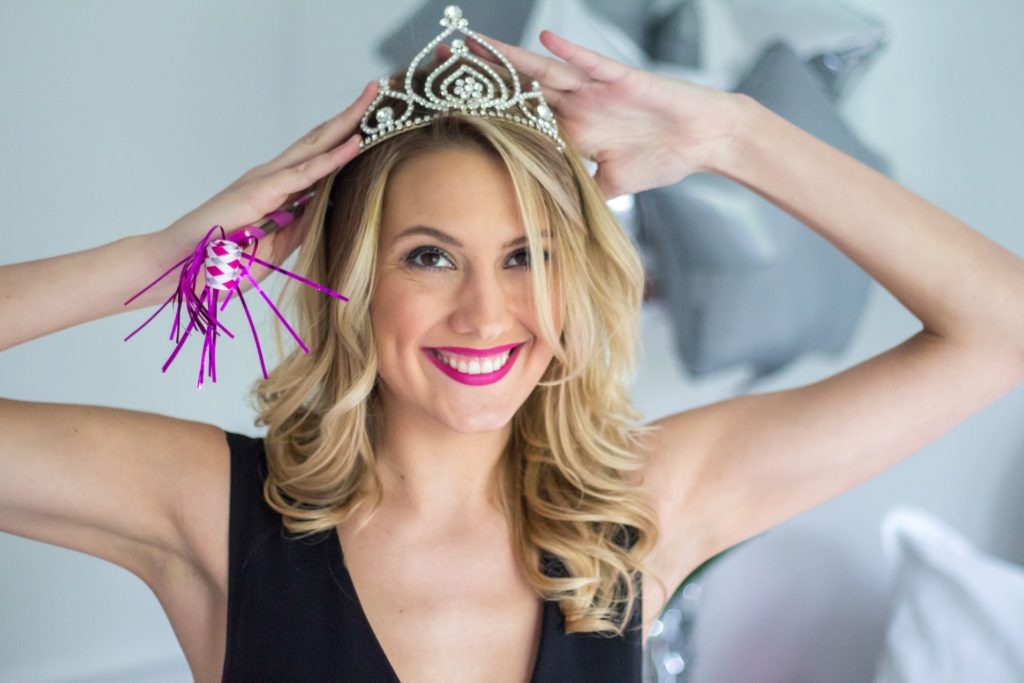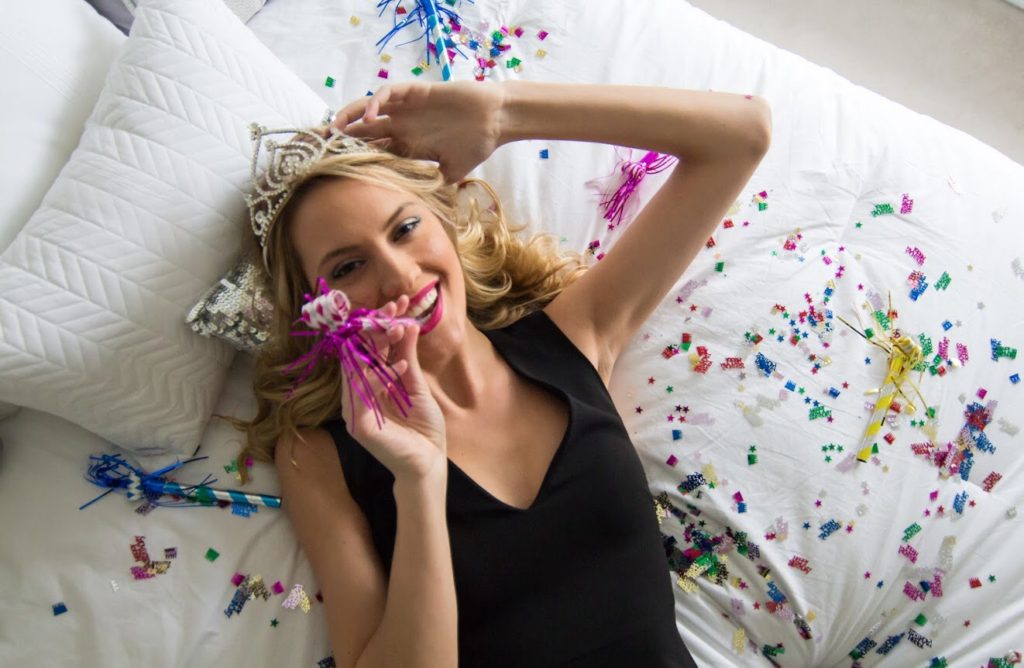 It's my birthday; I'll eat cake and drink champagne if I want to!
Last Wednesday I took the day off to do all things I love…sleep in, work out, do a photoshoot, and enjoy a delicious dinner with my family. I had such a fun shoot with photographer Kameron Casey, and the best part…I didn't have to leave my bedroom! Wearing my favorite LBD from Zara, paired with Steven Madden pumps, and a tiara I won years ago, I felt like a true birthday princess!
What are some of your fondest birthday memories? Comment below, and until next time…everyone eat cake!
Until next time…stay golden!
xo, GoldieLegs