WARNING: cuteness overload ahead!!!
If you have ever wanted to be able to play with puppies for an hour or so, while sipping on a refreshing cup of lemonade or warm cup of joe, well now you can in Silver Lake, California! The Dog Cafe is reinventing the process for fostering and/or adopting these furry friends. How it works is simple…you pay a $10 fee that covers your hour long play time, as well as a beverage.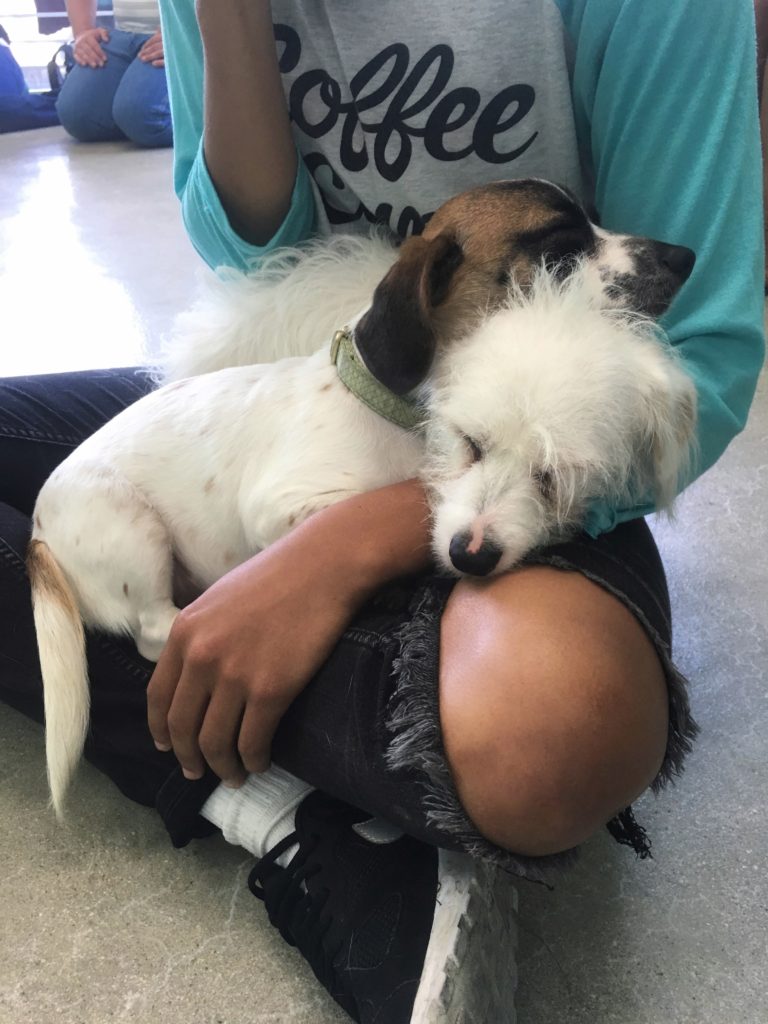 The best part about this place is that every single pup that is in here is a rescue. No puppy mills, just shelters. The owner of The Dog Cafe, Sarah Wolfgang, was inspired by the animal cafes during her travels in Asia, but wanted to make it all about saving pups. This cafe focuses on rescuing the dogs who have been at a shelter longest due to health or behavioral issues and are at the highest risk of being euthanized.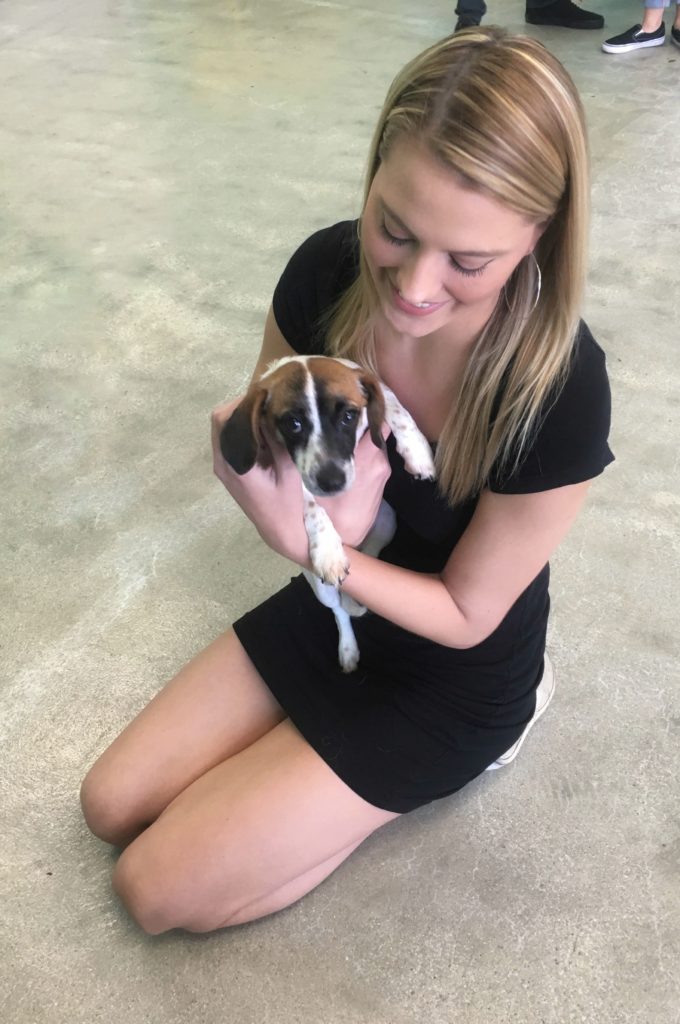 I fell in love with this little dachshund-terrier, named Lisa. She was a bit timid at first, but once I held her, she couldn't stay away!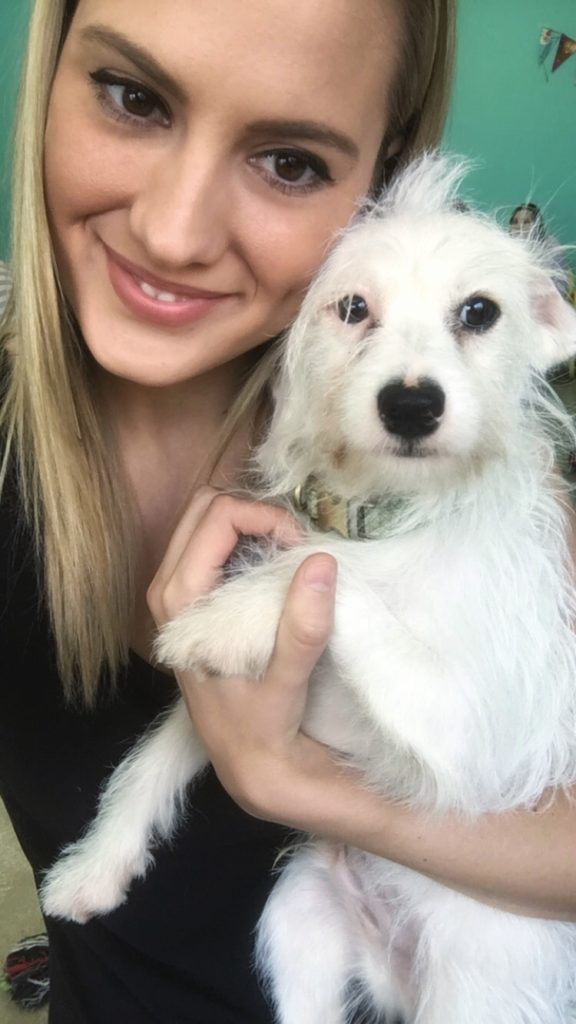 This is Lisa's brother, Bart. Though they don't look alike, they are siblings who have so much love for one another!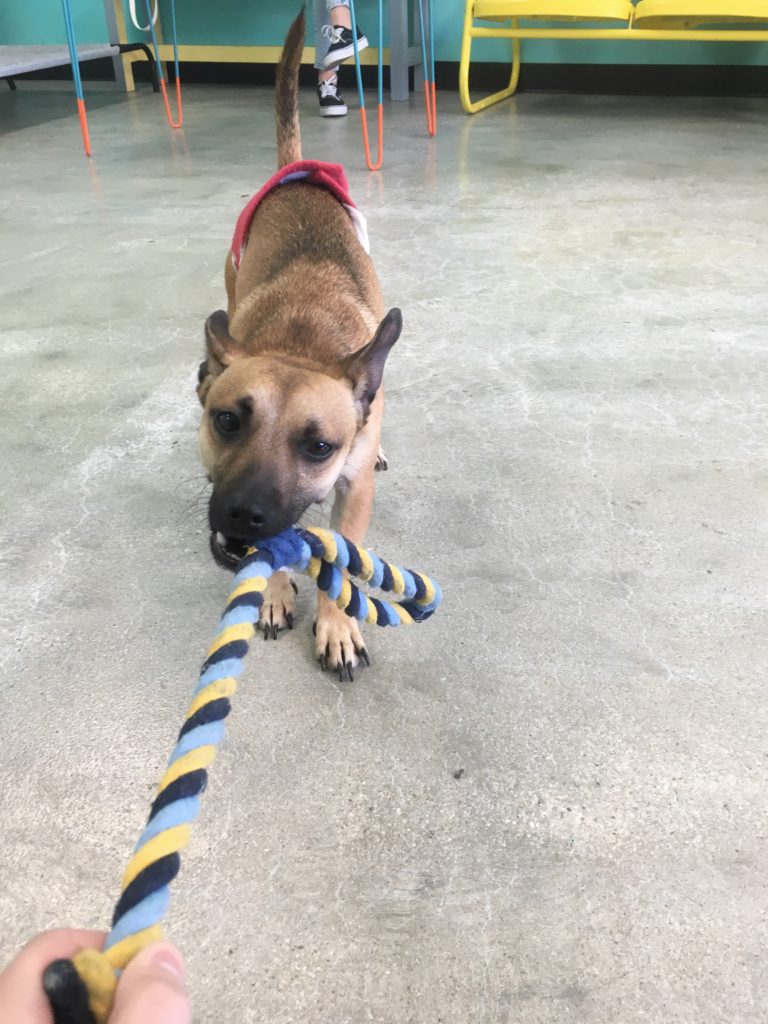 Royce is quite the playful little guy! If you grab the other end of the rope, your whole play date may consist of tug-a-war!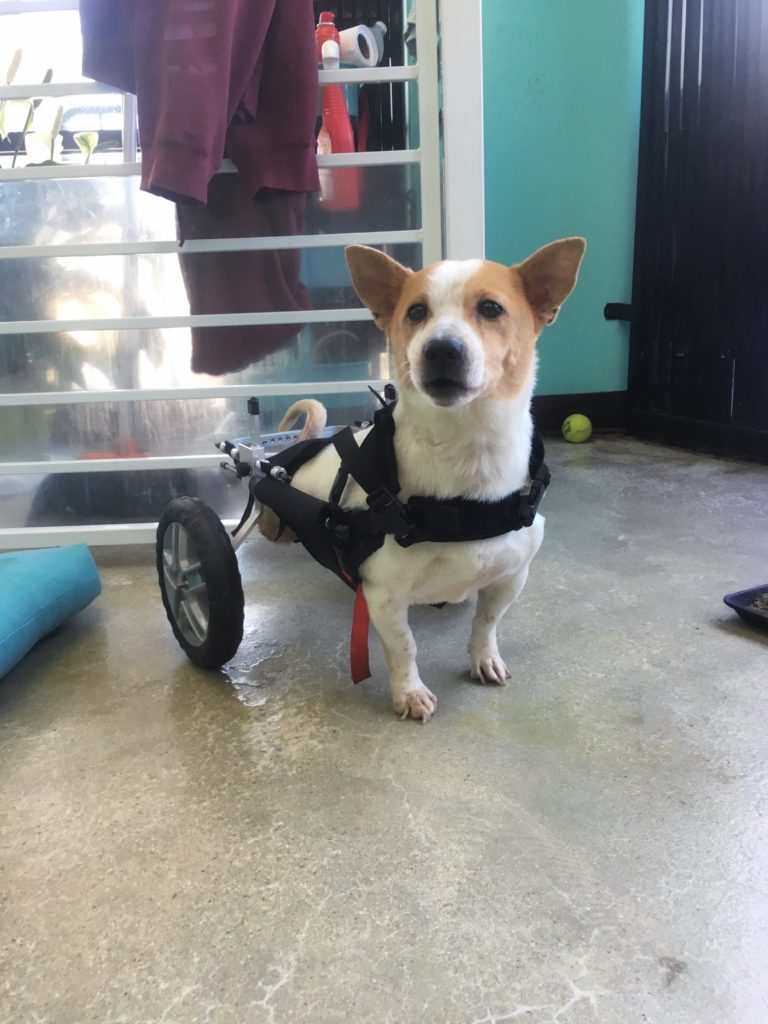 Look at this handsome man! He usually lays around, awaiting pets and cuddles, but he was ready to roam today!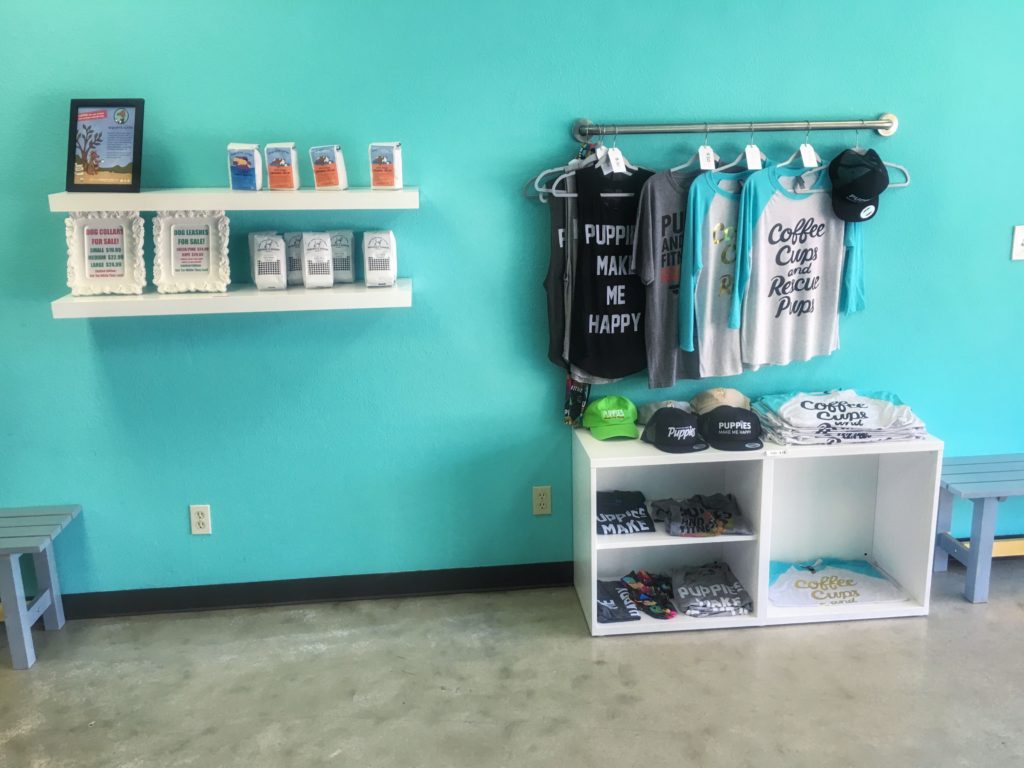 The cafe features drinks made from Grounds & Hounds Coffee Co. and Dogs Drink Coffee, both brands donate part of their proceeds to animals in need. There is also merchandise (leashes, collars, t-shirts, and more) that can be purchased on the cafe side as well.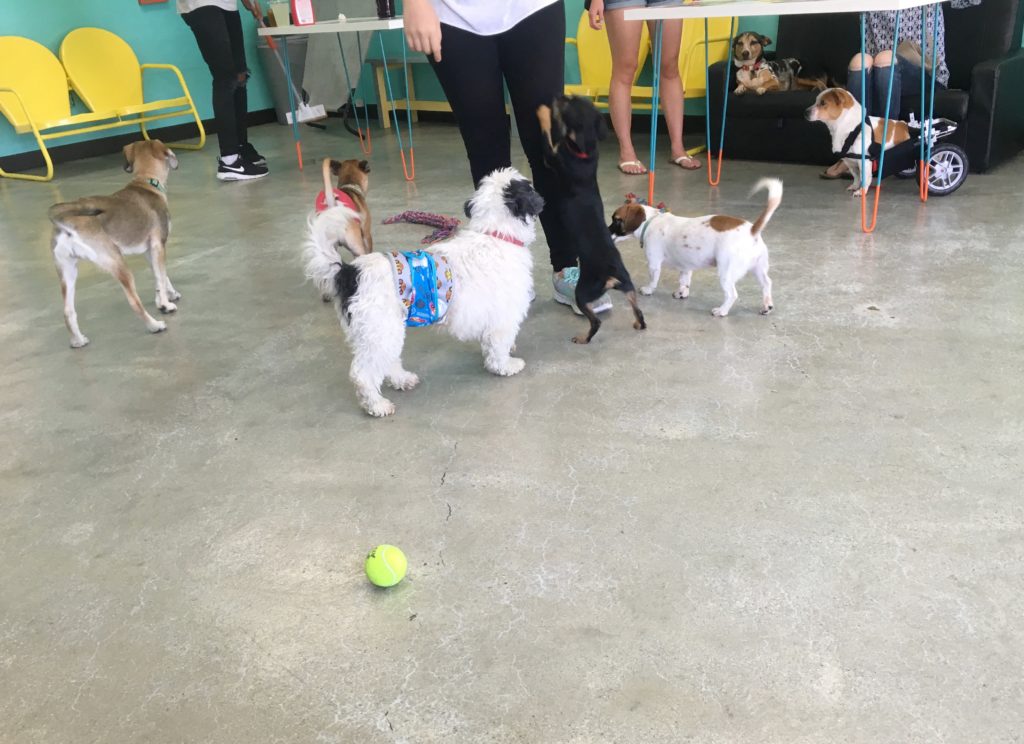 Whether you're going just to play or you want to foster/adopt, these pups want and need your love! The cafe is located at 240 N. Virgil Ave, Los Angeles, CA, 90004, Unit 12B. They are open Wednesday through Sunday from 11AM-7PM, and there is free hour long parking in the garage. So what are you waiting for?! Head over to The Dog Cafe right now!
Until next time…stay golden!
xo, GoldieLegs