What a whirlwind the past two days have been! Today I'm switching things up because, well, life.
It all began Saturday…
My brother and sister in law had a wedding to attend, as she was one of the bridesmaids. Mind you, she was nearing two weeks past her due date! This also happened to be the same day as my dad's birthday, in which my parents and I were just heading out to eat around 5:30pm with some friends. At 5:45pm, we get a call. The baby had finally decided he was ready to make his way into the world literally once the ceremony came to an end and my sister in law was walking back down the aisle again. After running home to get all of our things, I stopped back at the restaurant to pick my parents up and we made our way to the hospital. It was one of those 'hurry up and wait' moments. Both of our families waited and waited, hoping our little man would be able to share dad's birthday, but he had other plans.
We all waited from around 7pm to sometime around midnight or 1am, both of our families decided we should try to get some shut eye. However, that shut eye turned into ordering pizza at 2am and watching Zootopia before crashing for a mere 2-3 hours on the couch. At 6:15am, literally every single one of our text alerts went off and we scrambled to gather our things and return to the hospital. More waiting. We watched the Colts game, went to breakfast in the cafeteria (which was delicious by the way!), chatted, and then the moment we were all waiting for arrived.
10:05AM – Kaden Michael Jansen graced us with his cuteness, weighing in at 6 pounds 9 ounces and 20.5 inches long. He's a tiny little guy, but boy does he have a set of lungs on him! Regardless, he melted my heart.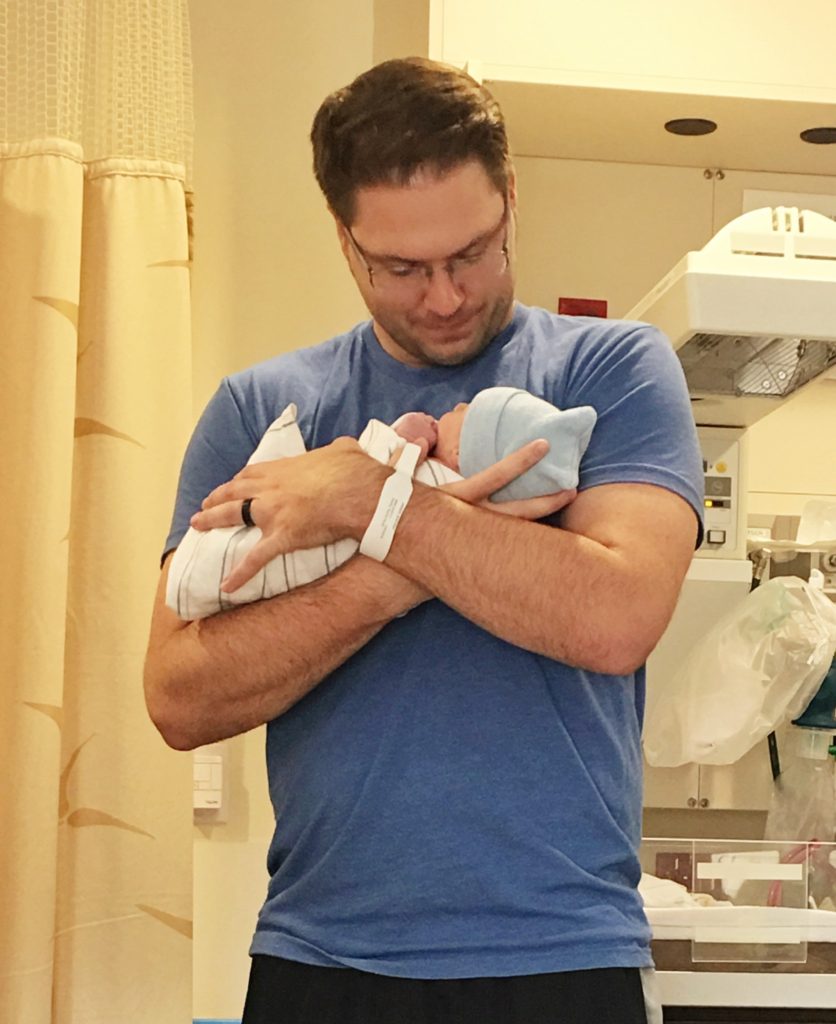 There was still quite a bit of waiting, which was to be expected, so we all left to clean up. Once we got the okay to come back to see him, we scurried as fast as we could. I think we were all (and maybe still are) pretty delirious. Actually, aside from my brother and sister in law, I'm sure I'm the only one still up and I'm feeling beyond loopy! I couldn't not get this post up though because the world needs to see how precious my #MCM is! He gets extra brownie points because he knew when the best time to come out was…Mandy made it to and through the wedding, dad still has his own birthday, and I was still in town and able to be here! Kaden Michael, I told you earlier, but I cannot wait to spoil you with super fly clothes and ample amounts of love!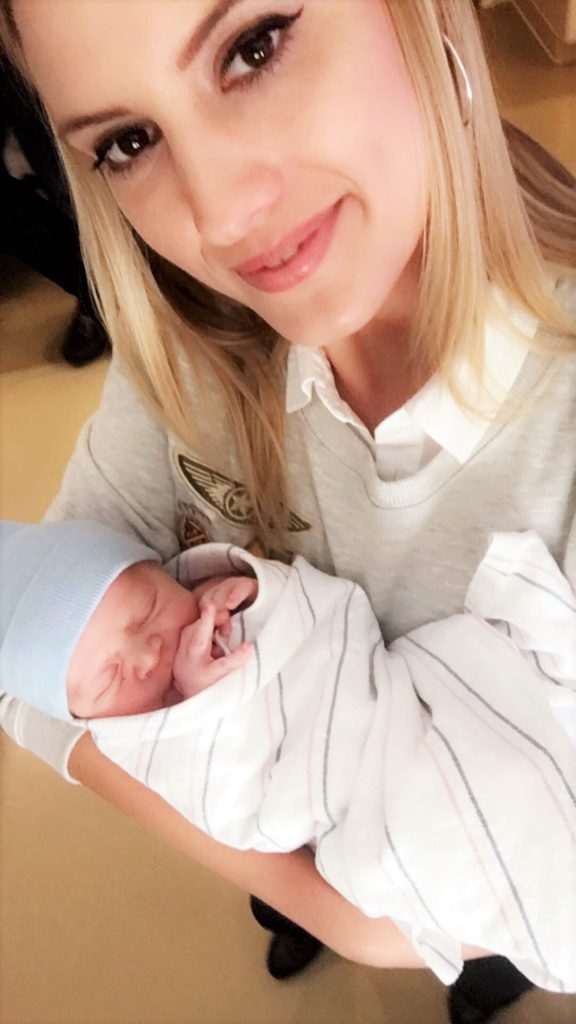 Without further ado….Kaden, meet the world. World, meet Kaden Michael Jansen.

I'll be getting one more post up this week that will definitely be something you want to check out. So be sure to check back because we'll be back on the fashion train! 

Until next time…stay golden!
xo, Goldielegs