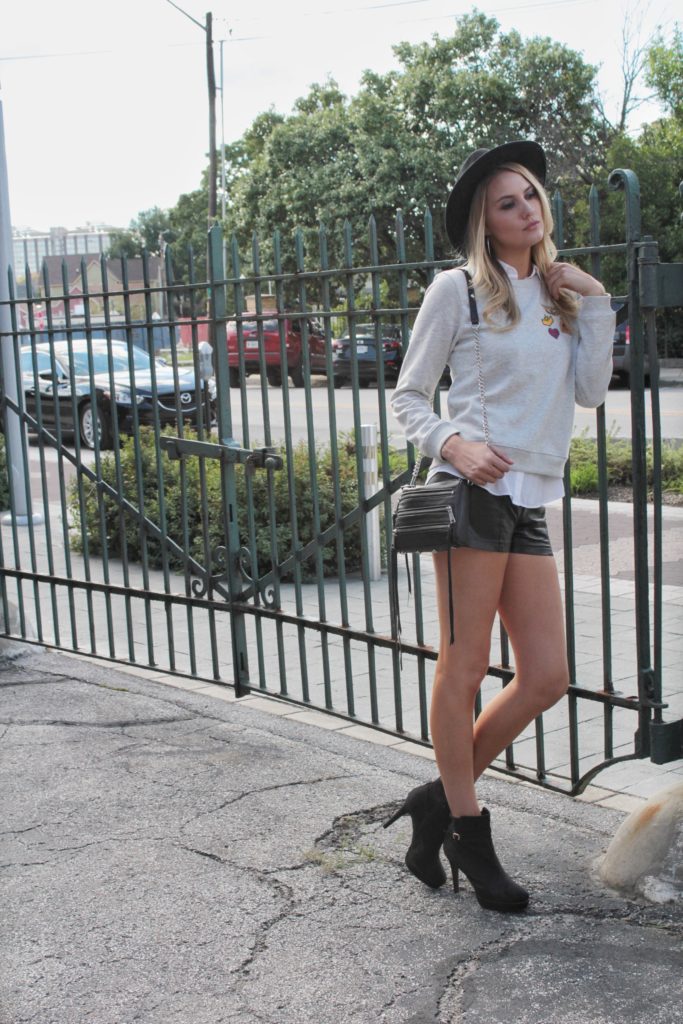 Going out on the town and don't want to freeze your booty off? Sweat it out! No, I obviously don't mean go in sweaty attire…I do mean to pair your warmer weather clothes with a cute, trendy sweatshirt though. I am known for always being cold, so this outfit was perfect for a brisk Fall evening out with the girls. My shorts are my favorite high-waisted Urban Outfitters vegan leather (similar) shorts, which I paired with a sleeveless Express button-up (similar), and my new Von Maur sweatshirt with patches. To complete the look, I wore my suede Forever 21 booties and my go-to H&M hat.
Sweatshirts are on the rise again, so don't miss out on getting yours! There are several I've fallen in love with from ASOS, Revolve, Bloomingdales, and more. Don't wait too long…get yours now!
Until next time…stay golden!
xo, Goldielegs