As a women of height, I always fell short of finding that perfect maxi (get it?!) You know, that one miraculous dress that is actually long enough and fits like a glove. You know what I'm talking about, right? Yea, that unfortunately never happened for me while I was growing up, which was really depressing because even as a little babe, I LOVED dresses.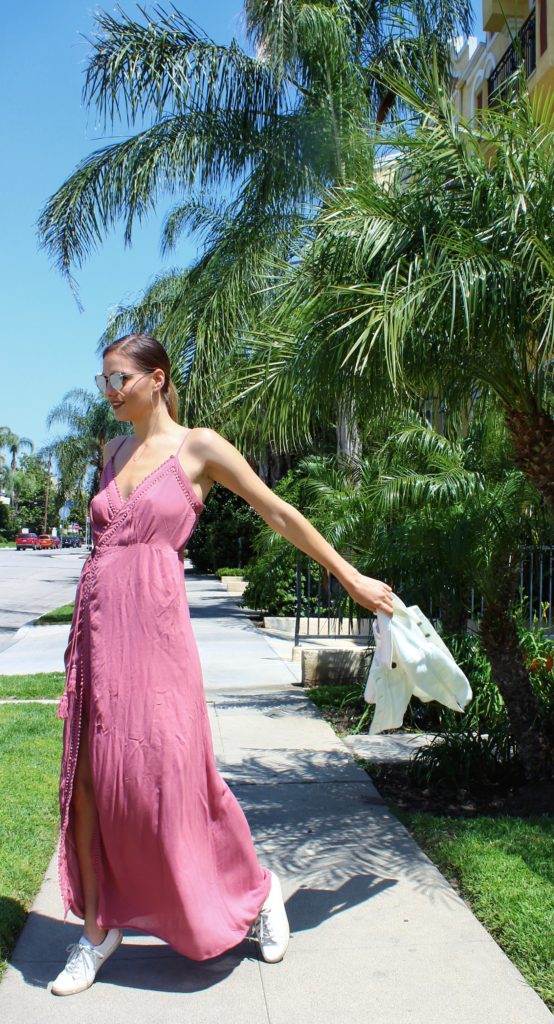 While selecting on SHOP TOBI, I came across this gorgeous Mykonos Terracotta Maxi dress and knew it had to make its way into my closet. First off, this color…obsessed! Dusty rose is such an "in" color (also, what I want my hair to be) but it makes every piece look like a dream. Now, I was a little apprehensive to order because it's always such a hassle to ship things back and forth. Within days, the package had arrived, and it was time to try on. The second I wrapped myself into it, it was a like experiencing a shooting star! I didn't even have to use the adjustable straps, and it still touched the ground!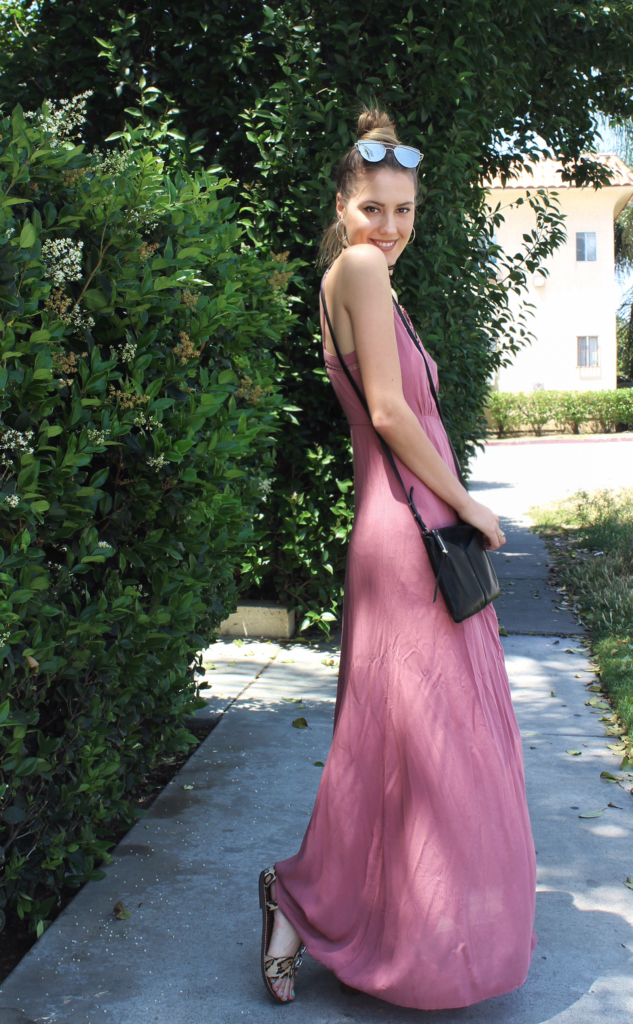 So as I was about to shoot my photos, I decided to style it three different ways. The first way is more for when you're running errands all day and want to be comfortable, but not look like a slob when you run into every single person you know. Along with the dress, I added my cropped white denim Long Tall Sally jacket and my favorite Vince sneakers. The second styling could also be worn for errands, but I see it functioning more as a brunch or daytime event outfit. For this look, I paired it with my leopard print Sam Edelman sandal, a Forever 21 wrap choker, and some sunnies. It's feminine and a bit dolled up, but not TOO over the top. Finally, the last styling is perfect for date night with your significant other! If this dress and a pair of heels like my Nine West 'Baebee' sandals doesn't do it…well then something is seriously wrong!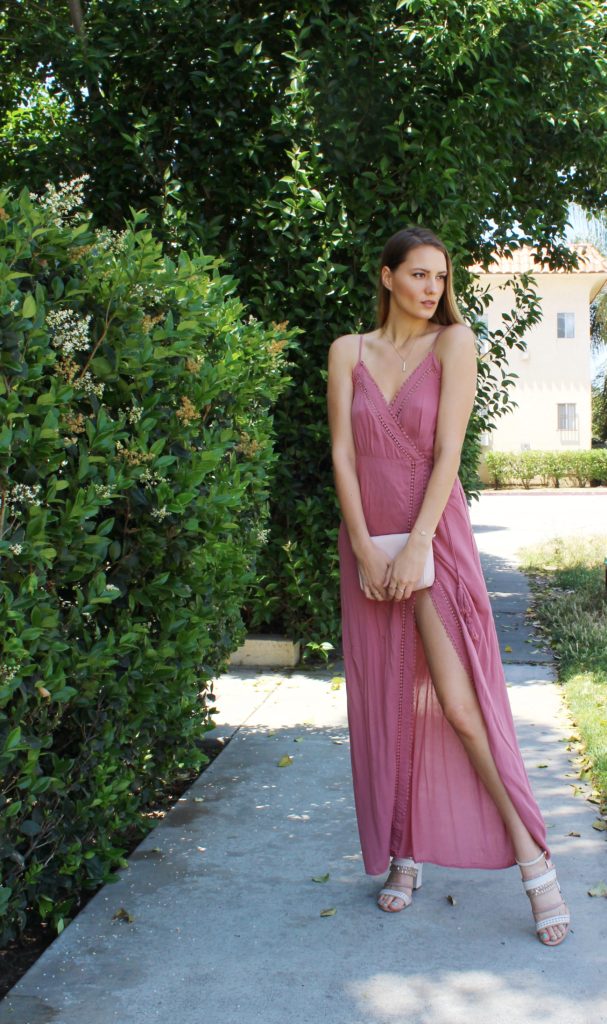 When one garment has the ability to be worn multiple ways and on numerous occasions, it is truly a work of art. And this flowing, fairytale maxi is just that. Not to mention, the fit and material make it so forgiving, which, who doesn't love that?! Time to place your order and put those twirling skills into action!
For info or details on the jacket, shoes, or accessories, feel free to leave a comment or message me through my contact form or Instagram (@laurajansen_1)!
Until next time…stay golden!
xo, Goldielegs