"Give a girl the right pair of jeans, and she'll conquer the world!"
If you know me at all, you know I love denim. Jeans, skirts, shorts, jackets, shirts, etc. However, when it actually comes to shopping for them, I have THE hardest time ever. I'm sure some of you are rolling your eyes and would argue that there's no way it can be tough for "someone like me". I can assure you…it's a thousand times easier taking inches off than it is adding them on. Not to mention, I may be tall and thin, but I have never gotten rid of my dancer thighs and despite how it looks, I actually do have womanly hips (seriously, ask literally every agency that I ever met with!) But enough complaining…because I may not have a reason to anymore! Long Tall Sally has hooked your girl up! I now own Cinderella's glass slipper in denim form!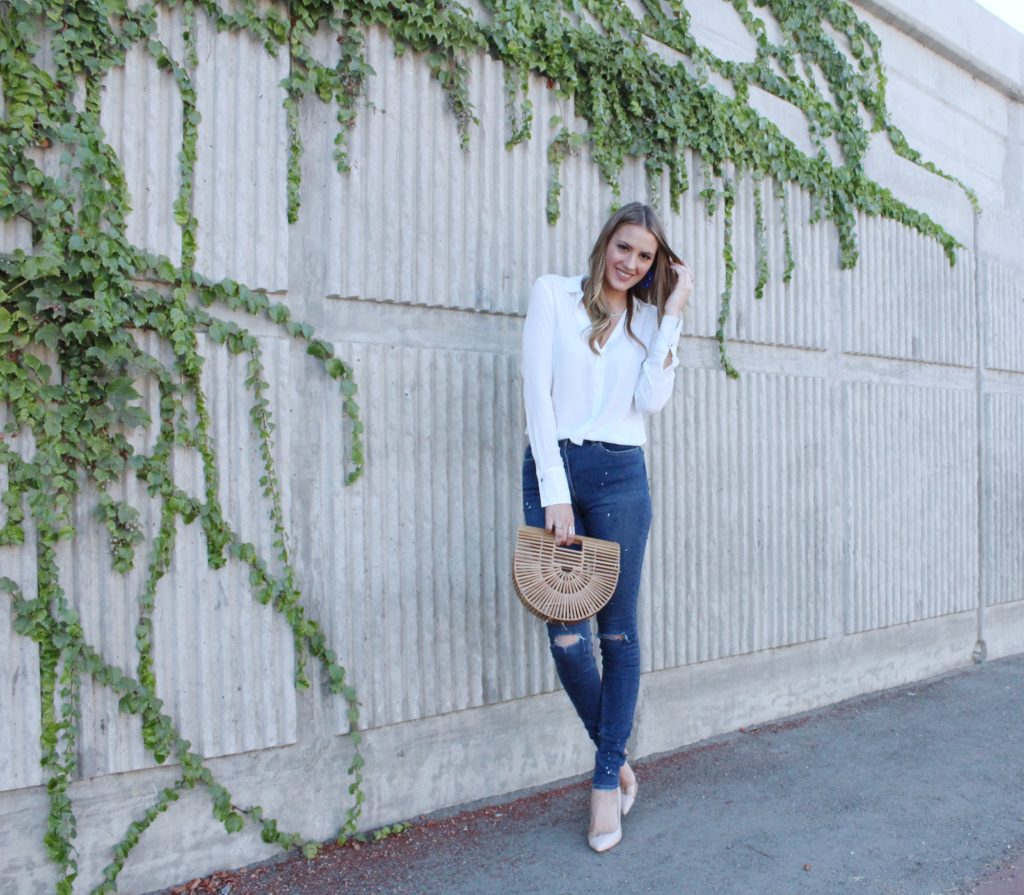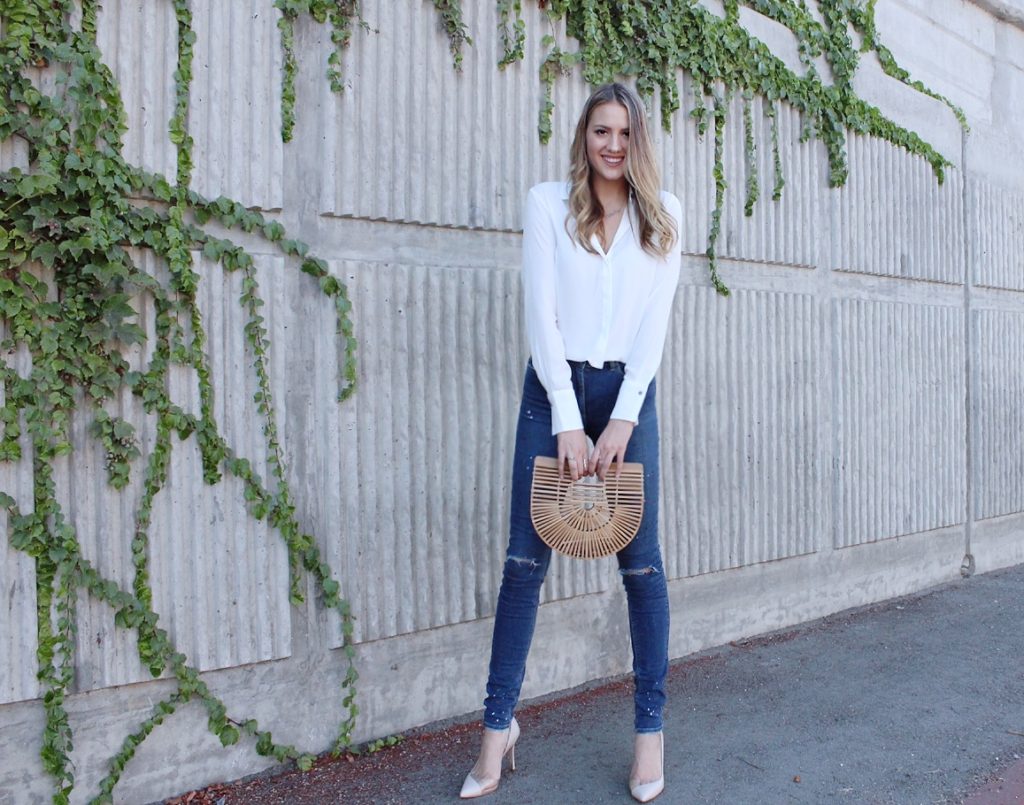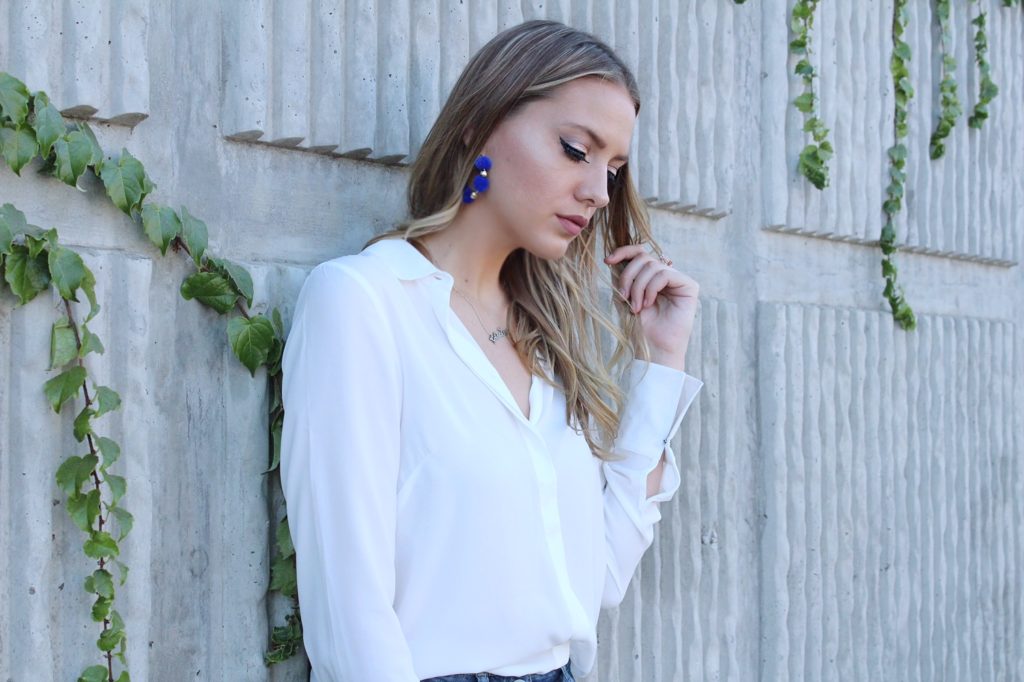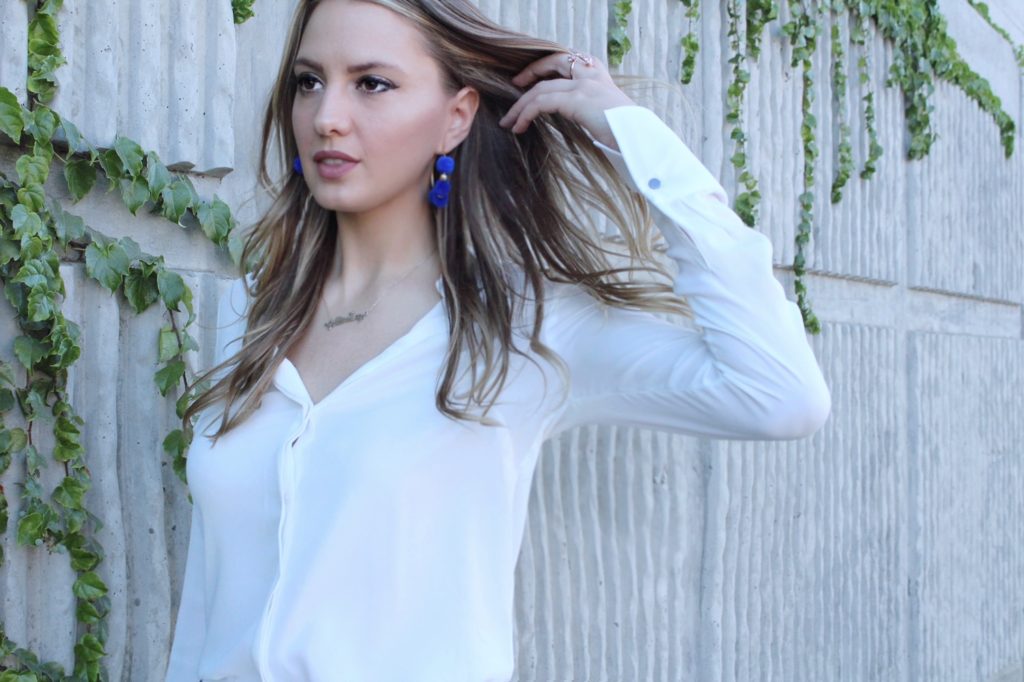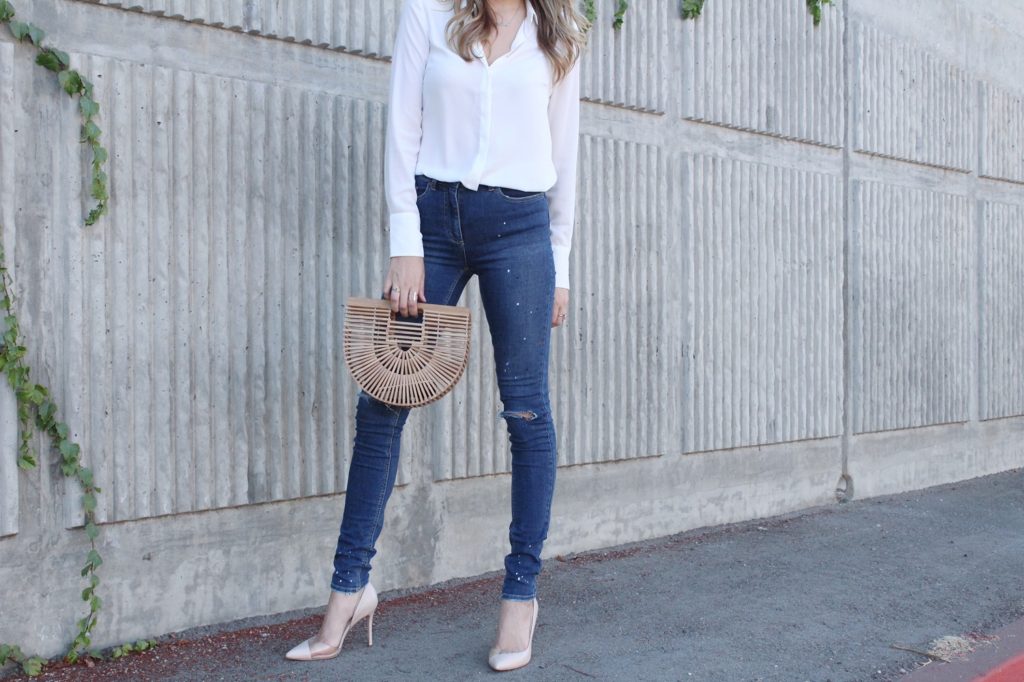 This is just one of many looks I'll be posting that's virtually head to toe Long Tall Sally, but to me, it's the best. Over the years, I've become some a minimalist when it comes to style, and there's something about a crisp blouse (with that one extra button undone) and those perfect fitting jeans that will always make me feel so chic and sexy. Featured above is the LTS Georgette Shirt and the LTS Skinny Paint Splat Jeans, paired with my favorite nude/clear BCBG pumps (similar). I kept the look super simple so that I could add the flare at the end with my Cult Gaia bamboo bag and these fun Bauble Bar Havana Pom Pom Hoops. Linked below are some of my other favorite skinny jeans too…some won't break the bank at all, but some are definitely investment items! Check 'em out my fellow giant babes!
Until next time…stay golden!
xo, Goldielegs