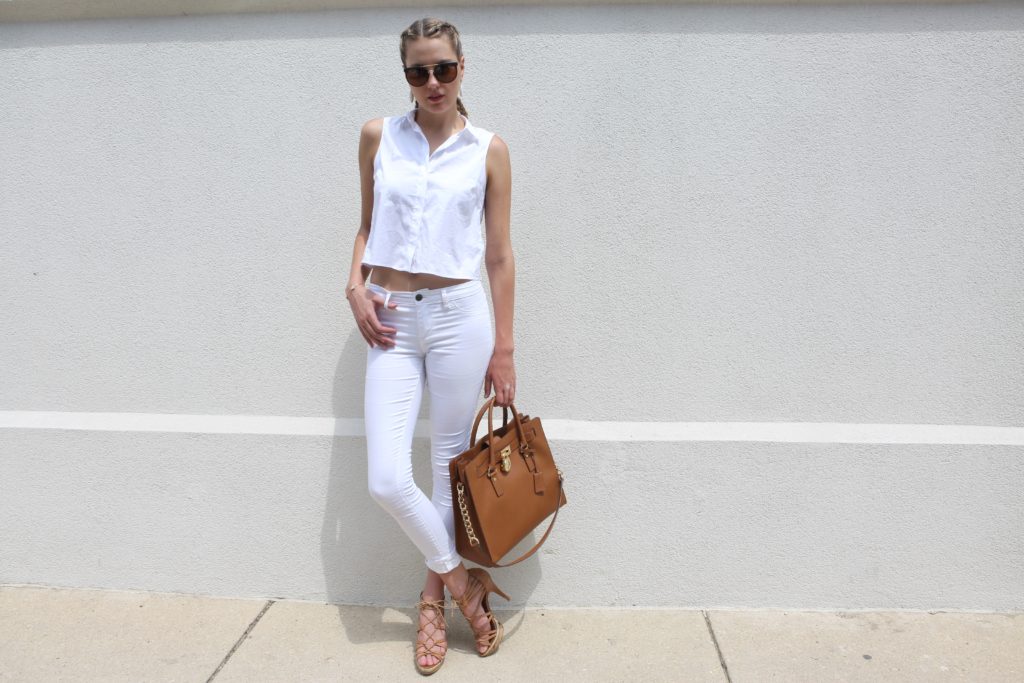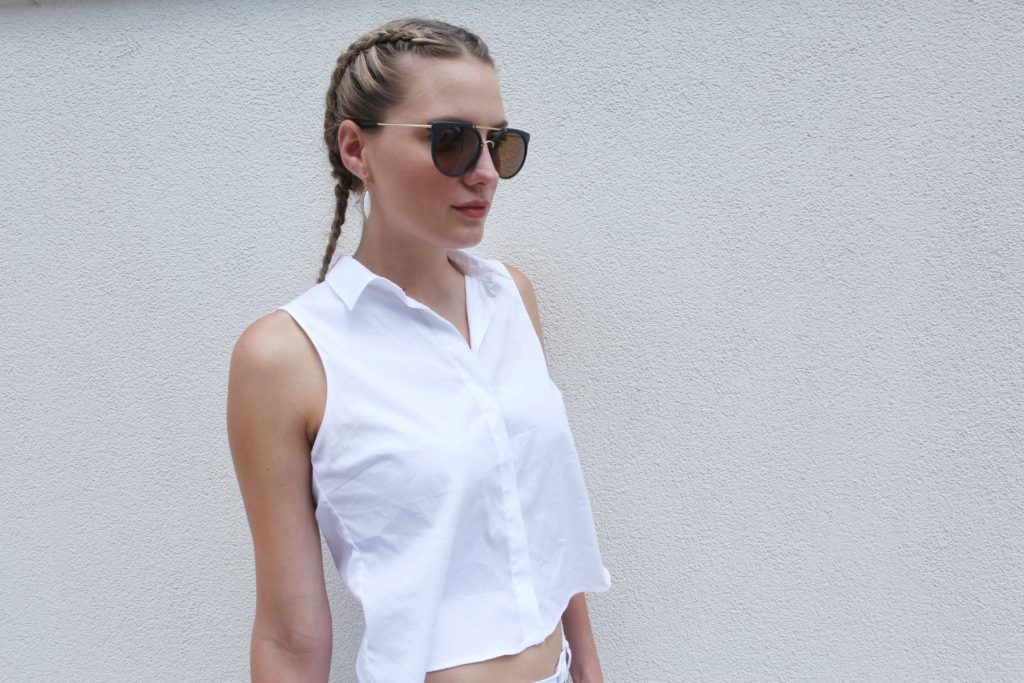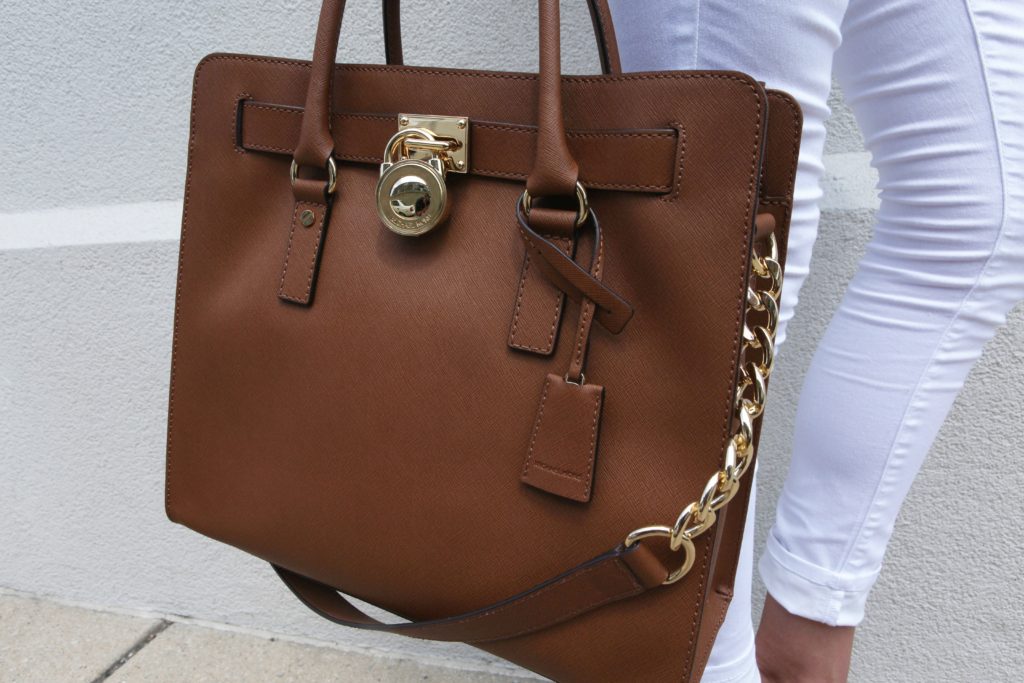 Top – Zara; Jeans – Calvin Klein; Shoes – Steve Madden (similar); Bag – Michael Kors
Sunglasses – Wonderland Sun; Earrings – Charming Charlie
Everyone says you can't wear white pants year round, but I say forget those old rules…they're ancient and we are living in modern times people!
Some days I want to be sexy and casual, but still stand out. In the Midwest, it's rare to see anyone wearing all white, let alone anything out of the 'norm'. This ensemble is so basic and so effortless that it will do the standing out for you! I did think about adding a really cool bomber jacket, but the weather swapped days and turned this one into a boiler. I still really dig the outfit though and hope you do too!
What I really want to know is this…if you were/are brave enough to go for the whiteout look, how do you style it?
Until next time…stay golden!
xo, Goldielegs
P.S. This outfit is so beyond red wine friendly!!!