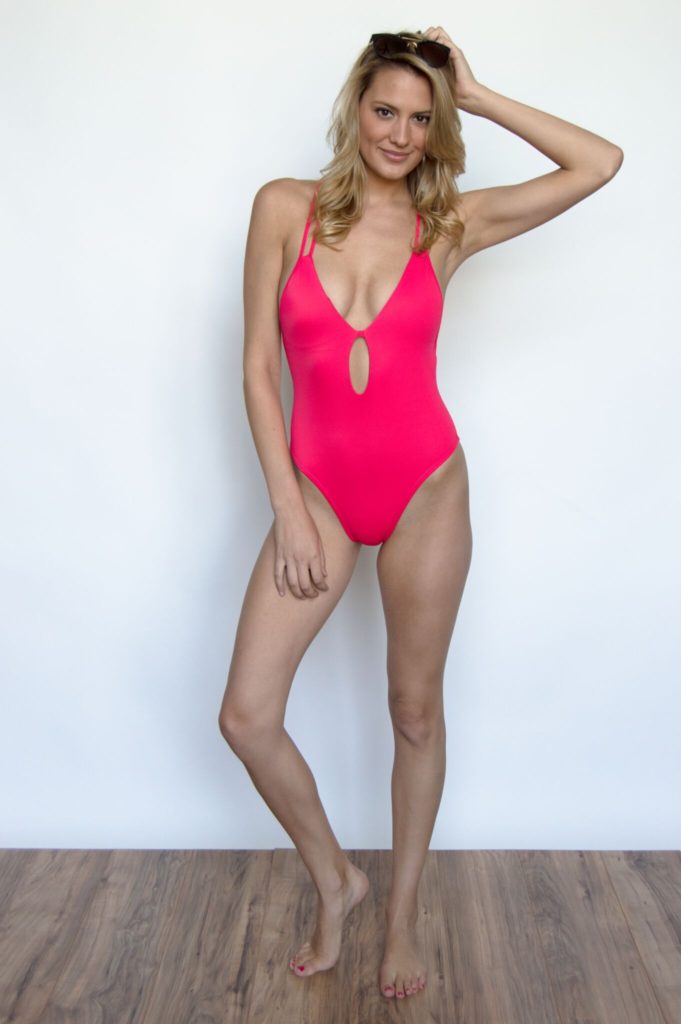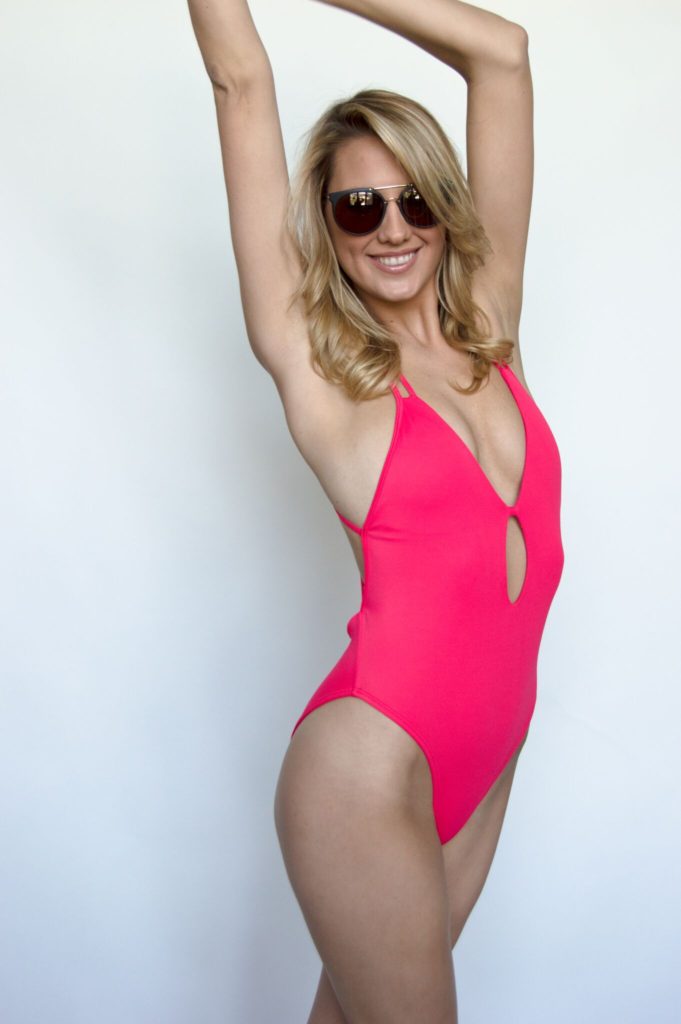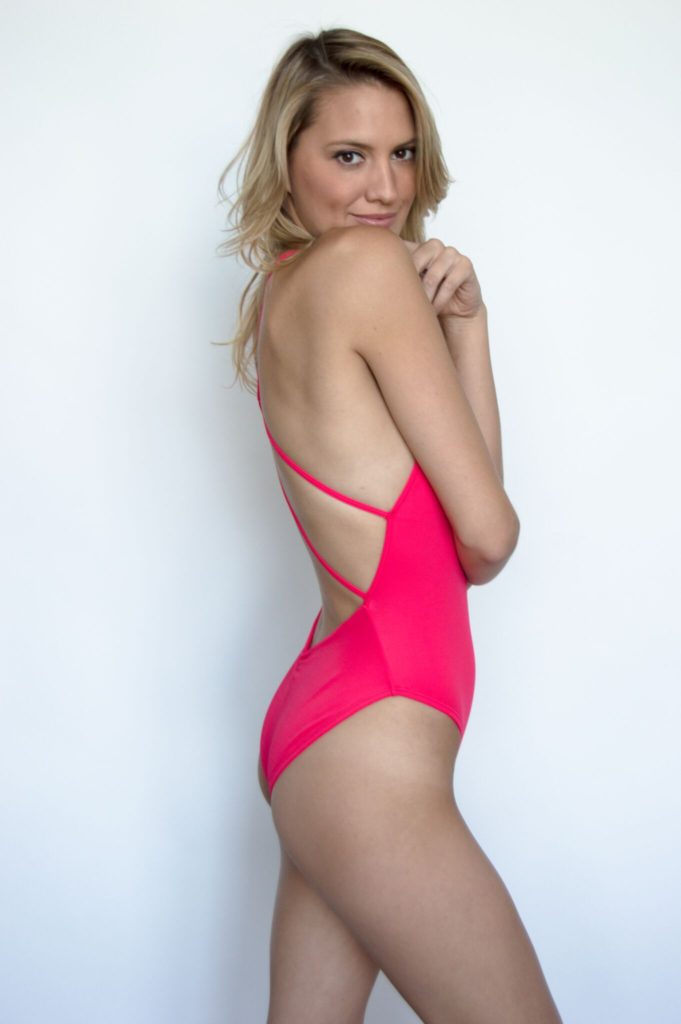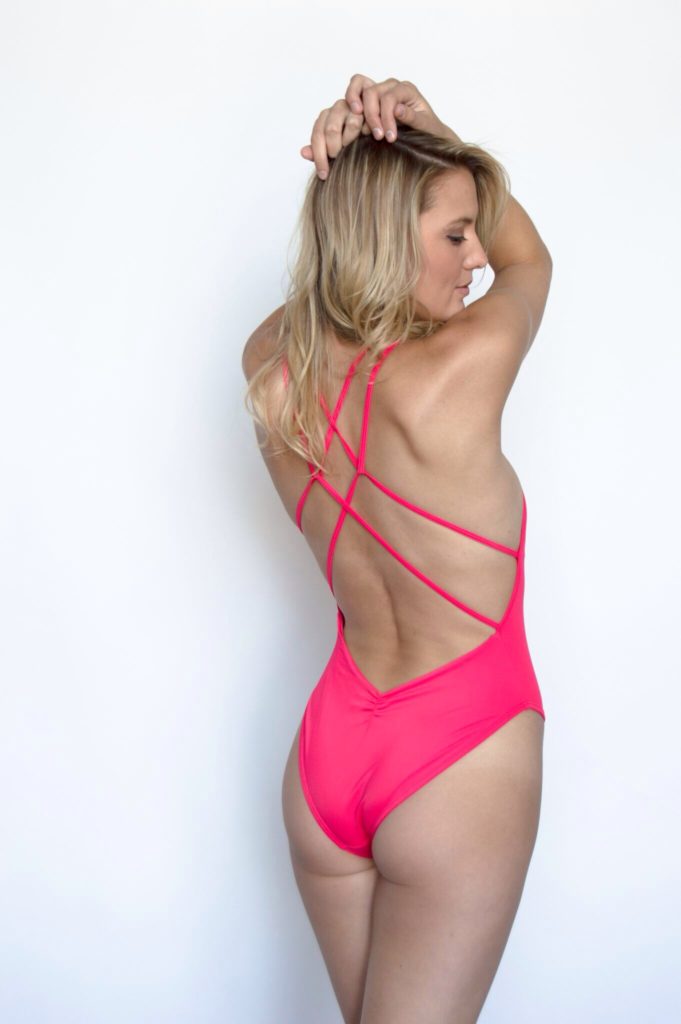 I don't know about you, but I am so ready for this warm, sunny weather to stick around! With this new sizzlin' red swimsuit, I'm ready to get wet!
Recently, I came into contact with Peixoto Swim & Resort Wear through a friend of mine and I'm so glad I did. Every single swimsuit and coverup is adorable! Peixoto designer, Mauricio Esquenazi, created the line after years of travel and extensive exposure to various cultures. Mauricio fused the Portuguese word peix (fish) with his family ties, and Peixoto was born! This line is all about sex appeal with a mystery factor. Don't want to be showing off all your treasures! From a height standpoint, it's nearly impossible to find a one piece that's long enough…not with Peixoto though! Featured in my photos is the Isla 1PC in Wat'A Red, and this bathing suit gives me all the feels…sexiness, femininity, and most importantly, confidence.
Until next time…stay golden!
xo, Goldielegs