Friday Favorites!!!
I've come to the conclusion that I shop online far too much. The majority of my pins on my Pinterest boards are under 'My Styles' and they do nothing but sit in a folder. So I figured, instead of just pinning them and never doing anything with it, why not share some of my favorites with you each week?! If you fall in love with one of the items, just click on the photo and it will take you straight over to where you can buy it! Let's get started!
Jumpsuits – This is the lazy girl outfit…they're comfortable and super easy to throw on and head out in. Why do I love them so much? A well made jumpsuit, whether casual or occasion, can be dressed up or down, meaning they can be worn anywhere!
2. Lace – Chantilly, schiffli, Venetian, embroidered….it doesn't matter which type, just get some lace! Experiment with bright colors, mix it with a completely different material or pattern, or edge it up. Lace is romantic and feminine and delicate, but with the right accessories and/or pieces, you can funk it up as much as you want!
3. Nail Polish – I am not one to get my nails done too often yet even the chipped purple color I slabbed on my toes an hour before a yacht party threw my mom off. So I have recently set a new goal to make sure my fingers and toes LOOK polished…pun intended! These are some of my favorite colors!
4. Cell Phone Cases – Since I am prone to dropping and/or breaking my phone, I have to use to heavy duty cases that aren't quite as expressive. I so wish any of these came in OtterBox version!
5. Music – I have an entire list, but here a few songs I have on repeat.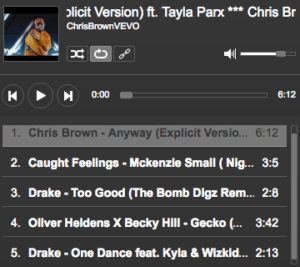 Well that's all for this Friday! I hope everyone has a fun and relaxing weekend…stay golden!
xo, GoldieLegs