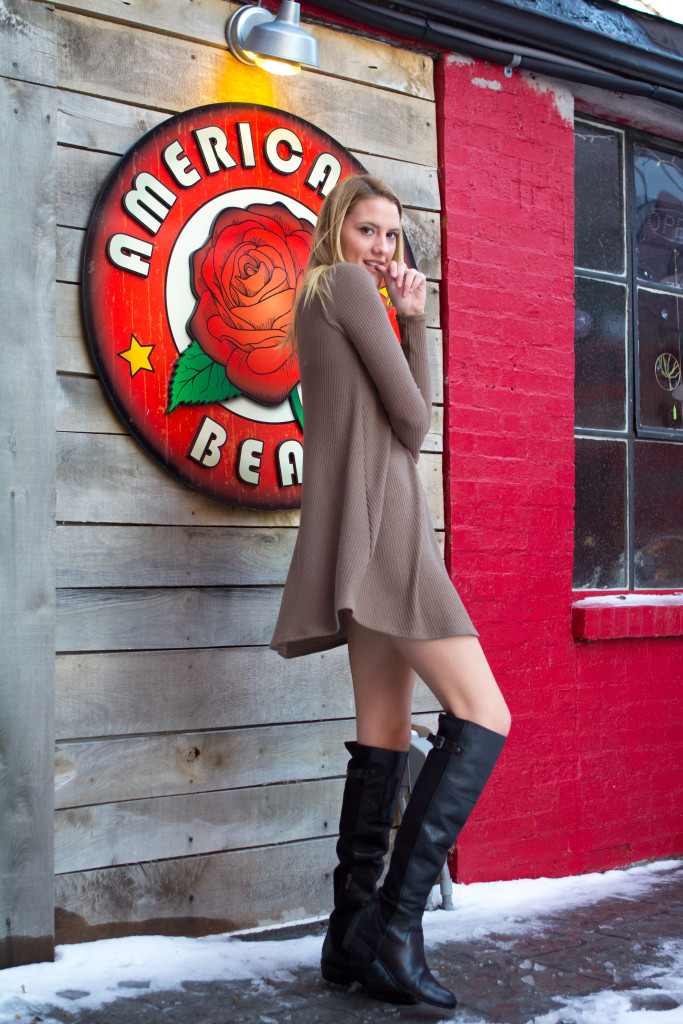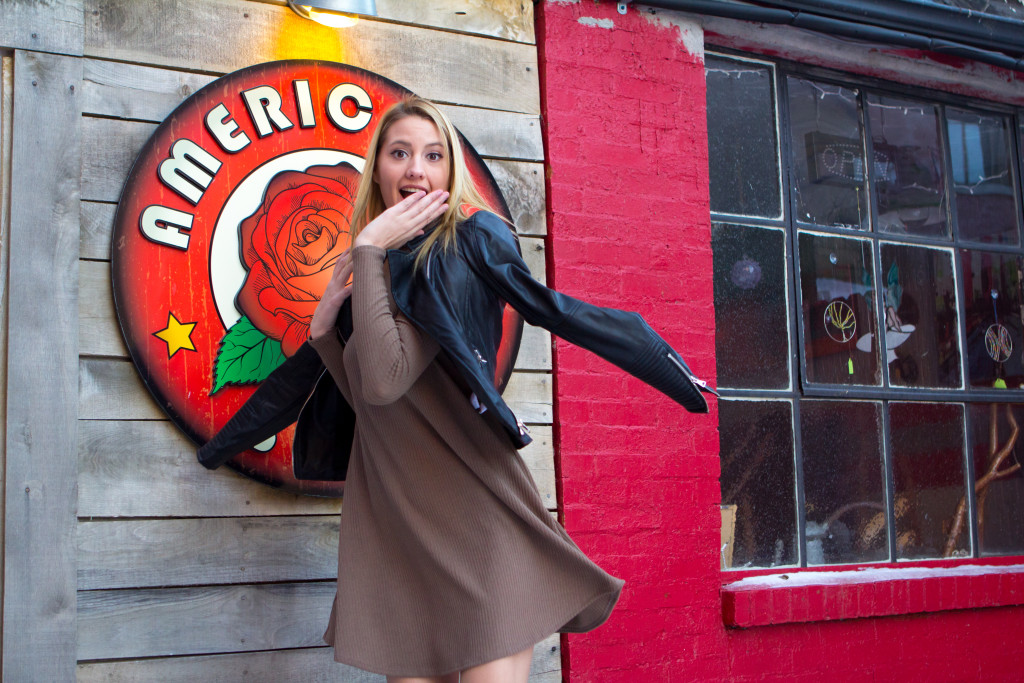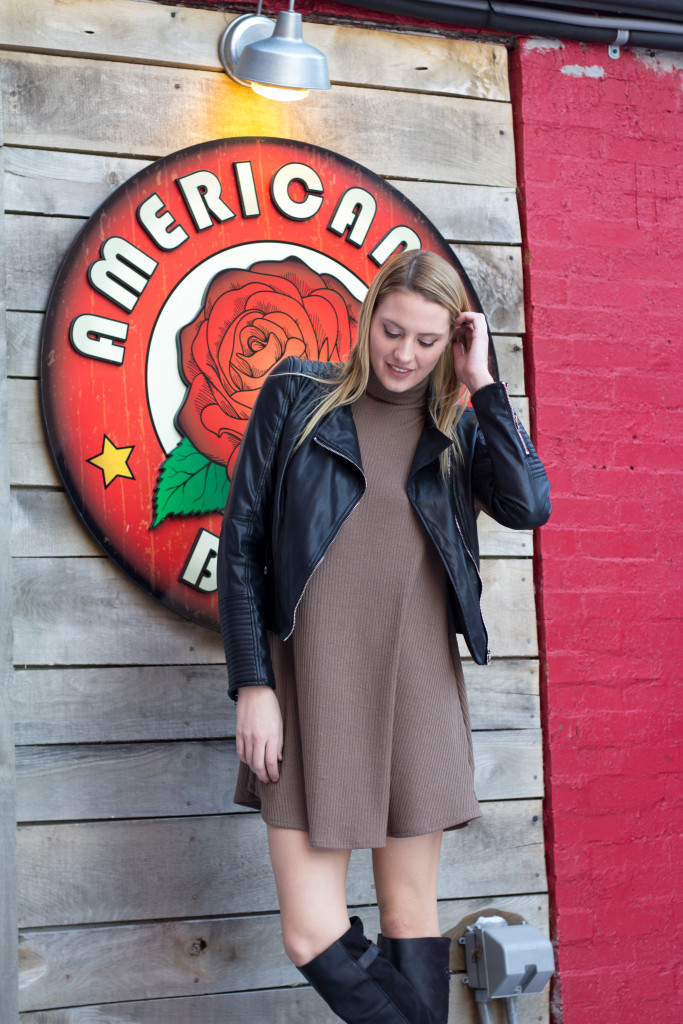 Around Town Ribbed Knit Dress – $36 (Black Thread Apparel); Faux Leather Moto – $99 (Zara); Over the Knee Leather/Suede Boots – $250 (Sam Edelman)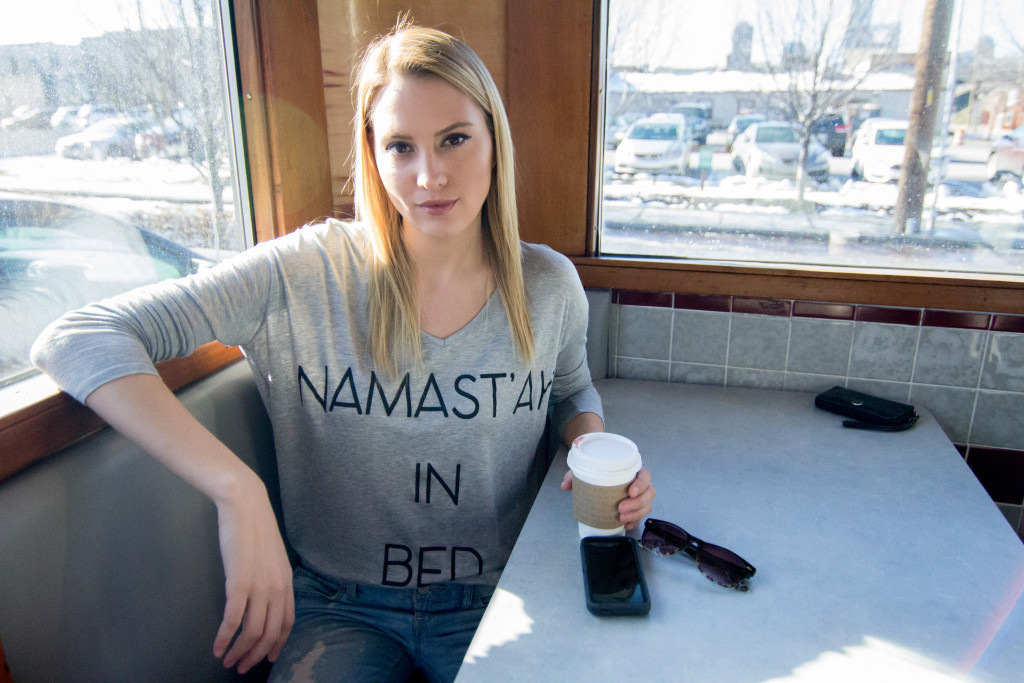 Namast'ay In Bed Graphic Tee – $28 (Black Thread Apparel);
Distressed Faded Girlfriend Jean – $88 (Express); American Rag Booties – $69.50 (Macy's)
Follow Your Arrow Necklace – $12 (Black Thread Apparel); Sonora Sweater – $48 (Francesca's); Distressed Faded Girlfriend Jean – $88 (Express); American Rag Booties – $69.50 (Macy's)
Fashion doesn't stop for anything…especially not for cold, snowy weather! I remember a few years back in New York, I had a 5AM call time for fashion week with the biggest snowstorm the city had had in a while. It was sleeting like crazy, and yet models, designers, celebrities, bloggers, and everyone else made their way to every show on their list! Luckily this past Thursday was glorious out because I had my shoot for Black Thread Apparel!
Black Thread Apparel is an online clothing and accessories boutique that was started up by sisters, Alisha and Sasha Carandang. Their boutique has a bit of everything: basic tanks, casual tees, sweaters, outerwear, dresses, jewelry, and more. What I love most about this company is that each piece they have can be dressed up or down, made feminine or edgy.
What's your go to outfit for a warm, sunny day in the middle of winter? Leave me some comments below!
Until next time…stay golden!
xo, Goldielegs