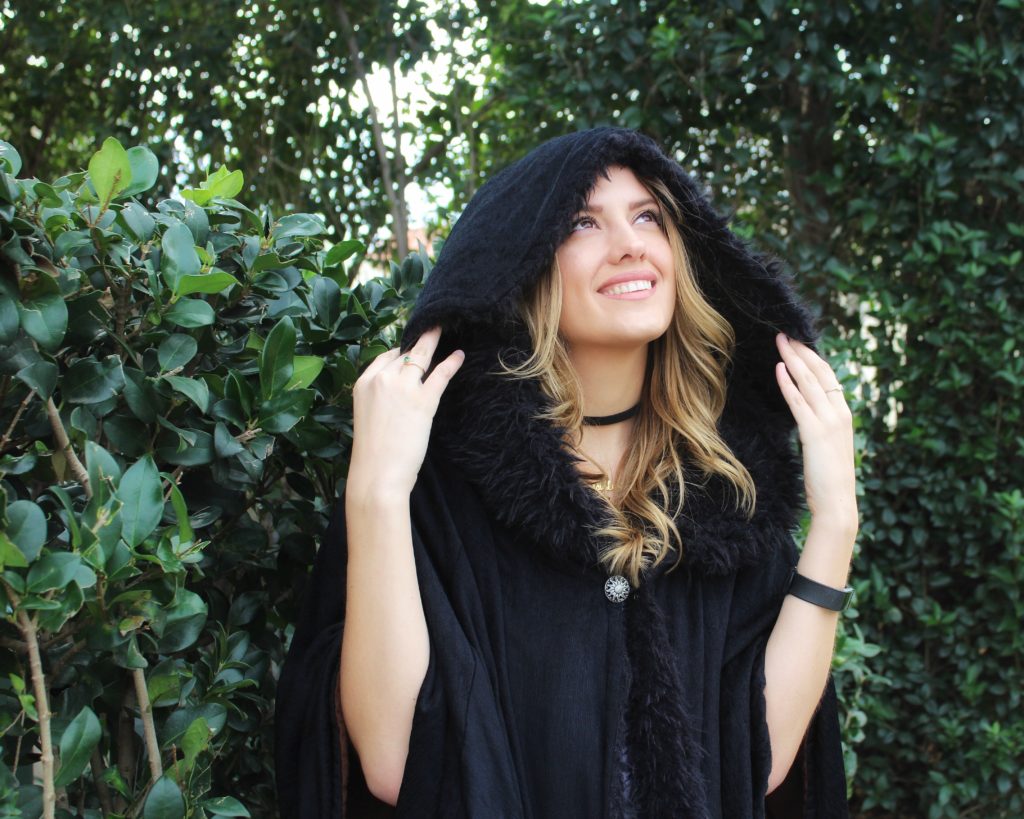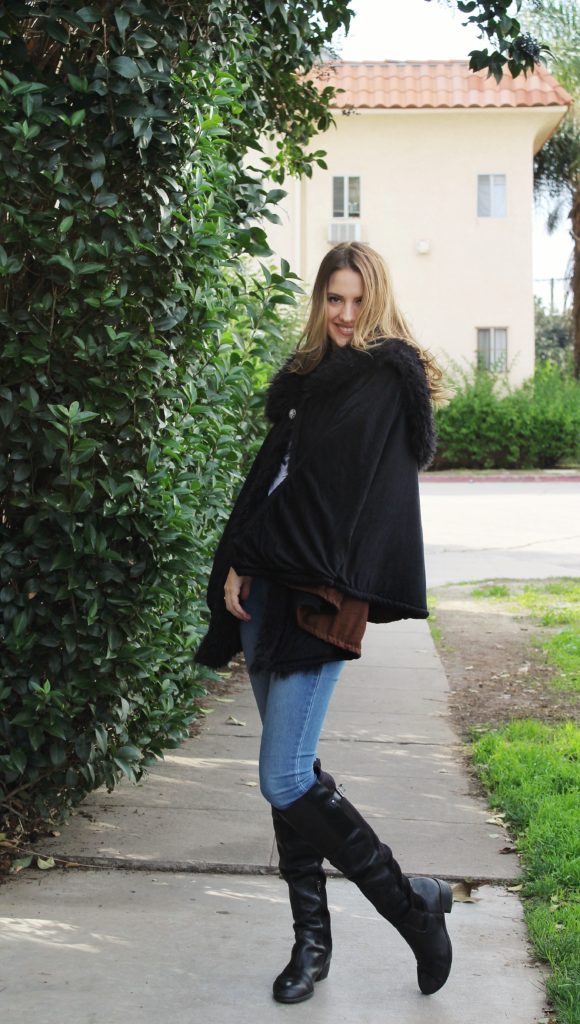 "You know nothing Jon Snow…" On a serious note though, this cape has me feeling some type of way. I, too, feel I could rule the seven kingdoms…you better watch your back, Khaleesi.
This gorgeous piece is known as the Ilona Cape by SITA Couture. It's made up of organic plush chenille and is lined entirely with faux fur. There is also a heavy silver chain around the bottom, allowing you to twirl when you want to, but it remains unaffected by those big gusts of wind. My favorite part about this piece is it can be reversed! While the outside is all black, the inside lining is brown and creates a nice contrast.
If luxury and glamor are what you're looking for, look no further! Whether you have a date with your hubby, ladies night out, etc. this cape will make you even more of a showstopper!
Until next time…stay golden!
xo, Goldielegs