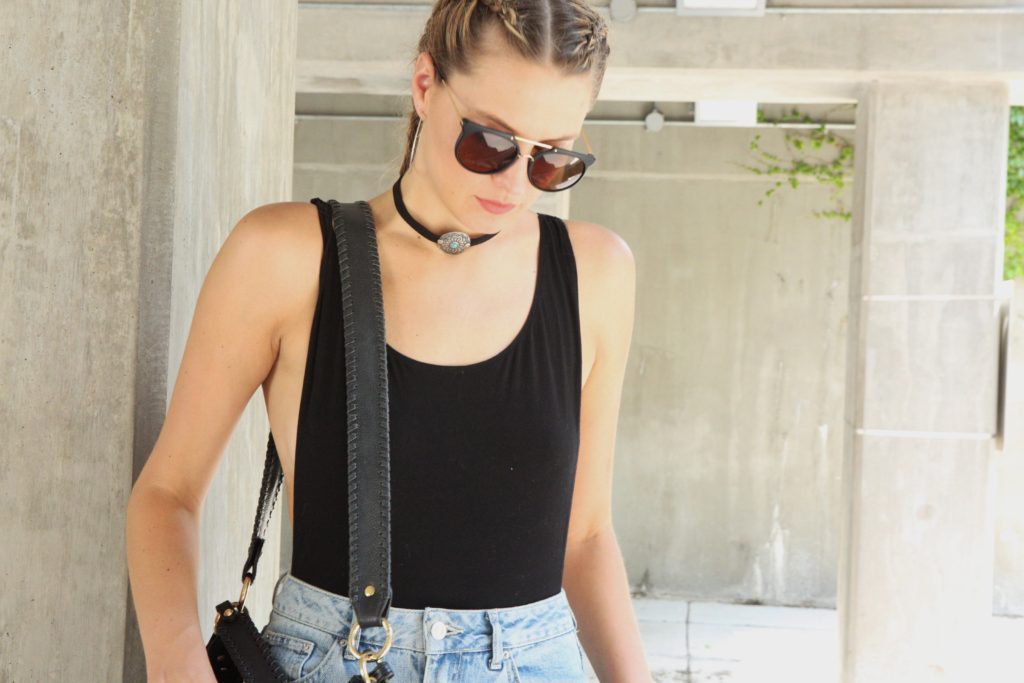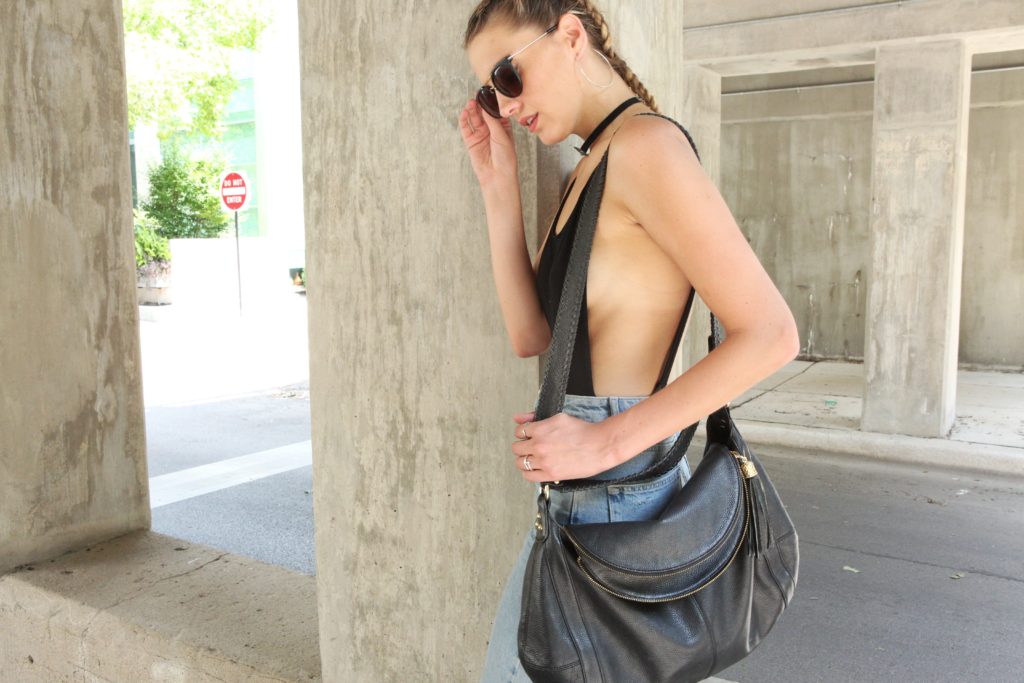 Bodysuit – ASOS; Jeans – Topshop; Shoes – Steve Madden; Bag – Onna Ehrlich;
Sunnies – Wonderland Sun; Choker – Rose Gypsy; Rings – Sage Rider
Mom jeans…every man's worst nightmare! But do they have to be?!
On a normal day, I would never pair this ensemble together, but someone had do it…for research!
Mom jeans are back and super on trend right now. With the high waist and loose yet tapered fit, they make for a great casual daytime outfit. To make it a bit more conservative and modern, you could wear a blouse or tee with a blazer. However, I was determined to make them wearable for a night out in summer.
We all know it's been extremely hot and humid because it has been in literally every state. To keep cool and feel that occasional breeze, I went with my ASOS backless bodysuit. The open back is a bit intense (for some), but the amount of side boob is the perfect amount of sexy while still remaining covered. Wanting to keep it sexy but cover up a bit more? Toss on a cute cropped tank with a bomber jacket!
Once dressed, I clasped my western-style choker and then slid on my Sage Rider rings. They were a perfect addition because Sage Rider is Native American and Old Western inspired jewelry. The simple designs and sterling silver tied the entire ensemble together. If you need new well-made jewelry, Sage Rider is the place to go.
Men, I want to know what you think…is it possible to make these so-called unforgiving pants sexy?
Until next time…stay golden!
xo, GoldieLegs