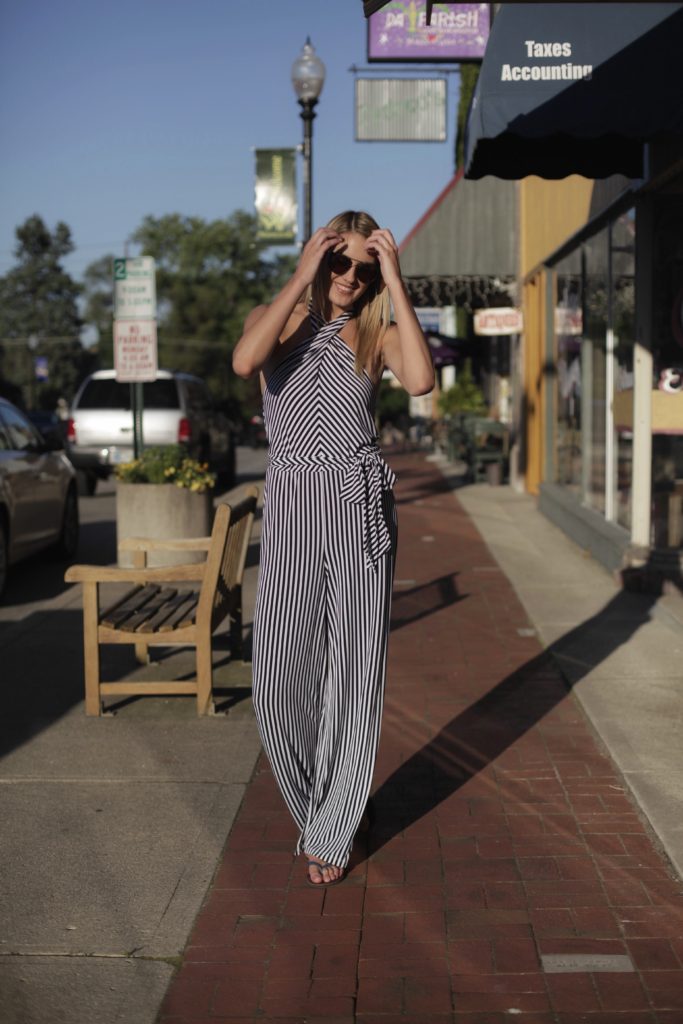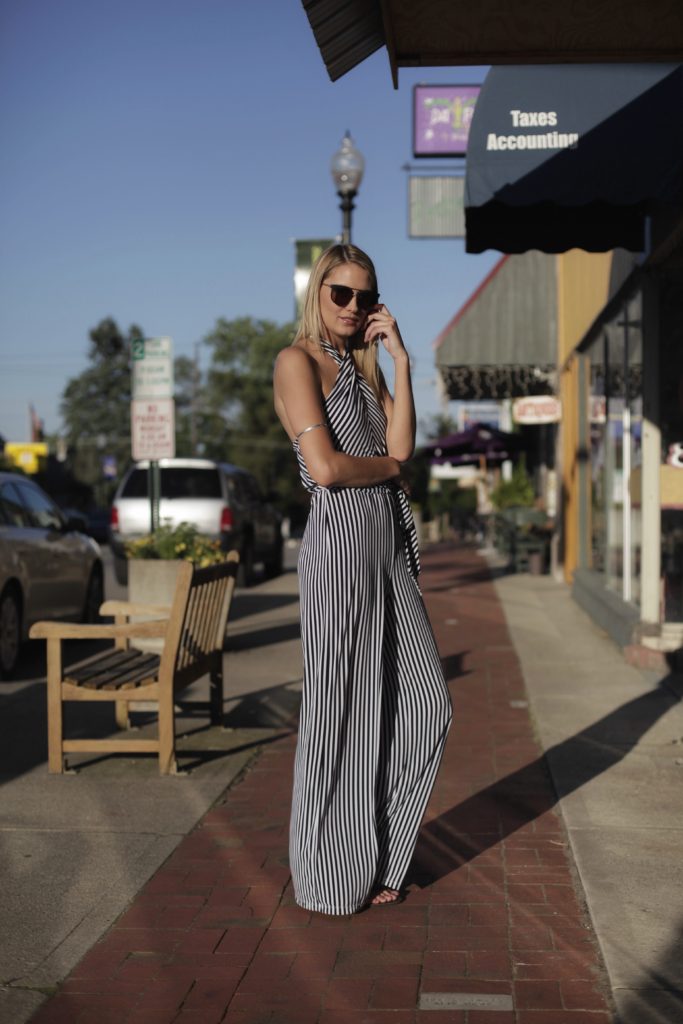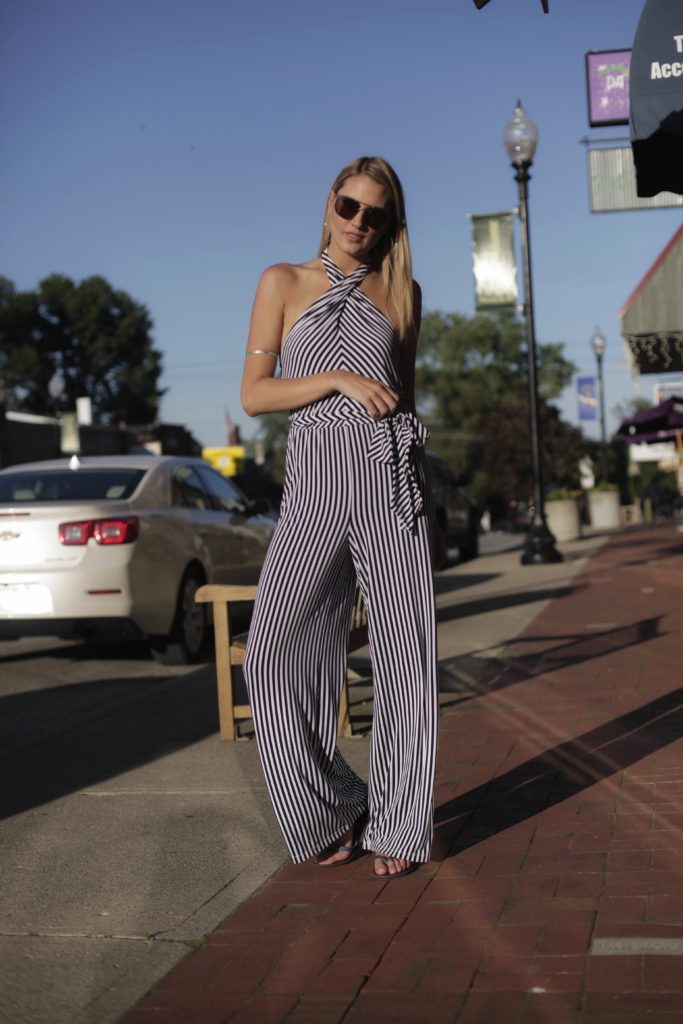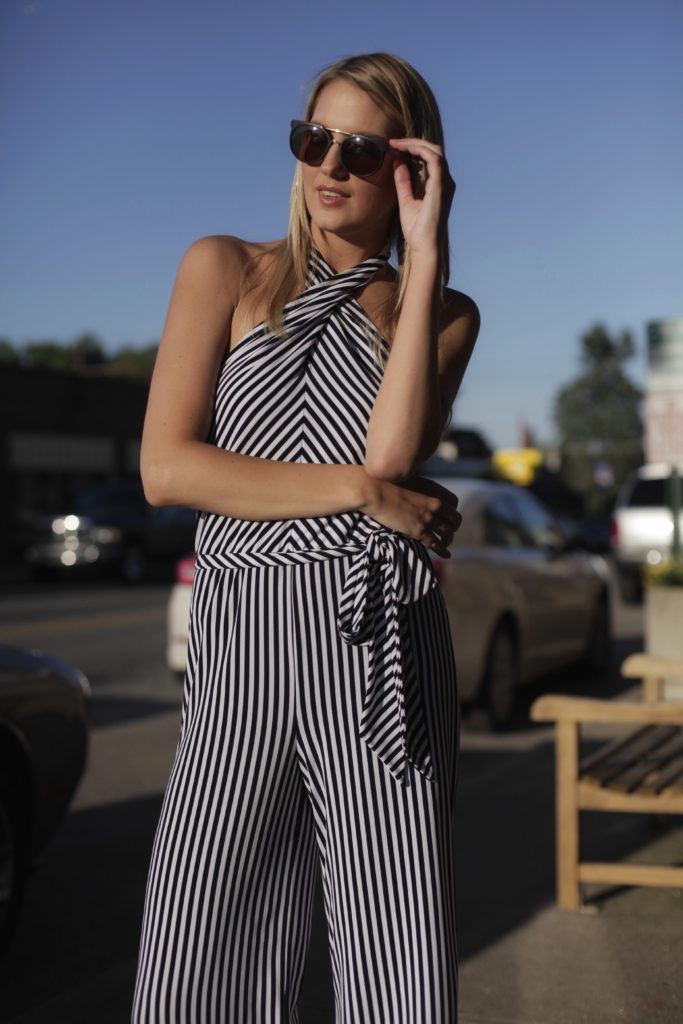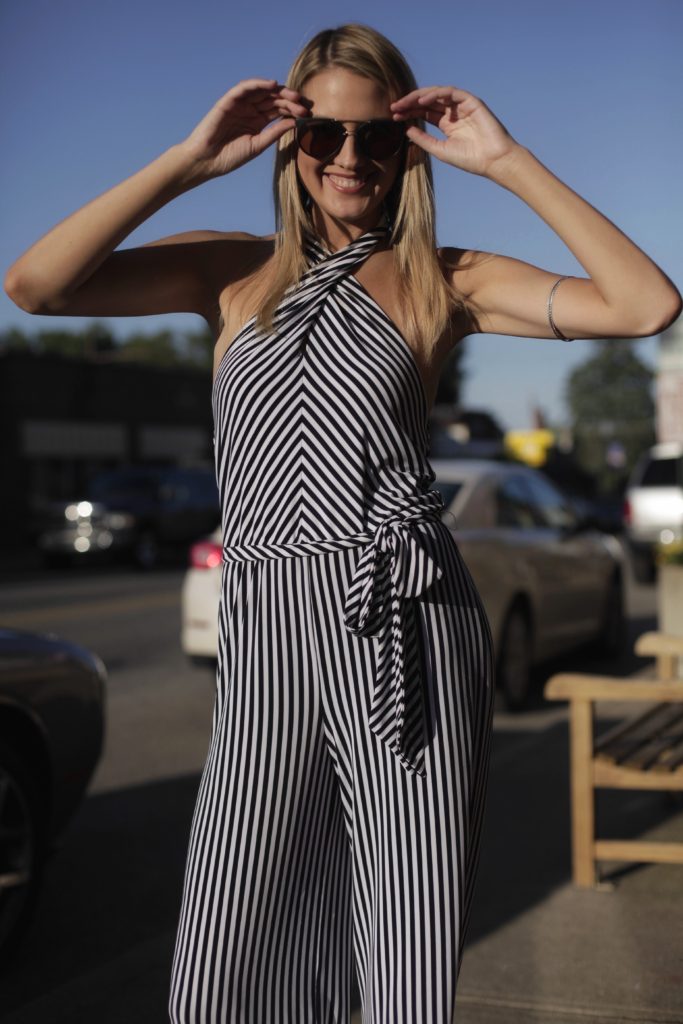 Jumpsuit – Ralph Lauren (similar); Arm band – The Rose Gypsy; Sunnies – Wonderland Sun
The jumpsuit…it's like wearing that animal onesie we all have and lounge in at home, but a fashionable version that's appropriate to wear out in public! What more could you ask for?
Being 5'11 and a size 2-4 (with some curves), it's nearly impossible for me to find a jumpsuit that fits me in size and length. When I came across this Ralph Lauren piece though, I knew it had to be mine. This striped jumpsuit is absolutely the perfect outfit: sexy, classy, lightweight, and fashionable yet comfortable.
For other jumpsuit inspiration, check out my Friday Favorites post from last week!
Until next time…stay golden!
xo, GoldieLegs